In the modern world there are a large variety of different people from different cultural backgrounds, something which presents a challenge to many nurses as they do not necessarily have the knowledge and skills needed to treat each patient from the perspective of their respective cultures. Transcultural nursing is a movement aimed at addressing this challenge and ensuring that every patient from every culture is treated in line with their beliefs.
What Is A Transcultural Nurse?
A transcultural nurse is a nurse who aims to provide culturally sensitive medical care and attention to patients all around the world. Often a transcultural nurse will work with refuges or immigrants and is trained in such a way that he or she is able to work with people from a variety of different backgrounds. Generally speaking transcultural nurses work in foreign countries, but there are also many who are employed in our very own cities working with populations within the US who are from culturally diverse settings. The main things that transcultural nursing involves are:
Communicating with foreign patients either domestically or abroad
Educating families on patients' medical status
Providing a bridge between a patient's cultural group and healthcare
As the world becomes smaller and cultures experience increased levels of exposure to one another, transcultural nursing is becoming increasingly more important in order to ensure that good relations are maintained between cultures and that all patients are treated with equality and respect and within the boundaries of their culture, value systems, religions and beliefs at all times.
How To Become A Transcultural Nurse
The following steps are involved in becoming a transcultural nurse:
Firstly you need to get your Nursing Diploma, Associate of Science in Nursing (ASN) or Bachelor of Science in Nursing (BSN) from a school or university that offers nursing programs.
Secondly it is necessary to pass the National Council Licensure Examination (NCLEX-RN) and become licensed through your state's board of nursing.
Once you have passed the exam, you can start working as a Registered Nurse and gain the experience needed.
Fourthly you need to pass the Transcultural Nurse certification exam in order to finally become a Certified Transcultural Nurse.
This qualification will equip you to provide physical, emotional, and spiritual care depending on the needs of your patients' culture, and most transcultural nurses are employed in hospitals, community clinics, and outpatient facilities.
In many ways this is a line of work that prepares you well for the public health sector of nursing as you will be uniquely equipped to deal sensitively with all cultural demographics in your community with the degree of respect and equality that all human beings rightly deserve.
History Of The Theorist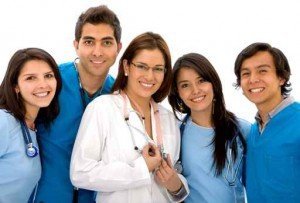 Transcultural nursing is also known as Culture Care theory and only fairly recently has it begun to be accepted as a genuine discipline. The founder of transcultural nursing is generally considered to be Madeleine Leininger, and she was one of the first nursing theorists and transcultural global nursing consultants. With her MSN in nursing from the Catholic University in Washington DC and her PhD in anthropology from the University of Washington she developed the concept of transcultural nursing and the ethno nursing research model. Born in 1925, Leininger dies very recently on August 10th, 2012, but her contributions to the field will not be soon forgotten. Following in her footsteps many associations have sprung up with transcultural nursing as their core pursuit, and it appears that an acceptance of diverse cultures in nursing practice is becoming more widespread across the country, although this has so far been a slow transformation. Many people have come to realize what Leininger already did: it is impossible and undesirable for cultures to remain isolated in this world and, consequently, transcultural methods for care need to be developed across the globe.
Major Concepts
According to currentnursing.com the main concepts of transcultural nursing involve:
"Illness and wellness are shaped by various factors including perception and coping skills, as well as the social level of the patient.
Cultural competence is an important component of nursing.
Culture influences all spheres of human life. It defines health, illness, and the search for relief from disease or distress.
Religious and Cultural knowledge is an important ingredient in health care.
The health concepts held by many cultural groups may result in people choosing not to seek modern medical treatment procedures.
Health care provider need to be flexible in the design of programs, policies, and services to meet the needs and concerns of the culturally diverse population, groups that are likely to be encountered.
Most cases of lay illness have multiple causalities and may require several different approaches to diagnosis, treatment, and cure including folk and Western medical interventions.
The use of traditional or alternate models of health care delivery is widely varied and may come into conflict with Western models of health care practice.
Culture guides behavior into acceptable ways for the people in a specific group as such culture originates and develops within the social structure through inter personal interactions.
For a nurse to successfully provide care for a client of a different cultural or ethnic to background, effective intercultural communication must take place".
Application To Nursing
This form of nursing involves an acceptance of the fact that different patients have different and unique beliefs regarding things such as illness and how to go about treating illness, as well as what practices are appropriate and which are not. Patients' opinions can vary greatly depending on the following factors:
Their beliefs
Their values
Their spirituality
Their culture
These are all aspects of the patient's worldview that must be taken into consideration and awarded due respect during care. Transcultural nurses will also offer to help patients develop with them a program of physical, emotional and spiritual self-care by introducing therapies such as ayurveda and pancha karma to the treatment sessions. Specific treatment options for each patient must be considered in terms of what can be deduced regarding the patient's culture.
Health Practices In Different Cultures
There are several cultural beliefs that you may come across during transcultural nursing:
The Use of Protective Objects: Many cultures believe that wearing a certain object about your person will ward off illness, and this belief must be accepted and respected.
Use of Substances: This is the belief that certain foods can be eaten to prevent certain corresponding illnesses.
Religious Practices: This includes acts such as burning candles and seeking redemption.
Traditional Remedies and Medicine
Healers: These are people within certain communities who are seen as having the power to heal.
Immigration: Different immigrant groups have different ideas and beliefs regarding healthcare.
Gender Roles: In different cultures different genders will have dominance in terms of making decisions regarding healthcare.
Beliefs about mental health: Some cultures hold the belief that mental health is equivalent to possession of interference by evil spirits.
Time orientation: Many cultural groups view time differently to others, and this must be taken into consideration when making appointments.
Personal Space: The personal space of the client and his or her family must be respected.
Understanding Transcultural Nursing
Space and distance is an important fact to consider in transcultural nursing as different people from different cultures have different ideas regarding how close they want a healthcare professional to come. For example, people from Britain require far more personal space than people from Japan. If you have been raised to believe that it is polite to make eye contact with patients, remember that in certain cultures making eye contact is a sign of disrespect in certain situations. Touch is also a culturally determined norm. For example a male healthcare practitioner will not be permitted to touch certain areas of a female Arab's body. Take the religious holidays of your patient's into account so that you can schedule appointments accordingly. Avoiding certain foods and acknowledging dietary traditions in your patients will allow you to treat them with a greater degree of respect. Remember above all else that there is no recipe that you can follow that applies to all patients and that you will need to adjust your treatment methods for each individual patient you see as there can be vast cultural variations even within the same small village.
Transcultural nursing is something that all nurses will, over time, need to become skilled at as the world becomes smaller and more and more different cultures begin to interact with each other on a daily basis. This form of nursing requires a transformation in the way many nurses think and an acceptance and understanding of the fact that all cultures and worldviews are equally valid and therefore require equal respect and consideration in the nursing profession. Transcultural nursing is a growing movement and discipline that requires close attention over the next years as we move forward.