The American Association of Nurse Anesthetists, or AANA as it is commonly known, is a professional body aimed at keeping the standards in the domain of nurse anesthesia high. The profession is one that is growing markedly and quickly, which means that an increase in regulation is required. By enforcing protocols and insisting on high levels of quality, the association is not only protecting the profession as a whole, but also each individual nurse anesthetist. Membership with an association such as this one is often compulsory when applying for certain positions.
About
To understand just what the American Association of Nurse Anesthetists, its vision statement, mission statement, and core values are well worth considering:
Vision Statement
AANA will be a preeminent professional association for healthcare and patient safety.
Mission Statement
AANA advances patient safety, practice excellence, and its members' profession.
Core Values
Patient safety
Care for the whole patient, from a nursing perspective
Professional excellence and personal well-being
Healthcare policy and collaboration
Integrity and quality in all professional and clinical setting
Let's begin by considering the vision statement, which essentially highlights the ideal of safety for the profession as well as for the patient. This is one of the main aims of any professional organization such as this one. Protection plays a large role in the establishment of professional associations as everyone's best interests and needs need to be kept in mind. The association also strives to be the best at what it does. When we consider the main job role of individuals who belong to an association such as this one, namely the administration of anesthesia, it comes as something of a relief that they belong to a society that focuses so heavily on safety as it is fairly well known that many things can go wrong in the case of anesthesia administration. In addition the association is interested in maintaining and advancing 'practice excellence' and 'its members' profession'. What this essentially means is that as a member of this organization, you will be given many opportunities for expanding your career and making the most out of it.This is in order to ensure that you are benefited at a personal level, but more importantly it is aimed at ensuring that the profession as a whole remains at a high standard.
The standard of the profession obviously has a large impact on the care that patients receive from the professionals within that profession. It also, in turn, reflects the impression that the general public has of those professionals which impacts the job satisfaction of each individual nurse anesthetist. Another topic that arises is looking at patients as whole people. In other words they are not seen simply as individuals who have an ailment that must be treated. Their personal situations and personalities are also taken into account. In short each patient is treated in the same way that you would want to be treated if you were in their position. Last, but not least, the association aims to ensure that integrity within the profession is maintained at all times.
Membership Types And Fees
The first category of membership with the American Association of Nurse Anesthetists is Active. If you are active and Certified, Recertified, or noncertified you pay $645, if you are active and have 'Life' status you are exempt from paying fees, and if you are Emeritus you pay a $300 One Time Fee.
The second category is Inactive. Inactive pay $50, and Conditional members are exempt, as are Honorary Members. Associate members pay different rate. Associate students pay $200 while Graduate Associates pay $100 in membership fees. International members are required to pay $85.
Active Membership
Active certified members are individuals who are certified to act as nurse anesthetists. Recertified active members have been recertified, but noncertified active members are individuals who have for various reasons not sought recertification but who would, nevertheless, like to enjoy the benefits of membership. The Life category is only for "individuals who have held this category of membership since August 31, 1976, and will do so for the remainder of their lifetime". In other words it is a closed category and new members will not be able to become certified in this category. Emeritus members are individuals who have held Active membership for a minimum of 25 years, who desire to enjoy the privileges of Active membership, but have retired from the practice of anesthesia. According to the association's website, active members must provide evidence of the following before they will be able to join:
"Graduation from an approved school of nursing (as determined by the jurisdiction in which the applicant practices).
If practicing anesthesia, possession of a current license as a registered professional nurse as determined by the jurisdiction in which the individual practices or by the federal authorities if so employed.
Graduation from an accredited program in nurse anesthesia in compliance with standards set at the time of graduation by the Council on Accreditation of Nurse Anesthesia Educational Programs or its predecessor.
Successful completion of the certification examination administered by the Council on Certification of Nurse Anesthetists or its predecessor.
Compliance with the Guidelines and Standards established by the Association.
Is a citizen, resident of, or individual employed in the United States.
Compliance with other qualifications or requirements set forth in these bylaws".
Inactive Membership
Inactive members are individuals who were members of the association in the past but who are no longer active. They:
Are not engaged in the practice of anesthesia
May attend meetings but may not vote or hold office in the Association
May request transference to Active membership upon meeting the requirements for said membership and the payment of required dues
Conditional Membership
A conditional member is someone who does not quite meet the requirements for any of the membership categories. N some cases the board will grant this individual membership on a conditional basis. This is, however, determined on a case to case basis and your application will be based on its own merits. In short there is no guarantee one way or the other whether or not application for conditional membership will or will not be approved.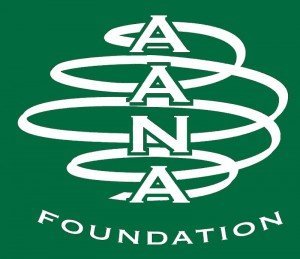 Honorary Membership
Honorary members are members who are given the right by the board to participate in and attend meetings, but who are unable to implement change or vote.
Associate Membership
Students of nurse anesthesia can be associates in the student category, but this membership will expire once their results have been noted. Graduate membership is for individuals who have completed their training at an approved school, but who have not yet successfully passed the necessary certification examination. Benefits of this category of membership are:
Subscriptions to the Association's publications
A card designating Associate membership
The privilege of attending meetings as a nonvoting participant
The privilege of being elected/appointed to serve on specified committees
International Membership
International members are members who are qualified and registered as nurse anesthetists but who practice in a country other than the United States. An International member must also be a member of a national association of nurse anesthetists; the national association must be a member of the International Federation of Nurse Anesthetists (IFNA). These members have the following privileges:
They shall receive the AANA Journal and the AANA News Bulletin
They shall be eligible to attend AANA meetings
They shall be eligible to attend the Annual Business Meeting without the right to make motions
They shall not be eligible to vote or hold office
At the sole discretion of the Board of Directors, they shall be eligible to be appointed to serve on ad hoc committees
Membership with a professional association such as the American Association of Nurse Anesthetists works in your favor in a number of ways. You will, of course, have access to the many benefits and resources offered. However it is important to note that membership serves as a method for boosting your resume. By joining an association such as this one you are showing potential employers that you have a vested interest in the career and that you are willing to go just a little bit further than the average nurse anesthetist in order to keep up to date with developments and skills required to make a success of your job.
If you would like to find out more about the American Association of Nurse Anesthetists, please use the information provided below in order to do so:
American Association of Nurse Anesthetists
222 South Prospect Avenue
Park Ridge, Illinois 60068-4001
Phone: 855-526-2262 (toll-free); 847-692-7050
Fax: 847-692-6968
Email: info@aana.com
AANA President
847-655-1104
AANALearn® Online Continuing Education
Phone: 847-939-3530
Email: online-education@aana.com
Archives-Library
Kathy Koch
Phone: 847-655-1106
Fax: 847-692-6968
Email: kkoch@aana.com
Bookstore
Andrea Miller
Phone: 847-692-7050, ext. 8792
Fax: 847-692-2051
Email: bookstore@aana.com
Council on Accreditation
accreditation@coa.us.com
Continuing Education
Fax: 847-692-7082
Email: continuingeducation@aana.com
Education
Fax: 847-692-7137
Email: education@aana.com
Membership
Mary Graf
Phone: 847-655-1150
Email: mgraf@aana.com
Professional Development
AANALearn® Online Continuing Education
Phone: 847-939-3530
Email: online-education@aana.com