What Is A School Nurse Practitioner?
A school nurse practitioner is one that provides basic health care services to children or young people who attend a school or a college. In some cases a school will have a full time nurse working on the property, while other schools share nurses. This is sometimes considered a desirable position to have because the hours are better than in hospitals as they are based on the hours that children are required to attend school.
Nature Of The Work/duties
According to this website, these are the main asks and duties that a nurse working in a school setting has to perform on a day to day basis:
Develop a healthcare plan for the school.
Train school based staff in first aid, first response, dealing with epilepsy, and dealing with asthma in order to ensure that the first adult respondent to a health care emergency within the school is able to adequately cope with the situation.
Educate students and teachers on different healthcare issues.
Provide support and counseling services to students with mental health issues.
Work closely with other community groups and social workers.
Educate parents on the importance of nutrition and exercise.
Test hearing and eyesight and monitor the weight and height of the child.
Employment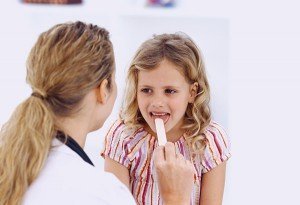 As a school nurse you could be employed in one of two main capacities:
You could be a permanent nurse for your school: In this case you would be stationed at one particular school on a permanent basis. Generally the terms of your employment contract will specify that you have your own office as well as access to a room where children can be left to recover while waiting for their parents to fetch them.
You could be a travelling school nurse who serves a certain geographic area: IN this case your visits to the various schools for which you are responsible will be intermittent. You may be called out to specific schools where a health care problem has arisen. On days when no such problems arise you will follow a fairly stable schedule of visits.
School Nurse Practitioner Requirements
Although requirements for schools nurse practitioners do tend to differ from state to state, there are a number of requirements that are fairly standard:
You need an undergraduate degree or diploma in nursing.
You can earn a Bachelor of Science degree in nursing (BSN) – 4 years to complete.
You can earn an associate degree in nursing (ADN) – two to three years to complete.
You can earn a diploma in nursing.
IN addition to these requirements you need a combination of a love for children and a love for nursing. To enter the above mentioned programs you will need to pass a health and background check to make sure that you are the right kind of person to become a nursing professional, especially in the field of working with children.
Personality Traits
The following are extremely useful personality traits for a school nurse practitioner to have:
You need to be caring toward children (this goes without saying as your patients will all be children and an inability to feel caring toward them will make your job very difficult).
You need to be sympathetic toward children.
You need to come across as someone that children will be able to trust (this will make them more likely to speak with you about their problems).
You must be detail oriented.
You must be organized (this is due to the high level of paperwork involved in the job).
You must have the ability to communicate with children (easier said than done as children cannot express themselves as clearly as adults can).
Educational Requirements
To be a school nurse practitioner you need to meet some strict educational requirements. Firstly you need to have a license in registered nursing. This means that you have attended a nursing school or university and completed a degree program in nursing that qualifies you for licensure in this regard. In addition you need to hold a qualification in pediatric nursing. Pediatric nurses are nurses that are trained to specifically work with children (as opposed to adults) as children (defined here as anyone younger than the age of 18) often require specialized care routines and specific methods of treatment. In many cases they cannot be treated, either medically or interpersonally, in the same way that you would treat an adult. Consequently specialist training in this area is required before you will be hired as a nurse in a school where you will deal with children on a regular basis.
Licensure
To be a school nurse practitioner you need to have a license as an RN. This license will indicate that you are qualified to work as an RN. The steps to becoming licensed as an RN are as follows:
Firstly you will need to complete a diploma or a degree program in nursing. Degrees vary in the length of time and amount of work that you will have to do. The school where you complete this qualification must be accredited
Once you have completed the program you will need to take the licensing exam, the NCLEX-RN.
Passing the exam will make you eligible for licensure from your state board of nursing.
Your license needs to be renewed periodically.
How To Become A School Nurse Practitioner
Training, Advancement And Other Qualifications
Training as a pediatric nurse practitioner is essential for any nursing professional who would like to specialize in a school setting. You will have to complete one of the many Pediatric Nurse Practitioner Programs available which will allow you to graduate with a master's degree in nursing with a focus on pediatric care. Before you can enter these programs experience as an RN is necessary. According to this website, training as a pediatric nurse is essential for a school nurse practitioner because it will prepare you to do the following in a school setting:
Diagnose injuries and many common illnesses.
Administer treatment to the child.
Refer the child to other healthcare professionals when necessary.
Manage certain conditions such as diabetes, asthma, eczema and allergies.
Source An Accredited Education Program
If you want to become a school nurse practitioner you will need to attend a pediatric nurse practitioner program that is accredited. If the program is not accredited you will essentially be wasting your time and your money as you will have to complete the program again from scratch. Your state board of nursing can provide you with information on accredited programs. Some of your options are:
The Catholic University of America
620 Michigan Avenue Northeast
Washington, DC 20064
202-319-5000
cua.edu
University of California at San Francisco
400 Parnassus Avenue
San Francisco, CA 94122
415-476-2342
ucsf.edu
University of Virginia
202 Jeanette Lancaster Way
Charlottesville, VA 22903
434-924-0141
virginia.edu
Obviously there are not your only options, just some of the better known school nurse practitioner programs that are available throughout the United States of America.
Earn Your Associate's Degree
As associate's degree in nursing will get you started on your career to being a school nurse practitioner. However you have t remember that in order to become a school nurse practitioner you need to have a qualification as a pediatric nurse practitioner. This will require at the very least a bachelor's degree in nursing. But in most cases you will have to go as far as earning a master's degree with a focus on pediatric nursing. So, although earning your associate's degree may be the place to start, it can be nothing more than a stepping stone in eventually becoming a school nurse practitioner. However, in the long run, the higher your qualification the more job opportunities you will have in all fields of nursing.
Obtain Your Licensure
In order to be licensed as a school nurse practitioner you first need to receive your NR license through the normal channels. Once you have an RN license you will be in a position to study further. Usually you will need a master's degree in nursing, specifically in pediatric nursing. To get the school nurse certification provided by the National Board of Certification for School Nurses (NBCSN) administers the school nurse certification exam you will need experience as a school nurse, something that you will be able to get at your local school once you have the necessary educational qualifications. There is no license to be a school nurse as such, but there is a certification that you can receive that will indicate your expertise in that particular area of nursing.
Online/Distance Education Programs
Nurse practitioner programs, such as the pediatric nurse practitioner program that you will have to complete to become a school nurse practitioner, can be completed online as there is no need for you to do any clinical training other than what you have already achieved during your RN training. There are a number of online schools for you to choose form in order to complete your nurse practitioner training. Here are just a few of the options that are available to you:
Gonzaga University
502 E. Boone Ave.
Spokane, WA 99258
866-295-3105
gonzagaonline.com
University of Cincinnati
3110 Vine St.
Cincinnati, Ohio 45221
513-558-3600
nursing.uc.edu
Drexel University
3001 Market St., Suite 300
Philadelphia, PA 19104
877-215-0009
drexel.com
As with face to face universities these schools also need to be accredited by the appropriate bodies in order for your qualification to be relevant.
Job Outlook
Just like all other specialties in the nursing profession there is a huge growth margin expected for school nurse practitioner jobs in the very near future. In fact a total growth of 22% is expected from the year 20008 and to the year 2018. This is far higher than the average growth rate for most other industries and professions right across the board. School nurse practitioners will benefit from this growth. School nursing itself will also grow, mainly because of the following two factors:
Growing population
Construction of new schools
Both of these mean that there will be more children in more schools to tend to in the capacity of a school nurse practitioner. Consequently the job outlook for school nurses is particularly strong and you can always be guaranteed that you will be able to find employment in this area of nursing.
Earnings
As a school nurse you can probably expect to earn something between $28,000 and $49,000 at a time. However this will only be based on a 9 month contract, generally speaking, because of the nature of the school year. Over the summer months there are other temporary jobs that you can do in order to earn more money. On the other hand you could spend the time expanding your education and knowledge in the field of nursing. A career as a school nurse comes with great benefits as well as very convenient hours as you will not be tied down by the hospital schedules that most other nurses in most other nursing settings have to deal with. This is one of the main perks of the job that is cited above salary as a reason for choosing this specialty.
If you have a love for children, becoming a school nurse practitioner is a good route for you to take (although you could also consider becoming a pediatric nurse practitioner or a neonatal nurse as these also involve working with children and infants). However working with children is quite a popular line of work for nurses, who have naturally caring and nurturing natures, so you may experience a high degree of competition in this line of work. In addition tragedies sometimes happen, even in the safety of a school setting, and it is therefore necessary to have the strength of personality to deal with these situations if and when they happen.