So you have obtained your LPN licensure and have been working for a while, enjoying the job but feeling you would like to improve your effectiveness or need a challenge? How about specializing and getting a pharmacology certification? According to the US Bureau of Labor Statistics, there are currently 331,890 pharmacy technicians employed in America.
Adding a specialty NCP to your LPN qualification will more than likely increase your salary in your present position and will definitely make you imminently more marketable. Employers look for additional qualifications as it shows a Licensed Practical Nurse's commitment to continued learning. Many employers will actually sponsor the pharmacology certification in exchange for the LPN working for them for an agreed period of time.
The NAPNES Certification in Pharmacology (NCP) has been around since the mid 1960s and is a certification that is set way above the minimum required standards for licensure of LPNs/LVNs. It is a mark of excellence that has allowed thousands of LPNs/LVNs to gain a national, post-licensure credential that is required by many employers.
Common Pharmacology Job Tasks
Apart from the general tasks that a Licensed Practical performs such as attending to individuals who are sick, injured, or disabled, noting vital signs, and assisting the patient with personal grooming and ambulatory problems, those with a NCP will also:
Administer injections and enemas
Dress wounds
Give massages and alcohol rubs
Monitor patients for adverse reactions to medications or treatments and report if there are any
Monitor catheters
Record food and fluid intake and output
After successful completion of certification exams, candidates may use the designation LPN, NCP in their signature/title.
NAPNES
The National Association for Practical Nurse Education and Services (NAPNES) offers four types of certifications for LPNs, and the Pharmacology Certification includes pharmacological and medical administration principles and how they apply in the LPN profession. The program covers drug classifications, procedures for medical administration, medication assessment, and dosage calculations. Each NAPNES certification course counts for 45 continuing education hours.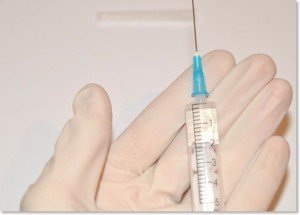 LPNs are not required to become members of NAPNES in order to obtain a certification through NAPNES, but members do get discounts on study materials. NAPNES Membership is an entirely separate process and can be accessed via their website.
NAPNES Pharmacology Certification
The NAPNES Pharmacology certification is nationally recognized as a respected educational tool which allows LPNs to build skills, measure their knowledge, and demonstrate employability.
In order to apply for NAPNES Pharmacology Certification, you can download the Certification Application or the Electronic Re-certification Application from the NAPNES website. The certification is valid for a period of three years from the date of issue. NAPNES sends re-certification reminders by e-mail approximately six months before expiration.
NAPNES generally takes between four to six weeks to process an application as each application goes through a verification process.
Pharmacology Certification Eligibility
The NAPNES Pharmacology Certificate is available to any individual who meets the following requirements:
The individual must hold current, unencumbered LPN/LVN licensure in the United States or a U.S. territory or meet the educational requirements for taking the NCLEX-LP examination. A signature from the program director will be required on your application.
Obtains a passing grade on the NAPNES Pharmacology Certification Examination.
All certifications will require 24 contact hours of continuing education during the certification period to be eligible for re-certification.
Pharmacology Certification Program Content
The program introduces LPNs/LVNs to the principles of pharmacology and medication administration, and includes:
Drug classifications and their effect on various body systems
Dosage calculations of medications and intravenous fluid rates
Medication assessment and procedures for administration
Routes of drug administration and variables that influence drug action
Specific drugs in each classification are emphasized according to expected effects, side effects, allergic and adverse effects.
Safety precautions, guidelines, and documentation
Understanding of the human nervous system and the effects certain drugs have on the body
Medical math is an essential component of this program as medication calculations will be required to demonstrate knowledge of safe dosing parameters. Safety precautions which will assist with decreasing the incidents of errors in the administration of medication are highly stressed during the pharmacology certification program.
Pharmacology Certification Program Costs
First-time applications involve two different costs:
A $100.00 registration fee which must be paid to NAPNES at the time of application.
A testing fee must be paid to Castle Worldwide when you log-in to take the certification exam. Currently this is $60.00 for the first try and $50.00 for each additional attempt.
Recertification costs:
Members pay $100.00 and non-members pay $50.00 for recertification
There is no testing fee unless you need to recertify via examination
Name Change:
Duplication certification cards will be issued by NAPNES during your certification period at a nominal fee of $10.  Court records such as a marriage certificate or divorce decree must accompany the application for a duplicate card.
The only other additional costs that you may incur are if you order study materials at an additional cost or if you fail to take the exam within 60 days of application. Applying for your renewal late will also incur costs.
The Pharmacology Certification Exam
The preparation for this examination is generally incorporated in the curriculum of most LPN/LVN nursing schools and is also offered as a separate course. Optional study materials are available from NAPNES. The exam may be taken upon completion of your course work, or you may challenge the examination based on prior training or work experience. Certification equivalency through alternative pharmacology examinations is not recognized by NAPNES.
You will receive an identification number and password from NAPNES which will allow you to access the exam online.  Make sure that you are ready to take the exam when you apply, as the approval, ID number, and password will expire 60 days after issued or when used. If you do not take the exam within this period you will have to reapply and this will cost you an additional fee.
The certification exam consists of 150 multiple choice questions.
It is an online examination which you can take from any computer that is connected to the Internet.
It is a timed examination, and after 2 hours the exam will automatically stop and be submitted for grading, whether you are finished or not.
The questions appear on your screen one at a time and cannot be printed.
Key strokes are recorded and any attempt to print the exam will result in the time-out of the exam and possible failure.
It is recommended that you find a quite place where you will not be interrupted during the testing process. A pass-mark of 75% is required.
Successful candidates will receive an affidavit online which they should immediately print and sign before a Notary Public, attesting to the exam process. The certification process is not deemed complete until the affidavit is presented to NAPNES, who will then issue a certification card documenting that you have passed the examination. The signed and notarized affidavit must be presented to NAPNES within 60 days of the date of you taking the test.
Unsuccessful candidates will receive a computer printout from CASTLE, who administers the test online, outlining weaknesses which require more study before attempting the exam again. You are allowed 3 attempts, and must wait at least 15 days between each attempt. There is no fee to NAPNES for retries, but you will be required to pay CASTLE as per the fee structure mentioned above.
CASTLE provides candidates with 24/7 technical support, and if you encounter any problems whilst taking the test online you can contact CASTLE technical support staff through an electronic message or by calling a toll-free telephone, provided prior to commencement of the exam. The call staff response is immediate.  Any technical problems that cannot be resolved immediately will be handed over to the technicians and will be resolved within 245 hours.
If your examination session is interrupted due to a technical fault that cannot be resolved immediately you will be issued with a new user ID and password free of charge so that you can complete the test.
Passing The Pharmacology Certification Exam
In order to pass the Pharmacology Certification Exam you will need to take the following steps:
Complete the pharmacology examination application and include a copy of your official state Licensed Practical Nurse license.
Remember to sign and date your application. All applications must contain an original signature; photocopies and faxes will not be accepted.
Applications must be filled in by hand and posted to NAPNES at 8607 2 Avenue, Suite 404A, Silver Spring, MD20910.
Enclose the application fee as outlined.
Include all items as per the check-list on the application.
Make use of the time you have to study. If you are taking the test at a university, ask the administrator for official pharmacology study review guides. These review guides provide a step-by-step process of what and how to study for your pharmacology examination.