These days if you are interested in getting a job in the field of nursing, it is imperative that you have received some secondary education. Typically this will be either an Associates or a Bachelors in the field, but you may want to continue your education so you can earn a better salary and posses a better chance for promotion.
However, it can be difficult to earn an advanced degree when you are already employed full time in the field. This is what makes the online Masters Degree such a popular choice for RN degree level nurses who would like to advance their careers.
Some Background Information on Receiving an Online Masters Nursing Degree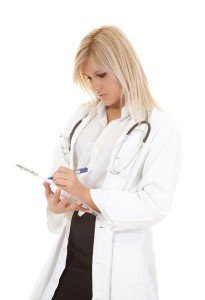 The online Masters nursing degree typically focuses on a specialized field so the student will develop and advanced set of skills for a niche in the healthcare industry. These programs are being offered at an ever increasing number of colleges and universities all over the world, many of which offer the option of taking the majority of classes over the internet. There are some things you must be careful of however when you seek to take classes on the Net. First of all, always make sure that the college you have chosen is accredited. Just because a college claims to be accredited does not necessary mean that they are, so do your best to seek secondary verification.
A Few Recommendations for Choosing your College
While the number of colleges now offering the online Masters nursing degree is too large to measure, it can still be difficult to find the right one for you. The following is a brief list of a few of the more popular options at your disposal.
Walden University offers a program with a specialization in education which is the perfect choice for an individual who would like to hold a nursing education position.
University of Delaware offers a Health Services Administration major which is the gateway to achieving and holding onto a management position in the healthcare profession.
University of Phoenix Online offers a degree with a focus on integrative healthcare. It is accredited by the National League for Nursing Accreditation and provides a unique blend of conventional care and complementary healing techniques.
UMassOnline offers a M.S. in Nursing/Master of Public Health Dual Degree Program that includes classes on bio-statistics, environmental health, education, nursing theory, ethical issues, and leadership.
Liberty University offers an accredited thirty-six credit hour program that aims to create professionals in the field who are highly skilled and trained.
The Pros and Cons of Earning an Online Masters Nursing Degree
It can be a difficult choice to decide between earning a Masters nursing degree online, or simply attending a more traditional brick and mortar institution. In order to make the best choice for your needs, it is important that you consider the pros and cons of each. The main benefits offered by the online degree is the convenience and flexibility. This is especially important for an individual who is already employed full time and would have a difficult time attending classes. The student may log into their courses and complete the required task whenever they have a free moment.
However, there are some drawbacks to earning an online Masters nursing degree that should also be examined. For one thing, you will not have the same networking opportunities. While you will still speak to your instructors and fellow students, the bonds you create will not be as strong. Another problem that this type of education creates is difficulty in learning in a hands-on environment. In order to compensate for this, clinicals are typically arranged for in a nearby facility. Even so, the amount of hands-on learning is strictly decreased in an online learning environment.
How to Choose the Perfect College
If you have decided to pursue an Masters degree in nursing online, then it is important that you put in sufficient time to research your options. Because you will have to fulfill certain course requirements in person, you may want to first look into nursing colleges and schools in your area to see what programs they offer. This will also help you save on tuition because you will be eligible to receive discounted fees for being in state. Also, make sure that you have certified the accreditation status of your chosen institution.