Becoming An Oncology LPN
Caring for patients with cancer, especially in the later stages of cancer can be quite a challenge.  Seeing what these patients and their families have to go through is not an easy task and you have to be a strong person to be able to perform this job.
The Studies To Endure
To become and Oncology LPN you will have to go through the regular LPN program, but you would have to specialise in Oncology.  Treating cancer patients should be like treating other patients, but the treatments that these patients have to endure is a little more intense than what you would see in a general ward or a paediatric ward.
Becoming an Oncology LPN means that you would have to go through CEU's, or Continuing Education Units, to ensure that they still conform to the standards that the health sector has laid down.
Role Of The Oncology LPN
There are few things that the LPN cannot do in the Oncology ward.  Many of the LPN's perform the same amount and the same type of work as the RNs in the ward.
The only things that an LPN cannot do in the Oncology ward are:
Administer Chemo
Give IV treatment
Administer Blood transfusions
Apart from these, the Oncology LPN could have the following duties:
Develop care plans for patients under their supervision
Monitor the progress of chemo patients
Educate patients and their families about the expected results of treatment
Give assistance to bathing patients
Assist patients in going to the bathroom
Assist in complex tasks such as chemo therapy and surgery, but are not qualified to perform such tasks by themselves.
Cleaning wounds and dressing sores
Record changes in patient's condition
Collect samples for testing
With the national nursing shortage it has become imperative that LPNs are allowed to perform certain tasks under the supervision of doctors and other more experienced nurses and RNs.  Some of these tasks would not be allowed to be performed unsupervised, but when there are superiors to keep a watchful eye, an LPN will be allowed to perform certain more complicated tasks and procedures.
An Important Member Of The Oncology Team
Even if an LPN is not the most qualified person in the Oncology ward, they are definitely not the least important members of the team.  The LPNs perform the basic care of the patients so that the RNs and the specialists only have to take care of the more specialised tasks.  With enough LPNs on a team, the hospital only needs to have one RN to supervise the team.  Because it takes longer to qualify as an RN it stands to reason that there will be less RNs in the industry than there are LPNs.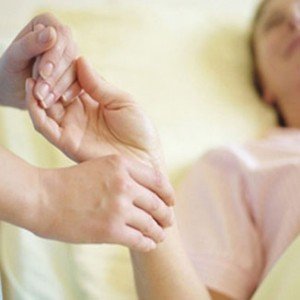 LPNs have done such good work and they have become such an integral part of the team that many RNs see them as their equals rather than their subordinates.  Thus there is no shame in becoming an LPN while building up the experience and confidence before becoming an RN.
The Hazards Of Becoming An Oncology LPN
Health Hazards
Apart from the most obvious hazard such as HIV there are other infectious diseases that an LPN could be subjected to.  Two of these are tuberculoses and Hepatitis.  A patient may be a carrier of these diseases and may not even know about it.  For this reason there are several measures in place to minimise a nurse's risk to infection and exposure to any of these conditions and diseases.
An LPN in the oncology ward may be at risk from handling the live-saving drugs that are administered to patients.  There is little that anyone can do about this risk except the usual preventative measures such as using gloves and masks and not handling the medication for longer than necessary.
Physical Hazards
Just as with other nurses, the oncology LPN will be spending a lot of hours walking, standing, bending and lifting.  All of these actions take a toll on the body and nurses should make sure that they try to remain fit and try their best to bend in the correct way to not damage any ligaments or joints.
Emotional Hazards
Nursing in itself is a stressful job because of the nature of the work and having to counsel families and patients who have been diagnosed with cancer can be a difficult task because a lot of people see this diagnosis as a death sentence.  Seeing the pain and the difficulties that these patients and their families have to go through can take an emotional toll on any person.
Work Schedule
The long working hours of being a nurse combined with the emotional hardship that the Oncology nurses have to go through can be very difficult.  An Oncology LPN must learn to adapt to difficult hours and long periods on their feet with a lot of physical and mental challenges.
Benefits Of Being An Oncology LPN
Part of being an LPN in the Oncology ward is that you gain volumes of experience as well as knowledge in Obstetrics.  The Oncology LPN is heavily depended on as a part of the team and should you wish to be promoted, there will be many of your superiors who will put in a good word for you and will be able to vouch for the progress you have made in nursing.
Being able to specialise in one field means that you will always be able to find work in that field, although because Oncology is such a specialised field and the patients need special care in this ward, an Oncology LPN can get work in a general ward as well with experience from the Oncology ward.
The benefit package in the Oncology ward is financially lucrative as well and knowing that you are helping patients and their families through a very dark time in their lives I a very big benefit as well.
Job Outlook For An Oncology LPN
It is very seldom that someone would go into a certain career to stay on the same level of competence and be happy where they are.  There are so many avenues that are open to LPNs and Oncology LPNs in particular.
There are many vacancies available for Oncology LPNs because of the nursing shortage and because of LPNs taking their careers further and being promoted through further study to RNs.  Finding a job will not be difficult with the need for nurses increasing marginally each year.
From being an Oncology LPN, the nurse can obtain an undergraduate degree to become an RN and from there take part in the CEUs in order to gain experience and keep up to date with the latest information in the industry in order to work their way up the chain of command.
An LPN can also be placed in a senior or supervisory position within the chain of command once they have gained enough experience in the ward and can then help the surgeons, doctors and RNs to oversee procedures that are done by the other LPNs and help in the on-the-job training of the junior staff members.
Difference Between A Normal LPN And An Oncology LPN
This question should come up when hearing about the term, but there is really not much of a difference between the two.  The Oncology LPN is just specialised in the treatment of Cancer patients and is schooled in Obstetrics and the basic care and which medication they are allowed to administer to patients where another LPN in another type of ward will be more specialized in the specifics of that ward.
There are many precautions that need to be taken in the Oncology ward which the LPNs are schooled on.  There are many procedures that are specific to the oncology ward that other LPNs would not be able to or would need to perform.
CEUs For Oncology LPNs
The Oncology LPN needs to do continuous education while they are working to ensure that they are at the standard of knowledge and experience needed for this occupation.
Units that the LPN would need to go through and write exams on include:
Understanding Cancer
Therapeutic interventions for healing
The integral role of the oncology nurse
Tailored pain management
Sexuality and Cancer
Spirituality, Religion and Health
Spirituality, Culture and Health
Adolescent and Young adult cancer
Spirituality and the Grieving process
Spiritual care of the Dying
Probiotics
Pain theory and principles
Intervention and treatment of pain
Hazardous drugs and how to handle them
Lung Cancer – Nursing
Every nurse's guide to nutrition and cancer
These are just a handful of the subjects that have to be studied and assessed on.  All of these units are also to enhance the experience of the nurse as well as the patient.  Knowing how to deal with not only the illness but the psychological and emotional aspects that goes with it for the patient and their families is a boon to the medical profession and restores the faith patients and their families have in those who are treating them for something which may be fatal.