Placing yourself at danger is already a risk that you have to take when you are an LPN but there are quite a few occupational safety and health rules in place that will help you stay as risk-free as it is possible during your working day. When you follow these tips, you decrease your risk of contracting diseases from your patients and you also decrease the risk of spreading diseases to other patients.
How To Keep Disease Free
One of the many risks for an LPN is contracting diseases that are air-born or carried in the bloodstream. There are ways to safeguard against this happening and there are many requirements that need to be met according to the Occupational safety and Health laws that safeguard nurses from contracting diseases.
Watch Out For Needles
One of the biggest scares and LPN can have is when a hypodermic needle that has been used on a patient punctures their skin. There are so many diseases that can be carried through the bloodstream and being a nurse, you should already know the extent of what could happen. Drawing a client's blood also already indicates that there is something wrong with the patient's blood. Always wear gloves and treat needles with upmost care and always make sure you are not distracted when working with these needles that you are sure where the point of the needle is at all times. These needles should then also be discarded with utmost care to avoid someone else coming into contact with the puncturing point. Prevention is the name of the game. If you cannot keep yourself healthy and protected, your patients won't trust you to do the same for them.
Biological Hazards
Some germs are airborne and you need to safeguard yourself against these. Many illnesses can be passed on by coughing and sneezing. Even though our skin forms a fantastic barrier against the majority of these germs, we are vulnerable to them when they are breathed in. Make sure that all cuts or scrapes on your skin is well covered to avoid contracting an infection from these germs and when you enter the room of someone with a contagious disease, you should not take the chance to enter without a mask on. The laws and rules state these guidelines clearly and if you do not adhere to them, you do not only place yourself at risk, but also the rest of your patients and your colleagues. Washing your hands after handling a patient with a contagious illness is also not only a good idea, but very important to remember.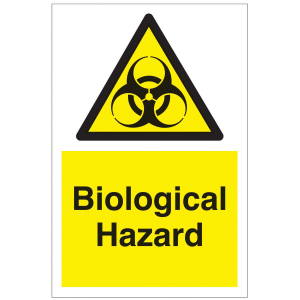 How To Keep Away Damage To Your Body
Keeping germs at bay is not the only way to keep you safe and healthy at the workplace. There are many other ways for you to be injured or exposed at your workplace as an LPN. Occupational safety and health rules also include ways to keep your body in top shape so that you can go on performing your duties and meeting the expectations placed on you by your patients and your employer while doing so in a happy and healthy way.
Back Injuries
There are many silent killers that damage our bodies without us being aware of it until it is too late. When you are constantly bending over, bending down, lifting heavy things, moving heavy objects and patients around and spending long hours on your back, then you are no doubt already aware that all of these activities can take its toll on your back.
The best way to counter this problem is to wear proper shoes that are comfortable but also do not take its toll on your back. It is hard to believe that something like your shoes can contribute to back pain, but not all shoes are created equal and something like a wedge heel or a sole that is raised at the heel can distort your spine and over time this wear and tear takes its toll.
When you lift heavy items or patients, make sure that you bend in the proper manner and that there are enough other people helping you to do so that you do not put any strain on the muscles or the bones in your back. Over a short period of time, you may end up in traction because of bending in the wrong manner when picking something up. Posture is very important for the health of your spine.
Workplace Violence
Not all the patients that come through the door of a hospital will be grateful for the help you are lending them. Sometimes it does happen that criminals or mentally unstable patients have to be admitted. Nurses, and especially LPNs, have to endure a great amount of torment physically and verbally from patients sometimes. Making sure you know how to restrain a patient in the proper way and asking for help when help is needed instead of wanting to do everything by yourself, can go a long way to ensure your personal safety. It can also happen that nurses get attacked when there is a staffing shortage as they work alone in large areas in the hospital where it is easy for someone to lie in waiting. Some hospitals are also in high crime areas and nurses can be vulnerable when entering or leaving the hospital. Traveling in groups can help to alleviate this problem as well as taking self-defense lessons.
Allergies
Do you know if you have a latex allergy? Some nurses don't know that they do until they have to work with powdered gloves everyday. The powder used on these gloves can cause a severe rash as well as a severe allergic reaction when they are worn for long periods of time. Try to use gloves that are not powdered or make sure you give your hands a breather during the day and scrub and dry your hands properly when removing your gloves to get any residue of the chemicals in the powder from your hands. Try to avoid lotions and oils on your hands when you are going to be wearing gloves as the cream on your hands can break down the protective barrier on the gloves as well. You could also try to wear cotton gloves under the latex to give your skin a little extra protection. Make sure you take care of your skin on your hands and arms especially to minimize the reaction to your gloves as not wearing them is not an option.
Chemical Exposure
Wearing the proper protective uniform should keep you safe from corrosive materials. When you work with these chemicals on a regular basis you should make sure that you have only the best quality protective clothing and gear. If you do come into contact with these chemicals, you should follow the manufacturer's instruction on the proper removal of the substance. For example, some chemicals react with water and thus washing it off your skin may make the situation worse. Make sure that you know the proper precautions of how to safely work with these chemicals and what to do should you come into contact with them so that you are prepared should an accident occur.
Fatigue
We have all been tired at one or another stage in our lives, whether it was due to lack of sleep or going to bed late, but being tired is not quite as serious as being fatigued. Being fatigued usually happens when your body is ready to shut down for sleep, but you are forced to stay awake and concentrate on a number of things. This can even happen when you travel long distance. Fatigue happens often to nurses because they work night shifts for a time and then day shifts for the rest of the time. This upsets the body's biological clock and can lead to extreme fatigue. When a nurse works night-shift and is still expected to perform duties at home during the day, the situation can intensify. Get enough sleep when you can and try to avoid energy drinks as they may work for a time, but they leave you feeling even more drained when they have worked out of your system. Being tired can also lead to occupational stress and intensify the stress that you already have and lead to a burn out. If you cannot sleep when you are not at work, then you should speak to your doctor to prescribe something natural to help your body cope with the constant change in schedule.
Tips On Coping With The Hazards
Avoiding the hazards of being a nurse is not always possible. All of these hazards are outlined before you start employment, but they may even differ from one institution to the next. You need to be adaptable and deal with these hazards as they arise and try to prepare yourself for them as well as is possible. Some of the coping mechanisms can include:
Identify aspects of your work environment that are unsafe and rate them according to how dangerous they are. You can then work through them systematically and fix them.
Make sure that all protective clothing and gear is in good repair and available and use when necessary.
Have regular immunizations
Make sure you are acquainted with all precautions and systems in place with accordance to the health and safety laws.
Have regular check-ups with your doctor.