Nursing classification systems are basically the articulation of nursing care, using a standardized language that can be easily understood by all nursing staff as well as by other providers. The University of Iowa's College of Nursing has been a leader in the development of standardized languages to describe the work that nurses do, for the past decade.
The Center for Nursing Classification utilizes various methods to develop the nursing classification systems, such as focus group review, content analysis, field testing, hierarchical cluster analysis, expert survey, multidimensional scaling, and similarity analysis.
There are essentially two nursing classification systems, the Nursing Interventions Classification (NIC), which describes the treatments that are performed by nurses; the Nursing Outcomes Classification (NOC), which describes patient outcomes sensitivity to various nursing interventions.
The Center For Nursing Classification
The Center for Nursing Classification was established in 1995, to continue the development of nursing classification systems in the US.
The Center's purposes are to:
Facilitate the continued development of the NIC and the NOC to reflect current nursing practices
Conduct review processes and procedures for purposes of updating the nursing classification systems
Produce and disseminate various materials related to the nursing classification systems
Provide education and research experience opportunities for student research assistants and fellows
Assist faculty investigators to write grants and obtain funding
The Nursing Interventions Classification (NIC)
The Nursing Interventions Classification is one of the two nursing classification systems which are in use in the United States, and it is used to describe treatments that nurses perform. NIC is expedient to all nurses no matter the specialty or the setting, as it facilitates the implementation of a Nursing Minimum Data Set.
This classification contains a standardized list of 433 interventions, each coded with a unique number. Each of the interventions has a definition, a shortlist of background readings and a detailed set of activities that describe exactly what it is that a nurse does in order to carry out the intervention.
The interventions are all coded, and are organized into 27 classes and 6 domains. They are organized in a three-tier taxonomic structure which facilitates easy selection of the intervention and classification to be inputted into a computer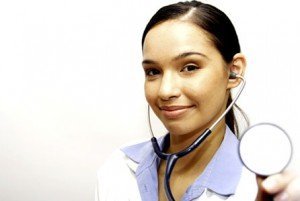 NIC interventions include the psychosocial, e.g. Anxiety Reduction, and the physiological, e.g. Acid-Base Management, and there are interventions for:
Health promotion, e.g. Exercise Promotion
Illness treatment, e.g. Hyperglycemia Management
Illness prevention, e.g. Fall Prevention
Interventions for both individuals and families, e.g. Family Integrity Promotion
Included in the NIC nursing classification systems are also interventions for communities, such as Environmental Management: Community, and indirect care interventions such as Emergency Cart Checking.
NIC interventions have been linked with the Omaha System problems and the NANDA nursing diagnoses, and are also in the process of being linked with NOC patient outcomes. Once these have all been linked the nursing classification systems will work seamlessly together to make the administrative side of nursing function better, quicker and for more effectively.
The NIC has been reviewed by more than 40 national nursing organizations, which have also assisted with taxonomy construction and validation and with intervention development and validation. The National Institute of Nursing Research and the National Institutes of Health have partially supported the research into nursing classification systems which has been conducted by a prominent team of investigators over the past seven years.
Apart from the obvious use for standardized nursing classification systems, which is to enhance communication amongst nurses and between nurses and other medical service providers and the continuity of care, it will also assist to facilitate the collection of large databases which will allow the cost and effectiveness of nursing treatments to be evaluated.
NIC gives nursing the treatment language that has been needed for so long and which is essential for the modern computerized method of recording healthcare. The domains and classes used in the nursing classification systems provide a description of the essence of nursing, and the coded interventions can be used both in documentation and for reimbursement.
Indicator Of The Market Acceptance Of NIC
NIC is seen as being extremely helpful in representing the nursing profession and work to the public and in socializing nursing students to the profession, and as such has been widely accepted:
NIC is recognized by the American Nurses Association and is included in the National Library of Medicine's Meta-thesaurus for a Unified Medical Language.
NIC has also been added to the nursing indexes of SilverPlatter and the Cumulative Index to Nursing Literature (CINAHL).
NIC is included in the Joint Commission on Accreditation for Health Care Organizations (JCAHO) as one of the nursing classification systems that can be used to meet the standard on uniform data.
A 40-minute video about NIC has been made by the National League for Nursing to facilitate the teaching of NIC to both nursing students and practicing nurses.
NIC is being adopted by many health care agencies for use in nursing standards, care-plans, and nursing information systems.
Many of the nursing education programs are now incorporating NIC.
Many researchers are utilizing NIC in order to study the effectiveness of nursing care.
NIC is being used by many authors of major tests to discuss nursing treatments.
Interest in NIC has been expressed by countries such as The Netherlands, Denmark, Japan, Canada, Switzerland, Korea, and Iceland.
There are numerous journal publications about NIC, as well as a manual containing helpful guides and forms related to the implementation thereof, an anthology of which is available from various user agencies and the Center for Nursing Classification.
The Nursing Outcomes Classification (NOC)
The second of the nursing classification systems in use in the US is the Nursing Outcomes Classification, which describes patient outcomes sensitive to nursing intervention, which means that NOC is effectively used to evaluate the effects of nursing care as part of the whole package of health care.
The use of standardized nursing classification systems for measuring the patient outcomes is indispensable to ensure that nursing can at last become a full participant in clinical evaluation science along with all the other health disciplines.
The NOC contains 190 outcomes, and each outcome has a label, a definition, and a standard set of measures and indicators with which to determine achievement of the outcome. Examples of some of the outcomes that are influenced by nursing interventions include: Nutritional Status, Cognitive Orientation, Ambulation, Mobility Level, and Caregiver Emotional Health.
A research team, consisting of 43 nurses, representative of nursing education and service agencies, has been conducting a study of nursing-sensitive patient outcomes since August 1991.
The purpose of this research is to:
Identify, validate, label, and classify nursing-sensitive patient outcomes and indicators
Evaluate the usefulness and validity of the classification via clinical field testing
Define and test various measurement procedures for the outcomes and indicators.
The NOC comprises of patient outcome categories and indicators at four different levels of abstraction and empirical measurement scales. The taxonomy of domains and labels is available from the NOC project office at the University of Iowa.
The outcomes, indicators, and measures were extracted from current literature, instruments, and information systems by means of an inductive approach. Combined deductive and inductive approaches were applied to label and define the outcomes, specify indicators for the outcomes, and to develop the classification.
For purposes of the study, a nursing-sensitive patient outcome was defined as "a variable patient or family state, behavior or perception, responsive to nursing interventions and conceptualized at middle levels of abstraction." This allowed outcomes to be stated as concepts measured along a continuum as opposed to as goals, and each outcome is associated with a specific group of indicators used to determine the outcome.
The Outcomes
Each outcome, together with its associated indicators and their sensitivity to nursing interventions, was validated by surveys using a random sampling of masters-prepared nurses who represented diverse areas of practice. Fehring's methodology for assessing content validity of nursing diagnoses was used with minor revisions, and the NOC is also currently being tested in a home care setting, a community hospital, a nursing home, and a tertiary care setting.
NOC has stellar implications for nursing care delivery and administrative practice, as it provides the first standardized language and measurement for nursing-sensitive patient outcomes. The usage of a standardized language provides nurses the opportunity to compare outcomes for large numbers of patients across various specialties, settings, age groups, diagnoses, or any other aggregate of interest.
NOC also facilitates the identification and analysis of the actual patient statuses being attained for specific settings and/or populations due to the fact that the outcomes are being rendered as neutral statements that are measured on a continuum as opposed to "expected outcomes."
Together, these two nursing classification systems are going to set the medical profession on fire as they provide a standardized language for nursing; facilitate the apropos selection of nursing interventions; define and predict the outcomes that nurses can achieve with patients; assist educators to develop curricula that better conform with clinical practices; facilitate the teaching of clinical decision-making to novice nurses; enable researchers to examine the cost and effectiveness of nursing care, and provide many other benefits.