The North Central District Florida Association of Rehabilitation Nurses (also referred to simply as FSARN in this article) is a subdivision of the Association of Rehabilitation Nurses (also referred to as ARN in this article) which specifically serves the state of Florida and its members working there. In order to belong to the North Central District Florida Association of Rehabilitation Nurses you must first belong to the ARN. This is an essential prerequisite. In fact you will not only belong to the North Central District chapter, but also to the Florida State division of the association as well as to the national organization itself, making membership tri-level.
About The North Central District Florida Association Of Rehabilitation Nurses
According to the association's website, the following is its mission statement:
"The Association of Rehabilitation Nurses promotes and advances professional rehabilitation, nursing practice through education, advocacy, collaboration, and research to enhance the quality of life for those affected by disability and chronic illness. FSARN, as a chapter, supports the same mission and values upheld by ARN".
Membership
For a comprehensive account of issues related to membership with the North Central District Florida Association of Rehabilitation Nurses, please read their brochure.
Registered nurses are the only individuals who are allowed to join the organization and have full voting privileges. Anyone who joins the association who is not a registered nurse, such as an LPN, will unfortunately be unable to vote on any topics that arise within the association.
If you are a retired nurse you will be able to join the association at a noticeably reduced rate, although you will need to meet certain eligibility criteria to qualify for this. In order to find out more about this you will have to contact the Association of Rehabilitation Nurses (ARN) directly.
Before you can be a member of the North Central District Florida Association of Rehabilitation Nurses you first need to be a member of the Association of Rehabilitation Nurses at national level. Once you have joined the ARN, you can join your local chapter.
The membership requirements in Florida have been described as tri-level for the following reasons:
Your National and State Chapter dues are paid directly to ARN. ARN annual dues are $115 and FSARN annual dues are $10.
Your district dues must be paid at the local/district level. Each district sets its own annual dues.
If there is no 'district' in your area you may maintain a bi-level membership status
Corporations may also join the association, although, as with everything in nursing, there are eligibility requirements that must be met first.
ARN members are eligible for a number of benefits, not least of which is the publications which they can receive:
Rehabilitation Nursing
ARN News
A quarterly newsletter
A directory of FSARN members
Discounts on all ARN educational conferences (these update your knowledge and provide continuing education credits)
Members of this association also have access to membership directories in both hardcopy and CD format. By contacting the association you will gain access to these resources.
Reciprocity for people moving into the area will be granted if a member of ARN and their respective chapters.
When posting information about yourself with the association, consider using your personal email rather than your work email because this significantly lessens the likelihood of mail being returned or being placed into your spam or junk folder. It is also important to make sure that your email is correct with FSARN and ARN. If it is incorrect you will not receive the information and updates that make membership with these associations so worthwhile. To correct or change your email with FSARN, just go to the 'Join email list' to the left of every page on this website and enter your correct email, and to correct or change your email with ARN, you must call or email them with the change, it cannot be corrected via the member account page at www.rehabnurse.org.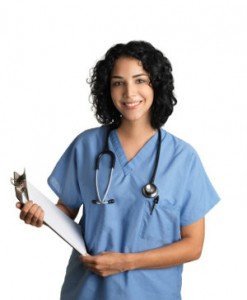 Scholarships
Because they are aware that often students do not study simply because they do not have the means to do so, FARN has three scholarships on offer:
Conference Scholarship
College Education Scholarship
CRRN Scholarship
The first is a scholarship specifically for individuals who would like to attend the annual conference but who cannot afford to do so. The last two scholarships are for actual education in the programs necessary to become a rehabilitation nurse.
Continuing Education
There are a number of issues to keep in mind when it comes to applying for continuing education through the North Central District Florida Association of Rehabilitation Nurses:
Firstly it must be noted that only the CE Chairperson may approve CE Offerings, so there is no point in applying through anyone else.
All CE Applications must be sent in (via email, snail mail, or fax) at least 30 days prior to the date on which that CE request stands to be approved.
It is essential to keep in mind that there are no automatic approvals as everything must go through the CE Chairperson and this can take a long time.
Sign in sheet (roster) and evaluations must be sent in within 15 days post-offering to complete the CE Approval process.
Unfortunately, failure to comply with the above will result in non-approval of your CE Offerings with absolutely no exceptions.
If you would like to engage in continuing education with the North Central District Florida Association of Rehabilitation Nurses, use the information listed below to find out more. Alternatively you can go directly to the organization's continuing education application form and try your luck (http://www.fsarn.org/FSARN%20CEAppl.pdf). However, it is recommended that you do not apply for continuing education unless you have actually met all of the above mentioned requirements.
Kathy Sobczak, RN, BS, CRRN, CNLCP, COHN-S, CCM
1300 Sawgrass Corporate Parkway, Suite 130
Sunrise, FL 33323
Fax number: 954-835-9111
Office number: 954-452-3000
Districts
Because the Districts can be quite difficult to define, here is a list of the various areas that make up FARN along with the contact people you need to know about:
Broward
President – Ina Fletcher
President elect – Sue Sharman
Treasurer -Ellen Ortu
Recording Secretary – Susan Krinsky
Corresponding Secretary – Viki Solomon
Past President – Karyn Scully
Membership – Denyce Bensen
Yearbook – Jane Grieger –
Scholarship – Barbara Martelli
Director at LargeCarol Mangen
Meeting Place/Time/Details:
3rd Tues of every month
Website: http://www.browardarn.org/
Central Florida
President: -Paulette Howard
President-Elect: Paulette Howard
Secretary: Jeannette Sanger
Treasurer: -Marty Bassett
Past President: -Kevin Glennon
Membership: Grace Peery
Scholarships: Italia-Lee Bright
Newsletter: Frank Fredryk
Website: CFARN
Meeting Place/Time/Details:
Third Friday of each month
Central Florida Credit Union Building
1000 Primera Blvd.
First Floor Conference Room
Lake Mary, Florida 32746
Networking begins at 7:30am.
Speaker presentation 8:00am to 9:00am for one contact hour.
Citrus
Contact Person: Membership Chair
Dade
Contact Person: Membership Chair
Palm Coast
Contact Person: Abbi Bentz
Northeast
President: Robin Walker Johnson
President-Elect: — Kerry Nowroozi
Secretary: Carrie Franklin
Treasurer: Shari Andrews
Meeting Place/Time/Details:
Fourth Monday of each month
Brooks Rehab Hospital
3599 University Blvd
Jacksonville, FL 32216
Business meeting, networking and program for one contact hour
Southwest
Contact Person: Membership Chair
Space Coast
Contact Person: Membership Chair
Suncoast
Contact Person: Marie Poole
Tallahassee
Contact Person: Judy Harris
Contact Person: Ruth Beck
Meeting Place/Time/Details: 2nd Tuesday of Month,
Location: TBD
West coast
President: Dawn Etman
Secretary: Judy Essick
Treasurer: Cynthia Bifulco
North Central
Contact Person: Dolores Mauk
Jobs
On the FSARN website there are a number of job listings that you can access as a member. These listings are posted by potential employers who are on the lookout for rehabilitation nurses with the skills to fill the position that they have on offer. As a member you will be able to receive these advertisements completely free of charge. However, if you are not a member you will pay quite a steep rate in order to access this information. As a result it is an extremely good idea to join the site thereby improving your chances of finding the perfect job for you at a personal level. In addition, the jobs will be highly specific to the state in which you live, thereby filtering the options instantly as compared to other sites that post jobs for nurses that specialize in rehabilitation.
As a rehabilitation nurse it is essential that you belong to the ARN in order to ensure that you are not left behind and that you do not miss out on any valuable opportunities. Belonging to the association at state and district level will allow you to actively work towards effecting change in a way that will have a real and immediate impact on you and those with whom you work.
There are not many contact details available for this association, but there are numbers which you can call in order to get in touch with the ARN:
Contact numbers for ARN are as follows: 1-800-229-7530 or 1-847-375-4710