About The Nevada Organization Of Nurse Leaders
The Nevada Organization of Nurse Leaders, NONL as it is often called, can best be understood in terms of its mission statement. According to the Nevada Organization of Nurse Leaders' website, this is their mission statement:
"Nevada Organization of Nurse Leaders mission shall be to foster the development of nurse leaders through mentorship, collaboration, and education and to influence the development of health policy and advance the profession of nursing. Including:
Promoting and Enhancing
Leadership Development
Professional Collaboration
Educational Opportunities
Legislative Representation
Professional Nursing"
Essentially, then, it is an organization that aims to improve nursing by ensuring that the leaders within this industry are provided with all of the tools necessary to be successful."
Member Benefits
There are usually a multitude of benefits involved in belonging to an organization such as the Nevada Organization of Nurse Leaders. According to their website, the following are the main advantages that you can expect as a member of the Nevada Organization of Nurse Leaders:
Through the Nevada Organization of Nurse Leaders you will have a number of leadership development opportunities. This is, after all, a society specifically geared at leaders within the field of nursing. Consequently it strives to provide its members with as many opportunities in this regard as possible. Firstly, as a member, you will have access to nursing colleagues in leadership positions throughout Nevada for information exchange and mentoring. This is a sophisticated form of networking within the nursing profession which allows you to make those important contacts with other experts in the field that are so important to ensure your continued success in the domain of nursing. By providing you with access to other experts in the field, the Nevada Organization of Nurse Leaders is essentially providing you with an invaluable tool for enhancing your career. You will also have an opportunity to improve you leadership abilities through your participation in general membership meetings which exist for the purpose of bettering the profession as a whole.
The Nevada Organization of Nurse Leaders also strongly believes in professional collaboration. In many ways this ties in with the previous point as it is through professional collaboration with other experts within the field that you are able to make the most of your career as a leader in the nursing profession. The key idea here is that colleagues within the sub sector of nurse leadership will share their expertise with each other. Sharing knowledge improves everyone's ability to do their jobs well and in the long run it also has a significant positive impact on the entire field of nursing. There are a number of specific networking opportunities provided by the organization as well. It is important to note that, although the primary value of these networking events may be to build contacts for professional advancement, networking also serves an important social function which allows you to find balance in your life and combine work and relaxation.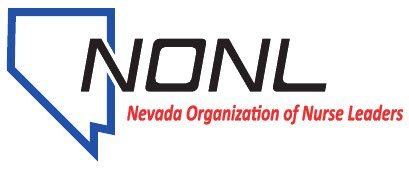 The Nevada Organization of Nurse Leaders aims to increase communication among nurse leaders in order to create a structure in nursing whereby everyone has access to information fairly freely. Members of the Nevada Organization of Nurse Leaders will not only have access to other nurses in Nevada, but they will also have access to nurse leaders throughout the United States through AONE. This is good news for nurse leaders who are thinking about joining the association but who are worried that they will be limited in terms of how much benefit they will receive from membership. Members of the Nevada Organization of Nurse Leaders also receive access to Nevada Hospital Association and Nursing Institute of Nevada issues, agendas and priorities, as well as receiving numerous Newsletters through which they can easily keep updated with the industry.
The educational opportunities offered by the organization cannot be neglected. The Nevada Organization of Nurse Leaders is well aware that the most effective way in which to enhance and advance the field of nursing in Nevada is by educating the leaders within nursing in that state. Consequently members have access to quality leadership education conferences and seminars hosted on topics that are directly applicable to the field of leadership within nursing. There are also a number of opportunities for focused education on member identified priorities as the Nevada Organization of Nurse Leaders aims to ensure that each member receives access to an education program which is directly useful for them. Last, but not least, as a member you will receive discounted conference registration This means that you will pay significantly lower rates in order to attend the valuable conferences hosted by the Nevada Organization of Nurse Leaders in comparison to the rates that non members have to pay in order to attend those same conferences. The savings in this regard are huge.
The Nevada Organization of Nurse Leaders also aims to ensure that individual members as well as the profession as a whole has access to adequate legislative representation. According to their website, this is achieved by:
Granting members access to the political process
Providing regular legislative updates of issues impacting health care and nursing
Creating a unified voice in the political process to effectively impact health care legislation and policy in Nevada
The organization also aims to enhance professional nursing in that it is engaged in statewide collaborative efforts to positively impact how residents in Nevada understand and view the nursing profession. In order to become a member and benefit from all of these advantages there is a small fee involved. One year membership for a full/active membership is $100 per year (12 months) or $180 for two (2) years (24 months) renewable on the membership expiration date.
According to its website, NONL serves it members by:
"Providing vision and actions for nursing leadership to meet the health care needs of society.
Influencing legislation and public policy related to nursing and patient care issues.
Offering member services that support and enhance the management, leadership, educational and professional development of nursing leaders.
Facilitating and supporting research and development efforts that advance nursing administration practice and quality patient care".
Education
NONL offers a number of educational opportunities to its members. At the moment the following educational opportunities are available:
2012 NONL CONFERENCE (ATTENDEES) – 10/7/2012-10/9/2012
5th Tuesday Club Of Northern Nevada – 7/31/2012
However it is important to note that new educational opportunities are mentioned on the website all the time. In order to make the most of these opportunities it is important that you check the Nevada Organization of Nurse Leaders regularly. This can be done by visiting here.
Scholarship Opportunities
NONL is well aware that many individuals who would make a significant impact to the industry are unable to study further in nursing because they are not financially in a position to do so. The organization remedies this by identifying three individuals who stand out each year. NONL presents three (3) $1,000 Nursing Scholarships each year for undergraduate, graduate, and doctorate levels of education. This means that you stand a chance of ebbing able to further your educational ideals, even if you are in a position where you cannot afford the tuition fees. TO apply for the scholarship, please visit here. The 2011 Dan Mordecai Educational Scholarship Award Winners were, at PhD level, Robert Vadovic from UNLV – PhD Nursing, at Masters Level Derek S Drake from Orvis School of Nursing/UNR, and at BSN level Marisa De Augustine from Roseman University of Health Sciences.
Email Addresses For Important Committees
In order to get hold of the various committees that run the Nevada Organization of Nurse Leaders, please use the information provided below:
NONL's Annual Conference and Business Meeting Email address is webmaster@nonl.org
The Bylaws email address is bylaws@nonl.org
The Education committee email address is education@nonl.org
The Membership Committee email address is membership@nonl.org
The Newsletter Committee email address is editor@nonl.org
The Nominations Committee email address is nominations@nonl.org
The Policy (Legislative) Committee email address is policy@nonl.org
The Scholarship Committee email address is scholarship@nonl.org
Although this is an organization that specifically benefits nurses living in Nevada, it is obvious that there are a number of benefits to joining the association if you happen to serve as a nurse leader in that state. Membership with the Nevada Organization of Nurse Leaders shows potential employers that you have what it takes to be a leader in the industry and that you are willing to go that extra step further in order to prove that you are truly dedicated to the industry as a whole.
If you would like to find out more about this organization, please use the contact information provided below:
Address: P O BOX 778206
Henderson, NV 89077
UNITED STATES
Phone Number: 702-933-6356
Fax Number: 702-995-0239
President = Susan C Adamek: president@nonl.org
Business Manager/Webmaster = Les Rush: 702-933-6356 or webmaster@nonl.org
Membership Director = Les Rush: 702-933-6356 or webmaster@nonl.org