If you are an LPN that is preparing for the NCLEX-PN exam, the NCLEX-PN® Review Made Incredibly Easy study guide may be just what you are on the lookout for. This is one of the many study guides out there that exists to help LPNs through this difficult exam. Just remember, however, that although the word "easy" is contained in the title, this does not mean that you will not have to put some effort and work into your studying.
Book Description
The three main characteristics of the NCLEX-PN® Review Made Incredibly Easy book are that it is:
Easy-to-read: this means that you will not start to feel bogged down by too much information contained on too many pages with too much writing. The easier it is to read a study guide, the easier it is for you to learn from that study guide.
Outline-format NCLEX® preparation book: "outline format" means that the book provides an overview of everything that you will need to know for the NCLEX-PN examination. This will also make it easier for you to study the actual content required for the test.
Online questions and answers: there are a number of questions and answers that can be found online for this specific book and these will allow you to practice answering questions very similar to those that you may be asked n the actual exam. This will build your confidence.
The Incredibly Easy approach that the book adopts makes it a unique study guide in that:
It is interesting
It is enjoyable
It is concise
It encourages knowledge retention by decreasing study anxiety
As far as nursing revision resources go, this is one of the better options that you could choose to use. This is because it covers everything that you could be tested on in the NCLEX-PN examination, including:
Adult care
Psychiatric care
Maternal-neonatal care
Care of the child
Coordinating care
Drug administration
Patient positioning
Care and monitoring of nasogastric, chest, and other body tubes
The book encourages critical thinking. Critical thinking means that you can look at a question and think about it in such a way that you are more likely to think of the correct answer. It is a deeper level of thinking and is required to pass the exam. Critical thinking questions are included on each f the chapters included in the book.
The latest edition of the book has been carefully updated to provide you with the most current and relevant information. This updated version includes:
The latest NCLEX-PN® test plan
New alternate-format types of questions
Updated nursing diagnoses that reflect the latest NANDA taxonomy
There are about 1000 practice questions included. These questions not only come with the correct answers, but also with explanations as to why those are the correct answers and why the other options are incorrect.
Reviews
"This book is an excellent study tool, if you're like me and you need to have all the info in your hands at once this is the book you need. I have talked with others about this and they agree that similar questions are on the test. The disk is an awesome tool with thousands of question to learn from and it's set up like you're taking the actual test. It offers the new multiple style questions as well as multiple choice, diagrams and fill in the blank formats…an excellent buy any way you look at it". Amazon.com Consumer Review
One of the more popular comments that you may hear about this book in a review is that it has everything in it. A lot of students prefer this because it means that they have all of the information that they need in their hands at the same time. You do not need an additional source of information except perhaps for the notes that you have already made during the course of your studies.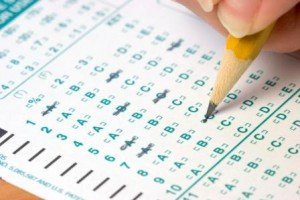 Another thing that makes this book popular is that it comes with a lot of different practice questions and tests that can be used to prepare for the exam. in addition consumers who have used the book n the past like to mention how similar the practice questions are to the ones that you will actually be asked on the exam itself.
In addition reviewers like to talk about how quickly the book helped them. Some bought the book with only a week to spare before taking the exam and they still passed, which speaks volumes for the efficacy of the study guide.
Most reviewers agree that the book works well as a supplement to the knowledge that you have already gathered in your training and should be used as a revision tool rather than as your only source of guidance.
This book is available for about $28 online and this is a very reasonable price when you consider that it is preparing you for your NCLEX-PN examination. As study guides go t is fairly good quality as well as being quite affordable. When shopping online you will find that the book is substantially cheaper to purchase in this way than if you go to a store, so this is a way to ensure that you will be able to get your hands on this invaluable resource.
With a guide like this you will prepare for the exam in a number of different ways. You will not only have a good working knowledge of what will actually be on the test, but you will also have a clear idea of how the test will be structured, both of these aspects will improve your confidence greatly. Nerves are one of the main factors that cause LPNs to fail on the NCLEX-PN test. Note: There are a number of other study guides on the market that are aimed at helping you pass the NCLEX-PN exam and it is recommended that you explore all of the options available to you before purchasing a book.