There are quite a few things that you will find very useful to know when it comes time to register for and write the LPN entrance exam. There are a lot of things that you will need to keep in mind when doing this. It is in your best interests to pay careful attention to everything that is listed below and to make sure that you fully understand what it is you will need to do to write the test.
Firstly you will have to get hold of your state board of nursing to apply for licensure. To apply for licensure you need to have proof that you have completed training at an accredited LPN school in your state and that you meet all of the eligibility requirements to write the LPN exam and get on with your LPN career. You will then have to wait for confirmation from your state board of nursing. They will need to confirm that you are allowed to write the exams and that you meet all of the necessary requirements.
The next thing that you should do is to go to the Pearson Vue website. Pearson Vue is the company that administers the LPN examination and you will need register for the exam with them. This can be done online, by telephone, or by post. You will also have to pay a fee of $200 to Pearson Vue if you want to write the examination. Once you have paid the fee you will then be eligible to write the exam, provided your state board of nursing has confirmed this. Pearson Vue will also have to acknowledge that you are eligible.
Now that you are registered to write the test all you need to do is make sure that you show up for it. There are a number of things that you will have to take with you to the test venue on the day you write the test, including a printed copy of authorization to test (ATT) from Pearson VUE and one form of acceptable identification. Once you know the date and time of your LPN entrance exam, be sure to show up in the right place and to be punctual (or early) unless you want to miss the tests altogether.
Once you have written he exam you will have to wait for about one month to receive the results from your state board of nursing. Be patient in this time; carry on with life as always. If you are worried about the results, try not to think about them. If you felt confident when you wrote the test than you probably have nothing to worry about and there is nothing you can do in any case except to wait for those results. When they arrive you will then have to go on to get your license form the state board of nursing.
LPN Entrance Exam Practice
If you want to do well in the LPN entrance exam then the best thing that you can do is practice as much as possible until you are skilled in everything related to the test and until you know what every possible type of question is that they could throw at you. Luckily the internet is one your side when it comes to achieving this end. There are plenty of online resources that exist to help you prepare for the test.
LPN Pre Entrance Exam
One of the things that you will have to do when you are qualifying as an LPN is to write the pre entrance exam so that you can in fact be enrolled in an LPN program. This is something that you will almost invariably have to do, but don't worry – the skills tested in the pre entrance exam are basic ones indeed, if you would like to find out a little bit more about this and maybe have a look at the test overview, you should take the time to go to Test Prep Review.
Some basic exam writing tips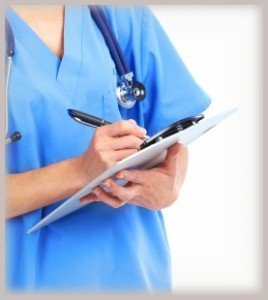 There are a number of very basic exam writing tips that you should follow when writing any test. You will find that these tips will help you to feel calmer and more relaxed when you write the LPN entrance exam. If you feel that you are prepared for the exam in terms of controlling your nerves and being prepared for the situation as well as in knowing all of the work that you need to know then the exam will be a far easier task for you than it would be otherwise.
One of the points is very basic indeed and involves knowing whether you are going to need to answer the exam questions in pen or in pencil. Some exams require one or the other and often your exam will not be marked if you complete it using the wrong implement. Consequently find out before hand so that you are not sent into a panic when you get there. If you are not sure, simply take both a pen and a pencil. In any case you should take spares of all writing implements in case they break or run dry.
Make use of the websites related to the NCLEX-PN examination. Every exam has its own website these days. There will be a great deal of information on that website about what the exam rules are and what requirements you will have to meet before entering the exam. The website may also have some resources for you to make use of that may help you to prepare for the LPN entrance exam. It is very important that you do everything in your power to prepare so that you do not end up wasting your time and your money.
When you are preparing for the NCLEX-PN test then you should definitely set yourself a study schedule that you should follow very carefully. This will help you to make sure that you cover all of the information that needs to be covered. If you try and do this three days before the test, however, it will not help you at all. The idea is to start studying as early as possible in order to get as much of the necessary information into your head as possible before the exam date arrives. Start studying as early as you can to prepare properly.
In your preparation and studies for the LPN entrance exam you will soon be able to see what kinds of concepts that are simply more important than others. It is very important that you identify which concepts are of top priority. If you have limited time to study, make sure that you study those concepts first. There is no point in wasting precious time studying concepts that probably won't be asked at the expense of all of the other concepts that you should know. There are guidelines available to help you prioritize your studying in preparation for the exam.
You can actually go quite a far way in terms of spotting the test questions that may be asked, especially if you have been doing a number of practice tests to help you get through the examination. One good way to try and spot what to study is asking yourself what questions you would ask if you were setting the test. Also ask yourself which concepts are more likely to appear in real life as those concepts are also more likely to appear in an exam. Once you have identified these concepts your studying will be a great deal easier to complete.
Make sure that you carefully review everything that is important with some other students who are writing the same test as you. Make sure, however, that those other students are in fact well prepared. There is not benefit in studying with someone who is not interested in working hard and who will actually end up distracting you form what you want to focus on. If possible create a study group made up of various students who are interested in completing the LPN qualification alongside you. This way you all have the same goals in mind.
The most effective preparation work you can do it to review past tests. This is easy enough for you to do especially as there are many example tests available online to help you prepare sufficiently for the LPN entrance exam. Make sure that you answer about fifty questions every day, and be sure to check you answers so you know whether or not you are right. Then you will be prepared for the examination. You may even find that some of the questions that you revised are in the examination and asked in exactly the same way as they were when you practiced them.