The LPN case manager (where LPN stands for Licensed Practical Nurse) is part of the health care fraternity and performs vital tasks in order for any one of the health care facilities to run smoothly. This is done through the coordination of needed services. This is done by the LPN case manager and it means that you need to connect the client with whatever health service it is that he or she is in need of. It is important that there is the use of CEU's especially if the LPN feels that he or she needs to know a little more about a specific aspect.
What Qualifies One To Be An LPN Case Manager
What would make this possible in the first place is that you would know what your tasks are because you have been around the health care professionals for a while as an LPN. What this translates to would be that you would need to have at least one to three years experience in the field of nursing.
You would have had close communication with patients as well as caring for them. Added to this you would have some experience in case management in order for you to be able to perform as a manager. You should also be sure that you have a basic knowledge of Medicare or Medicaid regulations, as this becomes a vital task to perform. Your communication skills should also be to effectively communicate information to people from a wide array of backgrounds, age groups (that would include children and older folk as well) and education.
In order for you to fill out forms and reports you must have good written skills. The main and important stream of your duties would be to effectively communicate the status and progress of patients to physicians and other healthcare personnel. This is what needs to be filled out as a medical record. You have to work independently as well as be able to interact with review organizations (such as auditors and so forth), physicians and all other hospital personnel. Effective communication is also necessary in that you need to be able to communicate matters in a clear and concise manner to the patients or clients of the facility for which you work.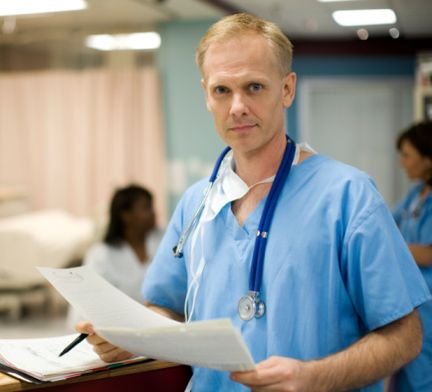 One of the things that you must know as well is that there are entry-level positions available for those who have less experience. This will also determine the salary you would earn. It is therefore important to also use CEU's to develop your skills further in order for you to perform at your best in your work. Somewhere in your course structure it would be important to have at least a segment of mental health, social work, or any such related section as your tasks would also involve counseling. There are also other courses that you could add to assist you in your career.  It is important however, that you do use CEU's to become more skilled and at the same time improve your qualifications.
The Tasks Of An LPN Case Manager
The tasks that an LPN case manager has to do include:
1. Admitting patients to the hospital or to the healthcare facility at which you are employed.
– This includes interviews with patients to obtain the required information for admission such as:
Medical, personal and legal information
Family medical history. This is especially helpful if the possibility exist of genetic disorders (or even certain cancers, such as breast cancer).
Their own Medical history
This information is vital to assist in the eventual coordination of treatments.
2. There is the need for the LPN case manager give concurrent and retrospective written reviews of all
Federally funded patients such as Medicare or Medicaid
Health Maintenance Organization (HMO) patients
Preferred Provider Organization (PPO) patients and
Focused patient groups admitted to the facility
By looking into the patient's healthcare insurance, the case manager can provide solutions of how both parties could benefit in the end in terms of payment of services rendered. He or she is also in a position to explain the content of the documents to the client and point out certain aspects that might not be paid and so forth.
How The Cases Are Dealt With
It is the task of the LPN case manager to make sure that:
The healthcare facility is compliant with regulatory requirements.
There is also the need to make sure that there is compliance with the general hospital case management program.  One way of doing this is to make use of the "level of care" criteria to determine what would be most appropriate for admission and for the patient to continue to be accommodated.
You assist in developing a system that works well and is viable for the case management program.
The program needs to have a time frame, which includes a written plan.
This plan needs to identify and define overall goals, objectives, and components of the program.
There is a continual review process in place that would evaluate and report on the utilization in all departments.
There is also the avid participation in the quality and improvement of overall services.
They work well with hospital staff to coordinate all planning activities and referrals to the Case Management Department.
There are written case records, reports, and forms
Follow up on all cases and close these
There is also the need to perform other administrative tasks as required
This is done with continued, constant and comprehensive assessment of all cases on an individual basis. What it comes down to is the fact that the LPN case manager is the coordinator of the healthcare facility as there are many aspects of the facility, which are in need of coordination. The different departments with services and treatments need to be coordinated so that there are no conflicts between the different treatment facilities as well as the different departments. The emphasis is on support and assistance and to meet the needs of a person in their entirety. These needs are met through communication where information is shared. It is about making use of available resources to promote the quality and the cost effective outcome of the case.
Some Of The Focus Of The LPN Case Manager
The general requirement for a case manager is a BA or MA degree in social work or mental health counseling. However, the needs of patients can be met easily an LPN case manager. This is in the proviso that the LPN is constantly adding CEU's to his or her portfolio.
One of the things on what the case manager would focus on is the fact that many patients have phobias about what they might be facing. This is an important job for the case manager. It is the job of the case manager to address these issues and provide comfort or solutions. Patients often have to face:
Life threatening operations
Visits to various health professionals, is what the LPN case manager need to coordinate as well.
Most facilities have old aged persons who are either coming in to see a specialist or who are admitted into the facility. It is necessary for these persons to receive counseling as well as explanations for procedure. Whatever the need is it needs to be addressed and the case manager has been appointed for this purpose. These persons should be assisted in every way possible.
If you are in a position to decide what you would like to focus on more, you might want to deal with specific areas of the health care fraternity. Examples of this might be mental healthcare or the physically disabled. The latter might be quite interesting, as you need to coordinate:
Doctor's appointments
Arrange for transport and
Transfers
For supplies in equipment
Rehabilitation and
There is also the monitoring of medication in between visits.
The Necessity Of Tthe LPN Case Manager
The ultimate reasoning behind case management in this field is for the reason of assisting the person or the individual to reach their optimum level of health and wellness and to have as complete functional capability as possible.
To reach these goals the case manager would do this through advocacy, through finding service facilitation, education, communication and the identification of service resources and so forth. It is especially the finding and facilitation of needed services that would allow the cases to turn out successfully.
When dealing with all the different departments, the patients and the staff (especially the physicians and medical doctors), there is always the need for a case manager to coordinate everything.
Certification Of The LPN Case Manager
If you were an LPN case manager, you would benefit greatly by the fact that you have your case management certification. Certification would indicate that you have your education in place, that you are skilled and experienced in order to perform the appropriate services, which would therefore be based on sound principles of practice.