What Is A Legal Nurse Consultant?
A legal nurse consultant is a person who has had nurse training, usually an RN and sometimes an LPN, who consults on legal matters. You need specialized CLNC® training to consult on medical-related cases. Legal nurses can charge very high fees on the basis that there their knowledge and expertise is sought after. In no other way is it possible to get as expert an opinion on a legal matter involving health issues than by contacting a legal nurse consultant.
Nature Of The Work/duties
As a legal nurse consultant you will be required to:
Review and analyze relevant medical records that apply to a case that you are witnessing for or consulting on
Identify and interpret standards of care and determine whether these standards were adhered to
Research and summarize medical and nursing literature when applicable
Prepare reports and summaries and locate expert witnesses
Assist with discovery of the truth
Your role is an essential one in that your testimony or evidence will form a pivotal part of the legal proceedings and may even lead to a suspect either being released or detained. There is a lot of responsibility involved in this line of work, which you need to be aware of before you embark on training to become a nursing professional of this kind.
Employment
Legal nurses can be employed in a number of different settings but the common trend is for them to be self-employed. This means that you set your own hours and determine your own rate of pay. The work environment is a fairly good one and the hours tend to be in line with what people would work in most other industries (whereas nurses working in a hospital setting are generally required to work hours that are far from being convenient or ideal for them).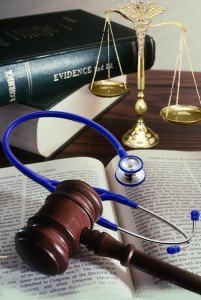 As things stand at present about 50% of legal nurse consultants are employed in the following locations:
Law firms
Insurance companies
Other private institutions
The other half work as independent consultants, charging their own fees and working form their own offices and sometimes even from their own homes.
Legal Nurse Consultant Requirements
As with any other line of work there are a number of requirements that you have to meet before you can be a legal nurse consultant. These requirements, in summary, are the following:
You need to be a registered nurse and hold an RN license. So if you are still an LPN you will need to do RN training before you can enter this field of nursing.
You will need to have at least 3 years of experience as an RN before you can become a legal nurse consultant.
If you meet these requirements you will do a certificate course that will take 1 -2 semesters, and that will teach you:
Legal terminology
Civil litigation
Health care management risk
Medical records review
Other pertinent information regarding legal nursing
Personality Traits
There are a number of personality traits and personal competencies that will help you on your path to becoming a legal nurse consultant:
You need organization skills
You need communication skills
You need multi-tasking skills
You need critical thinking skills
You need very good research Skills
You need very good writing skills
You must have a personality that allows you to develop a firm grasp of legal terminology and stay up-to-date in developments within your nursing specialty.
In addition to the above attention to detail will also be necessary. You cannot afford to make a mistake in health or legal matters as mistakes can lead to far-reaching and often negative results that are hard to recover from. Interpersonal skills will also be an advantage.
Educational Requirements
To become a legal nurse consultant you need to be:
A licensed, registered nurse, with
A minimum of five years' experience in any nursing specialty
You can become a registered nurse after becoming an LPN by getting an associate's degree in nursing. However most legal nurse consultants have at the very least a bachelor's degree and some prefer to practice with a master's degree or a doctorate degree as they feel that this better equips them in terms of the knowledge that they have to possess to do the job.
There are two main ways to get involved in legal proceedings as a legal nurse consultant:
You can take legal nurse consulting coursework and/or
You can obtain a legal nurse consulting certification
If you do both, you will stand a higher chance of being hired.
Licensure
In order to become a legal nurse consultant you have to obtain your licensure as an RN. The steps required to do this are:
Enter and complete an RN training program that takes in the region of two to four years. The more time you devote to this the higher your qualification will be.
Apply for licensure from your state board of nursing. When you are approved apply to write the NCLEX-RN examination. This will cost $200. There is sometimes and additional fee payable to the board.
Pass the necessary criminal, background and health tests once you have passed the RN examination.
Your license will have to be renewed periodically and you will have to show evidence that you have completed continuing education programs in order to have it renewed.
How To Become A Legal Nurse Consultant
Training, Advancement And Other Qualifications
In addition to the various education and training courses mentioned previously it is also a good idea to take a course or two in public speaking if you want to be a legal nurse consultant. This is because a legal nurse consultant is frequently called upon to give testimony in court, and in order to this job as well as possible you will need to have fairly good communication skills. In court situations you may also be required to give presentations in order t help the jury get a clearer picture of what you are saying. This, too, will be easier if you add a public speaking course to the list of qualifications that you should get in order to be the best legal nurse consultant possible. Any additional training in legal matters will also be useful.
Source An Accredited Education Program
It is essential that you look into the programs that you attend very carefully. You need to make sure that, to begin with, your RN qualification is from an accredited and recognized school. If it is not you will not be able to write your exam and you would have wasted all of that time because you need to start a fresh program that is accredited from scratch. In addition the additional legal training that you do must also be form an acceptable source. This is a very important point that you cannot afford to neglect. F you are not being trained in the correct manner you will take even longer to become a legal nurse consultant than is necessary. Your state board of nursing can help you find accredited program.
Earn Your Associate's Degree
The very lowest qualification that you need in order to be a legal nurse consultant is an associate's degree in nursing, although in most cases you will be taken far more seriously if you have a bachelor's degree, a master's degree, or a doctoral degree. The higher your degree the more chances you will have to seek employment as a legal nurse consultant as more people will want to hire you for your skills and abilities. If you can get an associate's degree in law that will also stand you in good stead, but remember that you need to make sure that you have an advanced understanding of the law specifically in terms of how it related to medical matters and situations involving the health care industry and professionals.
Obtain Your Licensure
To be certified as a legal nurse assistant you need to write the legal nurse consultant certified (LNCC) exam. In order to be eligible to write this exam you must:
Be a registered nurse with a valid license.
Have five years experience practicing as a registered nurse.
Provide evidence of 2,000 hours of legal nurse consulting experience within the past three years.
It is not necessary to have this certification in order to practice as a legal nurse consultant, but it will help you to be taken more seriously in the field. In order to find out more about this particular type of certification you should contact the American Legal Nurse Consultant Certification Board (ALNCCB). All of your questions can be answered by this board and you will find everything you need to know from them.
Online/Distance Education Programs
To become a legal nurse consultant you need to pass a specialist LNC course. These can be done online (as well as in face to face classroom situations). The courses that you will cover in an online course are the same as those that you would cover offline:
Reviewing medical records
Medical and legal research
Applying standards of care
Searching for medical and nursing issues relevant to a case
Educating attorneys and paralegals
Investigation
Trial preparation
Writing summaries
Medical malpractice
Toxic torts
Product liability
Personal injury
Wrongful death
Criminal law
Workers' compensation
How to serve as an expert witness
As long as you get clinical training as a nurse the legal side of your education can be done online.
Legal Nurse Consultant Job Outlook
Legal nurse consulting is what we could describe as a "hot" career. This is because it is one of the industries that are growing at the fastest rate. The reason for this is that we can see general growth in the medical sector as well as general growth in the legal sector that should continue for several years to come. A legal nurse consultant has the opportunity to benefit from both of these growth increases.  The salary is also high as you can set your own hourly rate which is far higher than what a nurse in any other field will be able to earn on an hourly basis (although it is important to remember that your pay will depend on the number of consulting contract jobs you are able to do at a time).
Legal Nurse Consultant Earnings
The earnings that you can make as a legal nurse consultant are one of the main reasons that people choose to specialize in this area of nursing. A legal nurse consultant is in a position to charge $125-$150 an hour. In addition you will also have a number of customers turning to you for help on the basis that they won't be able to get the same level of expert advice on the matter from anyone else at such a low price. The price may not seem low to you, but it does to the lawyers who need an expert opinion on a matter, which means that you benefit from an increase in custom. This is one of the specialties in nursing that pays the highest hourly rate.
Being a legal nurse consultant can open many doors for you. In comparison to many other nursing specialties this is one that can pay quite a lot of money, provided you always have work as a legal nurse consultant. If you work for yourself this may not always be the case because you will be on a contract basis and may not always have clients. F you work in a law firm, however, your salary may be lower, but at least it will be constant and stable. A lot of effort and work is required, as well as a large amount of knowledge, but if this interests you it is one of the best nursing specialties to enter into.