What Is An Intellectual And Developmental Disabilities Nurse?
A nurse in this field is usually also referred to as a Special Needs Nurse. These intellectual and developmental disabilities nurses, or IDDs, are usually registered nurses who help those patients with mental difficulties that prevent them from living a normal life. Some of these include mental retardation, having occurred either in birth or afterwards, autism, Asperger's Syndrome and many others. In these cases, the nurses will work in hospitals or in the patients' homes or schools to help them grow and learn.
Some of their duties may include:
Physical care for patients with mental disorders including looking after their basic needs such as bating and eating as well as their mental needs including education.
Supporting the families of patients who suffer with developmental disabilities so that they can better help the patient.
Helping the patients learn language skills and communicate effectively so that they can fit into society.
Encouraging patients to be independent so that they do not have to rely on the help of others.
The disorders that these individuals generally experiences are both chronic and permanent and they can have a serious impact on their ability to survive and to fit in with others. Therefore, a disabilities nurse in this field will need to help them cope and learn how to improve their own quality of life.
Many individuals who have these disabilities will also experience behavioral and physical problems that can affect them even more severely in conjunction with the intellectual disabilities. This makes the job of the nurse even more difficulty as they will have to cater to these problems and may need to be the disciplinarian to the person they deal with.
Intellectual And Developmental Disabilities Nurse Requirements
An intellectual and developmental disabilities nurse is more than just a healthcare provider. Given the nature of the problems that these children and adults suffer from, they will need to be a friend too. This means that the most important character trait that they can portray is compassion. For many of the patients you may have to attend to, the world has shunned them and they are seen as social pariahs. As such, you will need to be a friend.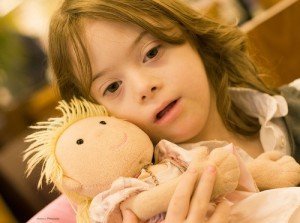 If you consider how an autistic person communicates, this will make a great deal of sense. They are frustrated by their lack of being able to connect to others, and others will see them as outside of the norm. The nurse in this case needs to be a middleman for these patients. Therefore, there is a degree of intuition that this type of nurse has to have, since many patients will not be able to communicate and will be helpless. The nurse will have to try and anticipate what they need and help them get it.
To become a nurse in this field, you will need to have your registered nurse or RN qualification, which you can then use to achieve your certificate in development disabilities nursing or CDDN. You must have completed at least two years of full time clinic work within this field to practice though and will need to pass the NCLEX exam. Each nurse will also need to keep his or her license active, which means retaking the exam every two years.
How To Become An Intellectual And Developmental Disabilities Nurse
If you plan to become an intellectual and developmental disabilities nurse, you will need to have your RN license from a registered institution, and will need to be certified with the Developmental Disabilities Nursing Association. Here are ways of obtaining additional education for those who want to get better salaries, but these are course that are not always easy to find. Those who wish to attend them may have to pay their own fees.
When you are considering which school to attend, you will need to consider their program that they offer as well as how much your tuition will cost. Finding a good program that teaches you how to deal with those who have developmental disabilities needs to have good lecturers or teachers. This is because being active in this field requires more than just theoretical education, but also practical application of your knowledge.
You will also need to consider how they can help you find a position once you have graduated, as graduates find it difficult to find jobs.
Online And Distance Learning
For those nurses who are already working in hospitals and schools, learning the intricacies of developmental disabilities nursing is more easily done by distance education or online. There are many online programs that allow nurses to gain this skill but even in this case you will need to get real experience in a clinic.
When considering a distance-learning program, you need to check its credentials and the accreditation of the college. This is so that if you choose to practice in this field, you will have an accreditation that can be validated, and that provides you with the best experience you can get.
Job outlook
A person working as a nurse in this industry will usually work in a private business, a school, a hospital or even in a patient's home. They need to go wherever the job takes them, which is why so many of them choose to work through an agent rather than on a job-to-job basis. The agency will arrange jobs for them, either in the short term or the long term.
There is a lot of need for nurses in this field, especially in schools, since there are so many children in mainstream educational institutes who need the special care and attention that a nurse can provide. In some cases, the problems that these children experience are not very severe and so they deserve the chance to be integrated into the mainstream, but are often not given the opportunity to do so.
As a nurse, part of your job will be to help those children who have serious and mild difficulties help themselves. In some cases, this will mean teaching them the basics of self care, or of social interaction.
Earnings
A nurse in this field can potentially earn from $50 000 to $60 000 a year, depending on their degree and on the amount of experience they have. This amount is also dependent on the area and state in which they live, since some states have a higher need for nurses who can assist those with developmental disabilities. Some employers will provide their nursing staff with travel reimbursement, especially if they have to go between the patient's school and home.
However, the real benefits of working in this field cannot be found in monetary gain. The reward that comes with this job is in helping those who cannot help themselves. For each developmental step a patient with Down's syndrome or any other developmental issue takes, there is a positive change in their life, and this is because of the nurse. With their patience and compassion, they help those who would not otherwise be able to live normal lives, fit into society and become independent.
Intellectual and developmental disabilities nurses play an important role in society and in their own communities. By helping those who are not able to be fully integrated into society, they allow them the chance to feel normal and to become more independent. This is an important service to provide and though the salary may not be as high as some of the other fields of nursing, the rewards are still plentiful. Being able to help people and see them through their developmental progress is a way of contributing to society.
Sadly, there are not many who will engage in this field because it can be so difficult. For many, the thought of trying to communicate with someone who is autistic or of dealing with those with other developmental disorders is too daunting and they prefer to not even try. However, what most nurses find is that they build a very special bond with the children and adults that they assist and this is a reward in itself.
If you are considering pursuing this field, it may be a good idea to spend some time in an institute that deals with these individuals so that you can prepare for what you will experience in this job. It is also a good idea to sit in on classes in special developmental schools so that you can gauge how those with intellectual and social problems function, and thus analyze how you can help them.
This is a very rewarding career choice, but it will not necessarily be the easiest to pursue. For those who have the strength of character and feel that they have been called to this field, this is a great career choice with many positive parts to it. And with a lot of hard work and some time to develop your skills, your career as an intellectual and developmental disabilities nurse will flourish.