About
The Hospice and Palliative Nurses Association is an association that aims to protect the interest of those nurses actively involved in palliative care and hospice settings. By advocating for their rights, representing their views at a national level, and providing them with the educational opportunities that they need to make the most of their careers, the association is an essential part of any successful hospice nurse's career path. The aims of the organization are adequately summed up in its mission statement.
Mission:
"Leading the way to promote excellence in the provision of palliative nursing care through leadership development, education, and the support of research in the field"
Membership Benefits
There are usually a number of benefits to belonging to a specific nursing organization such as the Hospice and Palliative Nurses Association. The main benefits are as follows:
Members of HPNA will be represented in the national arena in health care reform. The organization specifically advocates for the interests and rights of its members and ensures that these interests are met.
Through the organization you will have access to nurses who are considered to be experts in that particular field of nursing.
You will also have access to the Journal of Hospice and Palliative Nursing (JHPN). This provides you with:

CE credit offerings
8 issues per year

You will also receive an online subscription to the Journal of Palliative Medicine (JPM) as a second official monthly HPNA journal
If you would like to access the archives of either of the above mentioned archives, you will be able to easily do so online, provided you are in fact a member of the association
One of the key advantages to membership is that you will receive significant discounts on web-based E-Learning continuing education
In order to maintain your professional portfolio you will be provided with free online CE-tracking
More discounts will be provided to members in terms of educational products and services for the full nursing team offered by the organization
You will receive frequent updates on association activities through the HPNA eNewsletters sent twice per month
One of the real savings that you will receive is on the NBCHPN® certification exam as members are eligible for significant discounts in this regard
You will be able to make use of the valuable information in the HPNA Nursing Assistant Newsletter as the Nursing Assistant member publication with access online to archived issues
Networking is well known as one of the best methods for advancing your career, and through the association the following network opportunities are made available:

Annual HPNA Membership Meeting conducted during the Annual Assembly or during the HPNA Clinical Practice Forum
Local HPNA Chapter meetings and activities
HPNA Standing Association Committee membership
Three Special Interest Groups for specific areas of interest
Service on the national HPNA Board of Directors or a National Office project
The "Members Only" section of our website includes: Chapter Central, Cultural Diversity Resources, sample Plans of Care, Member Search, access to current and archived issues of JHPN and JPM, HPNA Nursing Assistant Newsletter archives, and HPNA E-Newsletter archives
Is This The Career For You?
Before joining the association you have to be a hospice or palliative care nurse. Before you embark on such a career you first need to determine if it is right for you. The best ways to find out if you are the right person for the job and if the job is right for you is to do some of your own research. Begin by talking to several hospices and palliative care teams and units in your area about a variety of different topics that are related to the field, such as what the job requirements for this particular profession, what the exact job description is, what plans exist for your for orientation and mentoring, what opportunities there are for professional growth and development within that particular organization, and what the requirements for certification in your state may be. In addition you should talk with several nurses in the specialty and consider being a hospice or palliative care volunteer first to gain experience as well as to see if the profession suits you.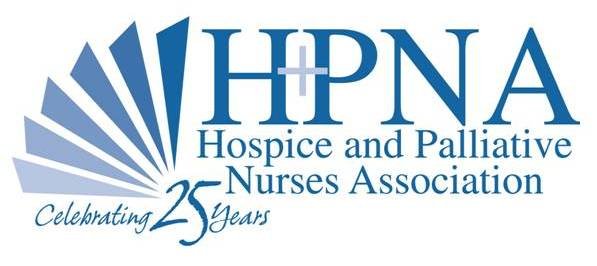 In order to be a successful nurse in this industry you will find that most services require RN's to have at least one year of acute care experience. In addition you will need excellent assessment skills as the interdisciplinary team depends on your assessment skills when making decisions for the plan of care. Last, but not least, you will need to be able to communicate clearly and concisely because the entire interdisciplinary team, patient, and family will need information provided accurately and succinctly. Palliative care should be a part of all care given to patients with life-limiting illnesses, whether it is integrated into routine care or part of a structured program. The structure of palliative care programs varies greatly based on the setting in which it is delivered. No matter the setting, palliative usually involves a team similar to hospice care.
Aims Of The Hospice And Palliative Nurses Association
According to the Hospice and Palliative Nurses Association's website, the following are the aims of the organization:
Assisting members of the nursing team with ensuring quality nursing care delivery
Assisting members of the nursing team with managing complex symptoms along with grief and bereavement
Assisting members of the nursing team with having the difficult conversations
Assisting members of the nursing team with educating healthcare providers and family about the hospice or palliative care philosophy
Assisting members of the nursing team with influencing palliative nursing through leadership and research
What is especially important about this association's approach is the fact that it uses evidence-based tools for assisting its members in achieving the above mentioned aims. Established in 1986, the Hospice and Palliative Nurses Association is the nation's largest and oldest professional nursing organization dedicated to promoting excellence in hospice and palliative nursing care.
The association also provides evidence-based educational resources to help its members with:
Ensuring quality nursing care delivery through competency
Managing complex symptoms along with grief and bereavement
Supporting one another through Special Interest Groups (SIGs) and local chapters
Nurturing future leaders through networking and mentoring
Having the difficult conversations based on trust
Educating healthcare providers and family about the hospice or palliative care philosophy
Influencing practice through research
Students of hospice and palliative care are also not neglected by the association which evidence-based educational resources to help them:
Ensure quality nursing care delivery through Best Practices
Manage complex symptoms along with grief and bereavement
Support one another through networking on our Special Interest Groups (SIGs) or through our local Chapters
Develop your professional and/or leadership skills through our APN mentoring program
Have the difficult conversations
Educate healthcare providers and family about the hospice or palliative care philosophy
Further the specialty through research
Starting Your Own Chapter
There are a number of chapters that fall under the umbrella of the Hospice and Palliative Nurses Association. Information about these many chapters can be found here. If you would like to start your own chapter, there are a few basic steps that you can follow:
Firstly you need to establish a steering committee, which is a group of 3-7 interested HPNA voting (RN or Senior RN) members who are willing to commit to the development of a provisional group. Then, in order to generate interest in your chapter, you need to compile a mailing list of potential members. You also need to appoint steering committee officers who will form the leadership group in the chapter. The four members you must elect are a President, a Vice President or President-Elect, a Secretary, and a Treasurer. Lastly you hold a planning meeting. More information about what it takes to set up your own chapter can be found at this link.
As one of the more organized and involved nursing organizations available, hospice and palliative nurses are in a very fortunate position indeed to have the chance of belonging to the Hospice and Palliative Nurses Association. For success in any subfield of the industry you will often find that it is necessary to join a professional group. This shows potential employers that you are dedicated to the profession and that your skill set is at a high level of expertise. In some cases certain employers may even state that they will only consider candidates with membership at an organization such as this one.
If you would like to find about more about this nursing organization, please use the contact information supplied below, or, alternatively, fill out the "Contact Us" form that can be found on the organization's website at.
Hospice and Palliative Nurses Association
Mailing address:
HPNA
One Penn Center West
Suite 229
Pittsburgh, PA 15276-0100
Email address: hpna@hpna.org
Phone: 412-787-9301
Fax: 412-787-9305