What Is A Holistic Nurse?
In the field of holistic nursing, a practitioner will help with the healing of the whole person, which includes not just the physical but also the mental and emotional aspects of the person. In holistic nursing, emotion and spirit are vital as these nurses believe that a person's health and wellness is not only dependent on what happens on a physical level.
Those who graduate and practice holistic nursing will usually do so in hospitals, clinics or alternative health centers. Some may even progress their careers and become life coaches, so that they can help people get through emotional problems and trauma in their lives.
Holistic nursing is not about health. Instead it is promoted as an attitude to living and this makes sense when you consider what the word holistic really means. The word refers to the whole and this is exactly what holistic nursing is focused on. A holistic nurse will help people heal their bodies, their souls, their minds and their emotions on a variety of levels. Sometimes, a patient may be suffering from an ailment that is caused or aggravated by a mental or emotional state. For example, many people who suffer from tension headaches or irritable bowel syndrome find that it is aggravated by excess stress.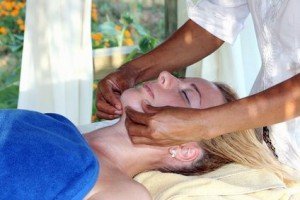 Becoming a holistic nurse is not a career that is right for everyone. In fact, many may find that they cannot keep up with it because it demands complete commitment from those practicing it. This means a holistic nurse will have to practice the theories of holistic medicine themselves in order to give their patients the best treatment.
Holistic nursing is a relatively new field and was actually only recognized by the American nurses' association in 2006. As such, it is sometimes still regarded as inconsequential, with many medical care specialists claiming that it has no validity in the field of medicine. However, as those who have tried holistic therapy will testify, there is some truth to the theories behind holistic medicine and just because many do not understand enough about it, does not make it incorrect.
Holistic Nursing Requirements
As a holistic nurse you will need to be invested in the whole health of the patient and this means studying for many years to ensure you understand what the word holistic means. In terms of character traits, a holistic nurse needs to be good with people and in tune with the energies of the body. Because the two are closely connected in this field and have to be used in conjunction, being empathetic and knowledgeable is a winning combination.
In the practice in general, nurses will need to complete a variety of science courses, as well as health and nursing practice programs. In holistic nursing, the student will have to take additional courses, such as massage therapy, working with different energies and even courses in compassion.
A nurse in this field will have to have a diploma or degree in nursing and at least 50 hours of holistic nursing continuing education and at least a year practicing as a holistic nurse. They will also have to have a vested interest in holistic healing, which in many cases may mean they will need to be interested in yoga or meditation and other techniques to heal the mind and body in conjunction. You may see the need to do a yoga or other holistic course alongside your holistic nursing program.
How To Become A Holistic Nurse
To become a holistic nurse you will need to be board certified and this means holding a holistic nursing qualification, either a Board Certified Holistic Nurse, Advanced Holistic Nurse or even Holistic Baccalaureate nurse. Once you have completed your qualification you can advance to a career in holistic medicine through courses run by holistic institutes.
In many cases, holistic nurses also need to do courses that calm the body and mind such as yoga or meditation. Having these skills means they have an alternate of helping their patients and can engage with them on levels other than physical. Often, a nurse who engages in holistic healing will also be involved in reiki and other alternative therapies, since these are all geared towards relaxing the body by calming the mind.
When applying to a holistic nursing school, you will need to find out a lot about them. This involves asking questions such as:
Whether they are an accredited institution and can offer you a recognized certificate in your field.
Whether they can assist you with finding a job once you graduate, or whether they have an onsite learning institution at which you can practice your new skills.
Who teaches the courses and what their qualifications are.
Having the answers to these questions will help you be better prepared for what a holistic nursing course can offer, and this means that you will actually be better prepared for your career.
Online/Distance Education Programs
If you would like to pursue this as a career option it is quite easy to do so online or via distance learning, since so much of becoming a holistic nurse is about understanding why people react the way they do in certain situations and how this can impact their health. Many universities will be able to offer holistic healing courses as part of their curriculum and those who look for them will probably find them much cheaper than in a college near them.
Job Outlook
The job outlook for holistic nursing is good, but this is a field that is rapidly growing. As more and more people are worried about their health and about the effects of certain medicines and other chemicals on their bodies, they are looking to holistic professionals who can help them find alternative ways of affecting change in their lives.
If you are looking for a job in this field, you may feel more comfortable working in an alternative healthcare center than in a hospital, though there is definitely a place for holistic healers in formal institutions. The amount of jobs available does differ from state to state and if you are looking for a job, you may sometimes have to move out of your own state to find it.
Earnings
The salary for a holistic nurse is usually about $41 000 for those who have already qualified as an LPN or up to $66 000 for those who have qualified as an RN. The earnings differ based on years of experience and on the holistic nurse's education. In many cases, additional income can also be earned if the holistic nurse has skills that they can teach privately, such as meditation or if they can perform healing techniques such as acupressure.
For a nurse to practice in the field of holistic healing is still relatively new and many nurses may not even know that they have the option to do this. Within the medical profession there is a lot of scorn for those who practice holistic medicine, but there can be no doubt that it does a lot of good; whether this is because it really does help, or because of its psychosomatic effects on people, is as yet unknown.
One thing that is for sure is that this is a very interesting field in which to practice. It allows for a way of seeing medicine that is not according to the norm and that allows you to think creatively to treat patients. It is also a field of medicine that is as yet not fully explored and as such, there is a need for research in this field. For nurses in this field there is also a need to do a lot of research themselves and this could lead to publishing papers and a lot of recognition.
If you already have an interest in holistic medicine and its effects on the human body, you may be interested to know that there is a lot of validity currently being given to workers in this field and to the work being done. As such, for nurses, this means that there is a lot of potential for their career paths in the future and for helping those with chronic problems who are not finding relief in traditional methods of healing.
This type of healing is safe and it can be effective. Many people all over the world have found benefits in holistic healing and have seen a change in their bodies. Whether it is working with those who have chronic diseases that are life threatening such as cancer and HIV/Aids or working on those who simply want to feel better, this is a field that is sure to grow in popularity in years to come. For the moment though, becoming a holistic nurse is not a difficult path to follow and it has many rewards both for the patients and for the nurse involved in the healing. This is a form of therapy that has the potential to help many people who have not been assisted by traditional medicine.