What Is An HIV/Aids Nurse?
In the last 20 or 30 years, the prevalence of HIV/Aids has forced medical healthcare professional to research and learn about its nature, but besides the medical side of HIV/Aids, there is an emotional side. An HIV/Aids nurse needs to have the medical knowledge to help their patients and the emotional strength to assist them through what is a life threatening disease. They provide nursing care for those with Aids, which essentially means helping them with medications and therapies and helping them during the course of the rest of their lives, both physically and emotionally.
An HIV/Aids nurse will also have to educate people about what the disease is and how to prevent it. They will speak to communities and schools and even to individuals to help them understand the severity of the disease and how easy it is to prevent. They will often also talk about the stigmas attached to the disease and how these are handled in a community. Their biggest job by far is helping those who have contracted the disease by offering them help and support.
An Aids nurse will sometimes work in a hospital, but it is more likely that they work in clinics and community centers helping people understand the disease, prevent it and control it when they have contracted it. Because there is still such a large social stigma surrounding the disease, a nurse's work in this field is both vital and may be difficult.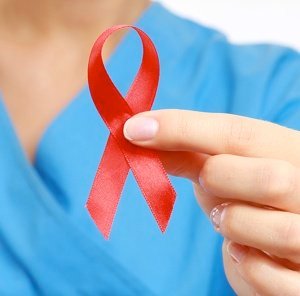 If you consider that about a million people in the US are living with HIV/Aids and about 40 million in the world are struggling with the disease, you will quickly realize how important it is that nurses in this field train and begin to practice. This is a field that will take a lot from you, and you will see things that are difficult and that may leave you feeling disgusted, but the state of the world is such that people who can practice in this field are necessary.
As a nurse, you will have to support patients after their diagnosis too, which means helping them understand nutrition and exercise after their diagnosis and helping them slow down the progression of the disease. It also implies helping patients with their medication, and thus helping them stay alive longer.
Requirements
Because you will be dealing with people and a very difficult disease on a daily basis, you will need to have some if not all of the following character traits:
Empathetic – a nurse in this field has to be empathetic. You will have to try and imagine what the patient is going through and help them get through it. HIV/Aids is no longer a death sentence and it is vital as a nurse that you help them understand this and how they could live a healthy life if they take care of themselves.
Informed – one of the most important things lacking in this field is education. Too many people do not understand the extent of the disease and how it can affect their lives, so the nurse needs to be able to inform them and help them see the realities of the disease.
Objective – one of the most important things for the health of the nurse and his or her patients is that they must remain objective at all times. You will likely hear cases where the patient was infected against their will, such as in the case of rape victims, or you may face those who are unwilling to accept the realities of the disease. In these cases, it is vital that you are not judgmental and that you do not make the person feel any discomfort. One of the nurse's foremost duties is to the patient's peace of mind.
To become an HIV/Aids nurse, you will need to have a BSN, LPN or RN qualification. There are many ways to specialize in this field. Those who wish to be in this field must have passed their NCLEX exams and have some experience working in the field.
How To Become An HIV/Aids Nurse
To become an HIV/Aids nurse you will need to have passed you board exams. There is a registry for nurses in this field that you can also become attached to and you will have to decide on a specialty field. A certification in this field usually takes about four years and you will need to have your application approved by the state board.
Because of the nature of this field, there is also a need for psychological training, as you will be helping families cope with the HIV/Aids diagnosis too. You may have to make an application to the Association of Nurses in AIDS Care to find out more about working with patients suffering from this disease.
You will also need to have had two years of experience in the field, that is, in practice in clinics, in education or research or in any other HIV/Aids related field to work as a nurse in HIV/Aids.
Many colleges offer programs specializing in HIV/aids but a lot of what you learn will be on the job and you will probably find that there are some things that your books and classes simply don't cover.
Online/Distance Education Programs
There is a possibility for nurses to earn their qualifications online or via distance learning, but this can limit their experience. If a nurse is already working in this field, then it makes sense to pursue this qualification online since they will very likely just not have the time to attend formal lectures.
A good school will be accredited and will be able to offer a distance learning or online learning program that focuses on HIV/Aids and its implications for nurses.
Job Outlook
If you are looking for a job in this field, you may be pleased to learn that there are many. In fact, experts predict a growth of jobs in this field by about 22% and this means more money earned too. Each state will have its own requirements in this field and in some cases you may be allocated to work in a hospital, a clinic or even a prison. For those who wish to gain real life experience quickly, they should consider going to a country that is rife with the disease, such as many in Africa.
Because this disease is a worldwide pandemic, there is a need for those individuals who can travel and are willing to help with treating the disease in impoverished countries. In these, you will see individuals affected by war and starvation and children who have had the virus passed to them from their mothers' wombs. This can be heart-breaking but it does give you real life experience of what the disease is about and its implications.
Earnings
An HIV/Aids nurse will earn about $51 000 depending on their certifications and experience, though this amount is also dependent on where they work. Aids is a worldwide problem and this means you will be able to work just about anywhere in the world.
Becoming a nurse working in HIV/Aids is a decision not to be taken lightly. You will see a lot pain, a lot of suffering and in many cases, the slow and eventual degradation of the human body. But it doesn't have to be this way. Part of your duties will involve helping people and helping communities' understand that HIV/Aids is not a death sentence and those who have it are not pariahs. It is nurses that are making a big difference to the way people view the disease and how they interpret it in terms of their own experience.
Being a nurse in this field can be a very positive thing, especially since you are helping people prolong their lives through effective courses of medication, through proper diet and exercise and through their own will. You are also playing an important part in preventing the spread of the disease by educating people and helping them prevent the disease's transfer from one person to the next. People know some of the basics about the disease but there is so much that is still unknown and this is why nurses have to be good not just with people, but also with analyzing information.
As a nurse, you will be able to choose whether you want to work in patient care or in research. In some cases, you will work in both. One thing that is certain in this field is that nurses make a valuable contribution and without them, the spread of the disease and the lives of those who have it would be much worse. This is a very valuable and rewarding field to work in and despite the difficult emotional weight it may put on you, the work you will do in this field is noble. HIV/Aids nurses are very much in demand and if you decide to pursue this field of study and work, know that your contribution to your community and to the world will be great.