There is no quick and easy way to pass the NCLEX-PN examination. You will have to put some effort and work into regardless of what methods you use to get through the exam. However one very good method of preparing for the NCLEX-PN examination that has shown to be effective for a large number of different students involves using a study guide such as the HESI Comprehensive Review for the NCLEX-PN® Examination. A study guide such as this one will prepare you for the exam in a number of different ways. It will give you an idea of the format of the test and get you used to answering the questions in the style that is expected. It will also, of course, prepare you for the actual content of the test by reviewing the important aspects of your coursework. And it will improve your confidence on the test dramatically.
Book Description
The HESI Comprehensive Review for the NCLEX-PN® Examination, 3rd edition study guide is an excellent resource if you wish to prepare for the NCLEX-PN examination. This book provides an excellent study program that will, firstly, prepare you for the HESI exit examination as well as for the actual NCLEX-PN examination that all prospective LPNs must write. There are a number of features that make this book a good option:
HESI Hint boxes
Critical thinking study questions
Detailed rationales
Pharmacology tables
Chapters organized by clinical area
A consistent chapter format
A companion CD
Updated content
Increased emphasis on pharmacology
The HESI Hint boxes may perhaps be the most important feature of the book. These boxes specifically exist to give you some essential clues about what topics and questions are most likely to be covered on the NCLEX-PN examination. The content outlined in these boxes should be studied carefully. The critical thinking questions exist to help you get a good grasp on the work and come with comprehensive answer guides which also help you learn the work. The book is also extremely helpful in that it not only explains why correct answers are correct; it also explains why the other options are wrong. This will make it easier for you to identify both right and wrong answers on the examination.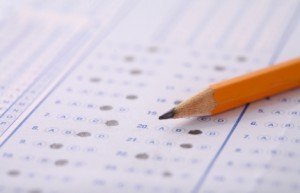 There is an increased focus on pharmacology in the NCLEX-PN examination. Consequently the pharmacology tables included in this book will make studying this complex information substantially easier as it summarizes all of the important information that you need to know into one, easy to understand and follow table format. The chapters in the books are well organized in such a way that you can easily get t the chapter and topic that you are most interested in focusing on. Remember the exam is divided into clear categories. So is this book. If you have a weakness in one area this book makes it easy to focus on that area. The chapters are also laid out consistently. In other words, each chapter follows the same format. This will help you learn things more quickly. The book comes with a CD. This CD contains hundreds of questions that mimic the questions asked in the NCLEX-PN examination and are therefore a great source of practice for the examination.
Reviews
"This book does a great job reviewing the strong points of nursing! Great study guide! The practice tests really help and have some of the same questions seen on the actual HESI (I took about 3 HESI tests so far)". Amazon.com Consumer Review 
One of the main things the reviewers like to praise regarding this book is that it is broken down very nearly into the various different topics that you need to study for the exam. The main reason why this is a good thing is that it makes the studying process so much more streamlined and easy to use.
Another popular comment is that the book provides very good explanations as to why an answer s either correct or incorrect. It is far easier to learn a concept if you have a good understanding of why the facts are as they are. This makes it one of the better study guides.
On Amazon.com the book has not received anything below four stars, although it must be kept in mind that this is made up of only three reviews on the book so far. In general there are not a lot of reviews about this book which could either mean that it is not very popular, or that it is very new to the market and perhaps not a lot of nurses are aware that it exists. It may be better to go with a more well known option in order to be sure that you are not wasting your money.
This book cots $45.86 and is therefore one of the more expensive options that you have. However it is also one of the more comprehensive and reliable study guides for the NCLEX-PN exam, and remember it is also preparing you for the HESI test. As study guides go, there are far worse ones to spend your money on. In addition it is interesting to note that you, as a student, can most likely receive a discount on the book when you purchase it, whether you buy it online or whether you purchase it from a book store in your area.
The reviews on this book are by and large very positive. If you work hard and follow the advice and structure of this guide you will most probably do a great job on the test. Just remember that there are a number of different study guide options out there. You may for example prefer to get a study guide that comes with a guarantee that you will pass (and which is also, unfortunately, more expensive). However the HESI Comprehensive Review for the NCLEX-PN® Examination will be more than enough to get you through the exam if you are willing to put in the work that is required.