Before we actually get down to discussing direct entry midwifery training let us briefly discuss the profession of midwifery. Midwives are individuals that undergo training in order to provide support and care to women throughout their pregnancy and through the post-partum period. There are two main types of midwife in the United States, licensed midwives and direct-entry midwives.
Licensed Midwives versus Direct-entry Midwives
Whilst direct entry midwifery training and licensure requirements are different to that of certified midwifery, the work is basically the same for both. The meaning of "midwife" is "with woman" and that is exactly what a midwife does; they provide care for women during pregnancy, labor and delivery, and in post-partum. They also provide women with family planning and gynecological care throughout their lives. The title of midwife can be bestowed on both men and women.
Licensed midwives are licensed in individual states and being licensed in one state does not necessarily mean that license is valid in another state as each state's education and training requirements for licensing is different.
Certified Nurse-Midwives(CNM)
CNMs are registered nurses who have additional training and education in midwifery, and are licensed by the American Midwifery Certification Board. CNMs are skilled primary care providers who can prescribe medication for their clients, can consult with a physician if required and have access to hospital diagnostics. CNMs are licensed in all 50 states and in the District of Columbia.
Certified Professional Midwives(CPM) – CPMs are midwives who have done their training in several core areas and practiced clinical skills under the supervision of a licensed midwife. Once they have done that they need to pass a licensing exam and apply for licensure, which must be renewed every 3 years.
Certified Midwives(CM) – CMs are midwives that have passed the same certification examination as CNMs but have no nursing background. CMs may be direct-entry midwives who have taken the necessary steps to obtain certification and/or licensure in the state in which they practice.
Direct-Entry Midwives (DEM)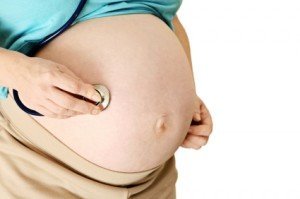 DEMs are independent practitioners who did direct entry midwifery training in the form of apprenticeship, a midwifery school, self-study, or a college- or university-based program separate from the discipline of nursing. DEMs can get certified in a variety of ways, should they so choose. Direct-entry Midwives are also called Lay Midwives or Empirical Midwives and most of them run their own practices independent of institutions. Some states do not require Direct-entry Midwives to be licensed, which may be why many of them do not bother to get licensure even though they may have years of education and experience. Many of them are community-based and serve only a small section of the local population.
Midwifery care in the U.S. is regulated at state level. Midwives, as explained above, are categorized according to their level of education and credentials, but most midwives still follow the midwives model of care as opposed to the medical model of care. Many states in the U.S. do not legally allow direct-entry midwives to attend to births, despite alternative certification. In order to check the legality status in various states you can refer to the Midwives Alliance of North America's State Chart.
Direct Entry Midwifery Training
Apart from a few exceptions, direct entry midwifery training is not a university-based training, and does not lead to a traditional degree such as an Associates, Bachelors, or Masters degree. The only university-based direct-entry midwifery program leading to a traditional degree is the one at Bastyr University in Seattle. The National College of Midwifery in Santa Fe, New Mexico also offers Associates, Bachelors, Masters and Doctoral degrees in Midwifery via distance-learning.
Direct-Entry Midwifery Education is by and large a combination of academic distance learning and supervised clinical training or apprenticeships. Students in these programs usually receive their training from midwife-preceptors in hospital settings in their own communities or in the preceptor's community.
If you are considering practicing in California please note that California does not accept midwives that have been trained via apprenticeships. All students must be enrolled in a California Medical Board approved midwifery school.
Entry Requirements
The minimum academic requirement to gain entry into direct entry midwifery training is a high school diploma.
Midwives need to have very specific personal qualities, though, and these include:
A passion for natural birth
A healthy lifestyle
A strong constitution/not squeamish
A supportive partner and/or family
Being tolerant of different lifestyles, values, beliefs, and cultures
Being able to perform delegated tasks
Being able to delegate effectively
Being able to handle stressful situations well
Being self-confident, independent, and a self-directed learner
Being able to maintain confidentiality
Confidence
Having effective communication and interpersonal skills
Having good reading and comprehension skills
Good hands-on skills
High ethical standards
Physical and emotional stamina
Self motivation and resourcefulness
There are a few institutions that provide direct entry midwifery education via local workshop options and online courses, and these may bear looking into. Some of the direct entry midwifery training programs may require college courses in physiology and anatomy but science requirements are generally not that rigorous in midwifery programs.
Obtaining the requisite experience for certification and licensure can either be done by training under the supervision of midwife instructors for between 3 months and 12 months or by enrolling in an educational program which is generally 3 years in length. Some of these courses require an additional 1 to 2 years of study, depending on the level of study.
Womancraft Direct Entry Midwifery Training
Womancraft Midwifery Education provides a 1-year direct entry midwifery training program which they offer both in a local workshop option and in a distance education format. The programs are holistic in nature and designed to provide a strong foundation with a philosophy of care with in-depth clinical research, academic knowledge, and technical and experiential hands-on skills.
WomanCraft direct entry midwifery training programs provide a strong academic foundation for individuals looking to become traditional homebirth midwives, but do not provide or guarantee apprenticeships. This means that you will need to seek out a midwife in your community under which you can complete and apprenticeship.
Both the local and online versions follow core competencies as per the Midwives Alliance of North America, and use the Moodle online learning platform and WIZIQ tools in order to provide an easy-to-use and interactive learning environment.
The program objectives are to:
Provide a holistic, interactive, nourishing learning environment for the teaching of holistic midwifery including midwifery art, academic, technical and clinical knowledge.
Preserve age-old traditions of mother to mother and woman to woman passing on of knowledge, and the apprenticeship model of training.
Provide training that is affordable, has structure and can be done by women of nay financial status, family status and cultural ethnicity.
Students can elect to work towards acquiring national certification as Certified Professional Midwives via the National Registry of Midwives, but would need to complete an apprenticeship, additional clinical hours, and possibly some other requirements for the PEP process. More information can be found on the NARM Website.
 Birthingway Direct Entry Midwifery Training
Birthingway College of Midwifery is a non-profit MEAC accredited school that offers direct entry midwifery training in Portland, Oregon. They offer a 3-year midwifery certificate, and students can transfer in an additional year of general education to earn a Bachelor of Science in Midwifery (BSM) degree.
Birthingway uses a woman-centered and individualized model that they refer to as the Biodynamic model, in which childbirth is a natural and necessary part of human life and "intimately connected with what it is to be human."
Their programs are:
Self-paced, flexible, apprenticeship-based
Adaptable to the needs of the individual student or preceptor
Designed so that students can study in their own communities or create study-plans that allow them to travel
Comprehensive in both the academic and clinical segments
A solid preparation for state licensure and/or national certification
Once you have completed all the direct entry midwifery training that Birthingway offers, you will have sufficient clinical and classroom knowledge to meet requirements for the NARM professional certification.
Accreditation
Midwives are accredited by the Midwifery Education Accreditation Council, whose mission it is to "promote excellence in education for midwives through accreditation." MEAC has developed standards and criteria, which reflect the nationally recognized core competencies and guiding principles, set by the Midwives Alliance of North America, for education in out-of-hospital midwifery care. MEAC is a U.S. Department of Education- approved federally recognized accrediting agency.  Accreditation is a quality-improvement process and it assures students that the programs they take will make them eligible for NARM certification. Institutions that wish to participate in federally-funded financial aid programs must be accredited.
The above-mentioned programs are just two examples of direct entry midwifery training programs that are available, but if you do some research on the Internet you should be able to find programs in your area that will suit you.