What Is A Diabetes Management Nurse?
In a hospital, a diabetes management nurse is the one who will help a patient who is a diabetic manage the complications that may arise from their disease. They will also help the families of those with diabetes help their loved ones and will assist the patient with learning about self-management. This includes giving them tips on diet and exercise and teaching them how to properly administer their own medicine and monitor their insulin.
A diabetes management nurse will have to:
Help those patients diagnosed with diabetes cope with the complications associated with the disease.
Work with others in the healthcare industry to promote the health of diabetics.
Administer blood sugar tests and teach patients how to monitor their own insulin.
Help patient's families to deal with the disease and the problems that may form a part of it.
Give advice for post hospital diabetes care including diet and exercise tips.
Administer medications and injections where necessary.
Screening for complications associated with the disease.
A diabetes nurse usually works in a hospital or clinic environment where they can help outpatients deal with the responsibility of diabetes.
Diabetes Management Nurse Requirements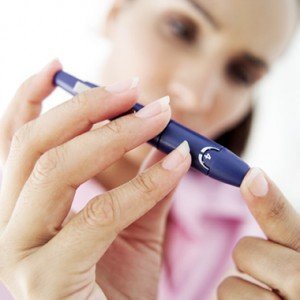 Becoming a Diabetes Management Nurse requires nurses to have an LPN qualification but there are certain soft skills you will need to. For one, you will need to be both patient and have excellent people skills, so that you can help people through what is a very difficult diagnosis. You also need to be optimistic, since many patients will pick up their cues on how to react to the disease from you. A diabetes nurse needs to know what advancements are happening in the field and how to apply them to their work.
When you decide to start your career as a diabetes nurse, you will need to have a certain level of education. This involves studying for at least a year to get your LPN qualification or for two to three years to become an RN, which is advisable since the salaries are higher. You will also need to complete a certain amount of clinic hours, usually about 2 000, and this is done over the course of a year. Those who wish to specialize in this field need to have done some work in diabetes or in chronic illness management. Because you will be the central point of contact for patients, you will also need to have excellent interpersonal skills and a passion for patient care.
Part of the education in becoming a diabetes nurse is learning about the human body and how it is affected by certain foods and environmental factors. Thus you will need to know how to manage patients pre-diabetes, when diagnosed with diabetes and after the diagnosis.
When patients are diagnosed with diabetes, one of their most pertinent questions may be why they have contracted the disease. Sometimes, the disease is contracted because of genetics, but one of most prevalent causes of it is poor diet. Thus, you need to help patients understand what part of their lifestyle cause the diabetes and how they can prevent it from getting worse.
When diagnosed with the disease, you will need to help patients understand what it is and what implication the diagnosis will have for their lives from that point on. Managing the disease is the most important part of this education, since it can stop them from getting worse and could even help them curb the risk of losing a limb, losing their eyesight or dying.
How To Become A Diabetes Management Nurse
To become a diabetes management nurse, you will have to go through a formal course, though other courses may be required too. Because a nurse in this field needs to be an expert, it is vital that he or she has the right training, and this includes studying the pathology and physiology surrounding issues of sugar management and diabetes. They will also have to learn how to deal with chronic complications of the disease and acute complications too, which may occur unexpectedly. A nurse will also have to teach their patient about the oral and injectable medications that they will need to take and how to manage this process. Part of that management process is good nutrition and exercise, so a nurse could potentially need to go on nutrition and healthy lifestyle courses.
Some of the more specialized courses that a diabetes nurse can attend include:
Primary care – in this course, the nurse will learn not only how diabetes works and the basis of care, but also how they can effectively teach their patients to take care of themselves and avoid or manage the complications associated with the disease. This applies not just to those who already have diabetes, but also those who are pre-diabetic and need help reducing their risk of getting diabetes.
Chemical reactions in the body – a vital course to attend, this will teach nurses how food and the medications that a diabetic must take will influence their health and how to combine these in an optimal way for best health.
Online/Distance Education Programs
It is no recommended to complete this type of program online or through distance learning because so much practical experience is needed to care for people who are struggling with diabetes. However, one of the most important things a nurse can do is go on additional courses or look for reading material that helps them do a better job, and they can achieve this both online and via distance learning.
For those who wish to further their education, if they are already LPNs or RNs, then doing it online is a good option because they will not need to stop working.
Job Outlook
This career path is growing exponentially and in the next ten years, the amount of diabetes nurses needed in the field will have shot up exponentially. As such, the salary amounts will also proportionally increase. But there is no need to stick to just clinical work. A nurse in this field can also teach or look for advanced options in nursing, such as research or management.
The amount of jobs available really depends on the state you live in and the area in which you work, but a nurse who assists with diabetes management will usually work in a healthcare center or a clinic. This is because though a doctor can help to advise patients on how to care for themselves or their families when diagnosed with the disease, a nurse can take this pressure of the doctor and ensure the health of the patient on an on-going basis.
Earnings
A diabetes management nurse can expect to earn a yearly salary of about $53 000 though this depends on where they work and the area in which they live. It will also depend on your level of education, so if you decide to pursue a career as an RN first and then advance to diabetes care, you can expect to make more money. The salary also depends on where you choose to work and you may notice that you will make more in a private clinic than you would in a state hospital. This is not to say that the salary is very different, but it may be slightly higher, which could make a difference to your quality of life.
Nurses in the field of diabetes care are performing an excellent and very necessary service to the community. As well as helping people manage what doesn't have to be a fatal disease, they are also giving more information to those who are still healthy, and thus helping them avoid contracting this disease.
The work is not easy though and a nurse working in diabetes management may find that they spend long hours on their feet and many years with a particular patient, helping them manage this disease. The position can be very frustrating, especially because so many people do not take diabetes seriously and continue to eat foods that they know they shouldn't. However, the role that a diabetes nurse plays is vital, especially when you consider that the disease is on the rise. For so many people who are pre-diabetic or who are diagnosed with diabetes, not knowing how to manage their disease is one of the biggest problems the experience and this can lead to many more problems in the future.
For those who have chosen this career path, the journey will not be an easy one, but it is a category of nursing that can be very interesting and that can have implications for worldwide health. It will be a lot of hard work, and may take up a lot of your time, but the results you will see in those patients who do try to change their lives will be impressive and will lead to you feeling very fulfilled.
So whether you decide to go into research or to deal with people on a daily basis know that your contribution as a diabetes management nurse is having an impact.