Critical care nursing is a specialty within the medical field that many LPNs opt to specialize in. They respond to life-threatening problems, relying on their specialized knowledge and skills to ensure that critically-ill patients receive high quality care, and that their families also experience support.
There is a realm of responsibility around such a job because it deals specifically with life threatening problems. It means facing the emotional family and knowing how to conduct yourself in a professional and caring manner. Critical care nursing is not your usual job and each day and night is unpredictable. The LPNs training and education focuses on teaching the licensed practical nurses how to respond to medical emergencies as quickly as possible, apart from also performing their general nursing tasks.
Critical care nurses work in a wide variety of settings, filling many roles such as:
nurse education
bedside clinicians
nurse managers
nurse researchers
clinical nurse specialists
nurse practitioners
Circumstances around critical care can be draining, exciting, emotional, cutting edge or pretty mundane … all on the same day. It involves taking care of patients who are badly injured or critically ill, but with proper training and experience, LPNs play their part in providing exceptional care for the critically ill patient.
Critical Care Nurses Require a Full Set of Skills
Apart from going to college and preparing for a diploma or degree, the critical care nurse also has a range of their own personal skills which are used every day to enhance the treatments they provide. Critical care nurses need to be socially perceptive, have critical thinking skills, good judgment and decision making skills as well as good listening and communication skills. They are special people who need unique personalities to take care of complete strangers with care and compassion.
Assessment Skills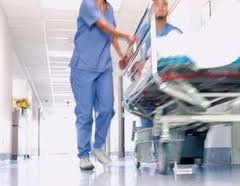 Sometimes, when there has been a large scale disaster like an earthquake where scores of injured and dying people come into the trauma center or hospital at the same time, critical care nurses need assessment skills where they are able to determine who needs help first. In a hospital setting, they have a system known as triage, where patients are grouped according to the level of injury, allowing medical professionals to deal with the more serious and life threatening injuries first. For the other patients, critical care nursing requires that the nurse stabilizes a patient while the patient is waiting for treatment. In cases like this, nurses look out for those who may require blood or saline, while resuscitating some patients who are battling to breathe. They monitor the vital signs, all the while constantly keeping an eye on all injured patients until serious treatment can begin.
Go for Certification
Classroom lessons and hands-on clinical work prepare the LPN for nursing critically ill patients. Certification is not mandatory for critical care nursing but most nurses go for certification because they realize that employers these days are looking to hire certified nurses simply because they know that they have a certain set of advanced skills and knowledge. A critical care nurse must first care for critically ill patients for at least two years to be eligible for the CCRN certification exam.
Nurses interested in critical care nursing and who want certification, can find out about it from the American Association of Critical Care Nurses. They have the responsibility of setting standards for critical care nursing, and their certification is known as the CCRN and confers specialty in critical care.
Some certifications are offered in cardiac medicine for instance, while others will be in neonatal and pediatric critical care. Critical care nurses are also required to have knowledge about the different technologies like extra-corporeal membrane oxygenation circuits and ventricular assist devices for instance, as well as other life support devices.
Critical care nurses are mostly employed by hospitals where they are required to work in high dependency units, and also post operative care where these devises are in operation.
Special Calm Personality Required for Critical Care
Most nurses working in this environment thrive on the challenging circumstances, and like other nursing options, critical care offers different work scenarios. Critical care patients are those who are suffering from life threatening injuries or illnesses, and the LPN nurse will need to be aware that patients in this state are often unstable, in terrible pain or in shock. It is not anyone who can work in a critical care nursing situation because of the stress involved. It can be testing knowing that in some circumstances, every second counts and you have to make quick decisions.
An intensive care unit, commonly known as ICU is a typical setting where an LPN will be needed. These special wards are found in hospitals, providing high care for those whose condition is described as critical and unstable. They are people who are recovering from surgery, who are gravely ill or who have been in some or other accident. They require constant medical care and are monitored around the clock.
Many times people in intensive care cannot breathe properly or one of their organs may be failing. They may require medical equipment to replace the organ that is not functioning. Some intensive care units are general, but others may be linked to a ward in a hospital that treats specific conditions, like the heart for instance.
ICU Has Many Life Support Machines
When a patient is in ICU, they are often attached to different machines and constantly attended to by highly trained doctors and nurses who monitor the patient continuously to ensure there is no deterioration in the patient. Intravenous tubes are inserted into veins to ensure the patient receives the right dosage of medications and fluids. Many times a urinary catheter is inserted to clear the bladder and a nasogastric tube, inserted into the nostrils goes down into the stomach to prevent vomiting. If there is a change in the critically ill patient, the 24/7 attention means the medical staff will be able to intervene immediately. These professionals must also be able to deal with the fact that sometimes their efforts are unsuccessful.
Many times you will witness someone taking their last breath, even when medical professionals have done everything they could to keep the person going. Respiratory problems are dealt with in ICU. Patients suffering with cardiopulmonary illnesses and breathing difficulties are monitored to determine their lung capacity and to work out which treatment plan to follow. Those suffering with asthma for instance may need an aerosol medication while oxygen masks and physiotherapy are also applied to the patient.
Because of changing patient conditions in ICU, it is important to have a high performing team of medical experts with good communication skills, because in a busy critical care environment with a lot of medical staff hovering around, effective patient care will depend on good communication.
Trauma Nursing
Trauma nurses have to be calm and balanced to work under pressure and to also handle some of the hair raising cases that come into a trauma center. When patients arrive at the trauma center, the extent of their injuries is not known, and nurses and other expert medical professionals have to work quickly to determine the extent of injury and what care and treatment needs to follow. They have to closely monitor the patient in the first crucial hour for any sudden changes. Trauma nursing is high stress, where you are always working under pressure, and long hours as well.
You have to be a strong-minded person to be able to cope with the difficult cases and to know how to handle the emotional stress. In critical care situations, and more so with trauma care, teamwork is critical, because everyone is working to keep the patient alive. There is no place for someone with issues with the next person in a critical care situation. During chaotic periods, close family members are often allowed in and then it is important to remain patient and caring, while still professional.
A common place for a trauma nurse to work is the emergency room and critical care units and nurses have to be able to handle all the different kinds of people who come in with different cultures and language differences.
Critical Care Nurses Urgently Needed
You just have to look at career guide publications to see that critical care nurses are always needed, whether for temporary or permanent positions, and for this reason hospitals are offering critical care nurses attractive incentives and bonuses for their services. Many patients lying in critical care units would not have survived were it not for the amazing nursing staff, their treatments and machinery.
There are always new treatment methods and technologies being discovered, and critical care nursing staff will need to keep updated with the latest information to keep up with the latest trends. They will need to be familiar with equipment like cardiac monitoring systems, intra aortic balloon pumps, continuous renal replacement equipment as well as other advanced life support devices. Hospitals will need to be sending their staff on courses to keep up to date with newer and better technologies as they emerge.
Conclusion
Life is not getting easier, the injuries are more brutal and the illness more life threatening than ever, and the critical care nursing industry is aware that they will need to call on all their latest resources to be able to come up with solutions in coping with the increase in trauma, accidents and disease.