CNA to LPN courses are generally considered to be a good idea, but if you are uncertain whether this type of qualification is right for you, read on to make your decision.
What Are the Prerequisites for a CNA to LPN Program?
One of the most important things to be aware of before considering a CNA to LPN program is what the educational prerequisites for such a program are. You need to know this in order to make sure that you meet these requirements and in order to get the necessary prerequisites should the need arise. The prerequisites for CNA to LPN bridge programs usually include the following:
You must have a high school diploma, OR
You must have a GED
You must have certification as a CAN
You will most likely have to undergo a background check (which some institutions will expect you to fund yourself)
You may need to have a certain number of years of experience for certain programs, depending how many people are applying at the time and how much competition there is
You will probably have to have a CPR qualification to get into most CNA to LPN programs
What Will I Learn in a CNA to LPN Program?
The basics that you will most likely cover in most CNA to LPN programs are:
Anatomy
In order to be an LPN you need to have a very good working knowledge of the human body and how it works, which includes knowing about the systems, organs, and tissues that make us up. Luckily most of this information can be learned through CNA to LPN online programs as it is largely theoretical in nature (although, clinical experience in these areas will always be beneficial). However, there are plenty of CNA to LPN online classes that offer in-person labs in order to give you the best idea possible of how the anatomy of a human body works.
Nursing fundamentals
In this part of your CNA to LPN program you will cover many different concepts. You need to keep in mind that as a CNA you are only able to assist actual nurses, so there is a lot of information that you will have to pick up during your CNA to LPN online program. The number of courses you will have to do under the heading of 'nursing fundamentals' will differ from program to program. Be aware of how many you will have to do. Many of them can be completed online, while others require you to attend face-to-face lectures or actually engage clinically in order to understand everything you will need to know. These concepts include such things as:
How to treat patients
How to spot illnesses
How to communicate with patients at all times
Nutrition
As an LPN you will partly be responsible for ensuring that your patients' are adequately nourished. This means giving them the food and drink they need or maintaining their IV drip appropriately, or both. Consequently you will have to have a good understanding of nutrition. What foods contain what nutrients and what foods need to be avoided for people in certain conditions? These are things that you will absolutely have to learn, and forms one of the basic components of a CNA to LPN course.
Physiology
A very basic definition of physiology is that it involves understanding how all of the systems in the body work together, and what chemicals and so on are used and created in certain situations. In order to care for the human body you will have to have an adequate understanding of how that body works. In any CNA to LPN that you take part in you will be taught the basics you need to gain this knowledge adequately.
Psychology
There are a few very good reasons why an LPN needs to learn psychological basics in their CNA to LPN program. For one thing this will help you understand why your patients behave in the ways that they do. What may seem irrational to you before a psychology course may make perfect sense once you have studied some of the basics of human reasoning. Knowing how your patients think will make your job a whole lot easier and it is very important that you leave you training course with an advanced understanding in this area. When you study psychology you will also quickly become more aware of the various social issues that various people in the world are currently facing. Having an understanding of any social problems your patient may have will make it easier to understand them and communicate with them. This is an essential part of your CNA to LPN program.
Special needs nursing
Special needs nursing involves working with patients, often outside of a hospital setting, who have special needs. Such patients could include geriatrics that need help with basic day to day tasks, or mental health patients. There is an increasing demand for such nurses as many people do not feel comfortable in a hospital setting or in fact do not technically qualify for hospital care. You may also find that your salary expectations are higher in special needs nursing than in other areas. Consequently your CNA to LPN course will most likely provide you with the basics you need for several special needs nursing areas, and you will have the opportunity to see if you are interested in this specialized type of nursing.
Wound care and infection control
A very big part of being an LPN is caring for the wounds and injuries of your patients. This is why it is essential that any good CNA to LPN cover this basic form of care. You will need to know how to take care of a wound and dress it appropriately, but you will also need to know how to spot if the wound is becoming infected or if there is something else wrong with it. This ideally should not happen as your primary aim in this situation is infection control.
Communication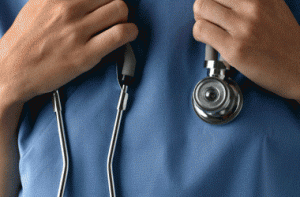 One of the most important things that you will have to do as a nurse is communicate, both with your colleagues and with your patients. Accurate communication is essential for the appropriate care of your patient and for avoiding errors in nursing. In order to work well with your colleagues you will have to have good communication skills; in order to put the minds of you patient's family at rest you will have to have good communication skills; and, to keep your patient happy and satisfied you will also have to have good communication skills. Remember that as an LPN you will have certain leadership responsibilities. For example you will need to supervise the various CNAs that work in your hospital. Good communication skills will help you develop the leadership skills necessary to achieve this.
Computer Education
The world of nursing, as with everything else, requires knowledge of computers. This is absolutely unavoidable in this modern world. Luckily for you computer skills will be covered in most CNA to LPN courses, so if you are not already knowledgeable in this area, you will be by the time you complete the program in which you enroll. There are many advantages to being able to use a computer as a nurse. For one thing it will make the recording of information far easier, and you will also be able to find out information about an illness online should the need arise.
Nursing ethics
As in all health care professions there is a certain code of conduct that you will have to follow. There may be times when your patient's life rests in your hands. You must be completely honest and ethical at all times in order to make sure that you are treating you patients with the appropriate levels of respect that they deserve.
The Best Places to Study for a CNA to LPN Course
The best and most popular colleges for nursing to study your CNA to LPN courses are:
ACT College
Chamberlain College of Nursing
Kaplan University
University of Phoenix
Employment Opportunities
Like most areas of the health industry, there is a growing demand for nursing professionals. Doing a CAN to LPN bridging course will open up a whole new world for you and you will certainly be able to apply for a far wider range of jobs. Different people like to work in different environments, and, as there are so many different environments in which an LPN can work, this is a perfect opportunity for you as a nursing professional to find your niche. According to most figures, LPN jobs should be in the processing of increasing by about 21% from 2008 until 2018.
There are many different places where you can work once you have qualified as an LPN through a CNA to LPN program. The choices are many and varied so you should definitely find something that you want.
Private Offices
A very common place for an LPN who has completed a CNA to LPN program is in a doctor's office. There are many things for an LPN to do in this setting, including keeping and maintaining the records of the doctor's practice. Monitoring vital signs when necessary will also fall to you, and you may also be required to administer medication under the supervision of your employer, the doctor. However, for this position you will need to have additional skills if you wish to be successful. A large portion of the work done by LPNs in a doctor's office involves clerical duties, so having clerical skills will stand you in good stead if you are applying for a job in this area. You will have to do things like booking appointments for patients and taking their histories. Computer and phone skills are also necessary as you will need to enter information into a computer and make the relevant phone calls to arrange appointments and hospital visits for your patients.
Nursing Homes and Retirement Homes
In nursing and retirement homes you will come across a wide range of patients with a variety of illnesses, but the bottom line is that the patients cannot take care of themselves. Here your duty as an LPN will primarily be to improve their level of comfort and make sure that they have everything they need for day to day living. This can be a tough environment to work in as generally speaking you are not working towards recovery. In many cases your patients will not recover, and in the case of the elderly, they will most likely get worse until they die. Many nurses struggle to maintain the upbeat and happy mood necessary for this environment, but if you think you are able to provide comfort and love in these situations then this may well be the place for you to start your search for a job as an LPN. Your basic tasks will be helping your patients with their hygiene and administering their medication. In some cases the patient may require some physical therapy which will also be your responsibility to administer.
Hospitals
Many LPNs are hired to work in hospitals. The main job of an LPN in a hospital is to assist the RNs with their day-to-day tasks. You will also assist the various physicians in their tasks as well. At a very basic level you will be required to collect patient samples, and even perhaps perform certain lab tests that are deemed to be within your skill range. A hospital environment doesn't suit everyone, so make sure that you take the time to do your clinical work in as many environments as possible to find the right one for you. Alternatively, you may find that working in a hospital setting is right up your alleyway which means that this is a very important bit of information to take note of.
Hospices
Working in a hospice can be rather depressing. Hospices are places where people are sent when they are dying which means that you will have to deal with the routine loss of patients in this line of work. In a hospice patients are given 24 hour care, which means that you will most likely be required to work strange hours quite often in your job. However, if you believe that the last months of life are very important and if you want to provide as much support and comfort to these patients as possible, then this may well be the right calling for you. In some cases you may be required to go to the home of a patient in order to provide them with constant care in an environment that they are familiar with. In this case you may have to do dome other basic jobs such as cleaning and cooking.
Patient's Home
In some cases, as you can probably gather form the comments in the above point, you may be required to work at the patient's home in order to provide them with constant care, as well as perform other basic duties such as cleaning. However, depending on the state of the patient, you may not have to do these additional tasks as your focus may need to be on the patient at all times. There are many ethical considerations to be aware of when working in a patient's home. This is a position of great trust and to break your patient's trust is one of the worst things you could do as an LPN. You have to be certain that you will be able to handle the considerations that come with working at a person's home as an LPN.
Operating Rooms
Another job that a CNA to LPN program will make you eligible for is operating room assistance. It is very common for LPNs to work in an operating room, and this is ideal for those people who want to begin a nursing career in order to help save lives. This is what happens in an operating room. There are few other situations in which you will be able to play such an important role in such an important task. You will essentially be a scrub nurse and your primary aim will be to assist the surgeon with small tasks in order to allow him or her to concentrate more effectively on the task at hand and to free up their hands so that they can do what needs to be done. You will need to have a very good knowledge of surgical supplies, which will of course be covered in your CNA to LPN course, as you will need to prepare all of the supplies that are necessary and you will be in charge of handing those supplies to the surgeon who is doing the operation as they become necessary. This is a job with a lot of responsibility attached, so you need to be sure that you can handle the pressure.
Obstetrics
Obstetrics is a very important part of nursing, and is one of the more popular jobs. This is because it involves working with babies. An LPN in this line of work will assist an obstetrician in the delivery room with the delivery of the baby, and then be in charge of cleaning and feeding the baby once the delivery is over. However, there is a lot of emotional risk attached to this job. Things do go wrong in the delivery room and afterwards. If you choose this line of work you will need to be able to deal with emotional strain you will experience if a baby in your care becomes extremely ill or dies. Obviously you should not aim to be completely emotionless, but you will need to be objective. You cannot assume that nothing will ever go wrong because that is not how life works. Keep these things in mind when making a decision about whether or not you really want to work as an LPN in the delivery room.
The Duties of a LPN
Above many of the duties of an LPN in many different settings have been highlighted. There are however some basic LPN duties that should appear in every setting and these are what your CNA to LPN should be preparing you for.
Your primary job as an LPN in most settings will be to monitor the vital signs of your patients. Vital signs indicate whether or not your patient is in a good condition, and include things like blood pressure and pulse. This is a very basic but extremely important part of the job you will have as an LPN. On top of that you will have to be able to draw blood, administer medication and insert catheters. All of these basic skills will be given you in your CNA to LPN course.
Apart from being able to monitor the vital signs of patients and their intake of food and drink, and LPN will need to know how to record that information appropriately and report that information to the nurses who are supervising them and to the physicians who are in charge of the patient's care. Basically, your ability to report what you see clearly is a very important aspect of being an LPN.
LPNs are the nurses who are in charge of the hygiene of the patients. In many settings you will have to keep the patients clean and assist them with any hygiene tasks that they are not able to do on their own. Some patients are bedridden and unable to do anything for themselves. Your job is to keep them clean and move them so that they don't get bedsores. You will also need to apply alcohol rubs if and when they are necessary.
A very important but not as well known duty of an LPN is to provide emotional support. Dealing with an illness can be difficult for the patient as well as the patient's family and you will need to be [prepared to be there as a shoulder to cry on should the need arise.
Salary
One of the biggest advantages of doing a CNA to LPN course is that you will immediately be eligible to earn a much higher salary. On average a CNA earns $25,140 whereas an LPN earns about $41,260. Keep in mind that the amount you get paid can differ quite significantly form state to state so make sure that you have the exact figures for the state that you are working in.
There are many things in favor of doing your CNA to LPN bridging course, and many people consider this to be one of the best career moves you could make. If you agree with them, find out where to do your CNA to LPN today.