Once you are an RN you do not need to stop there. There are a number of nursing specialties that you could choose to specialize in that bring with them advanced career opportunities and salaries. Choosing your nursing speciality can be a daunting task with so many to choose from, but it is not a decision to be rushed into as it will inform the rest of your nursing career.
1: Consider Your Interests
Your specialty should align with your interests. The interests that you need to keep in mind here fall into two categories:
Your interests in specific fields and subfields of human development, anatomy and functioning – for example you may be particularly interested in cancer and could, therefore, consider becoming a nurse practitioner with a specialization in oncology nursing.
Your personality and personal preferences and what interests those gear you towards – if, for example, you have a natural ability to work with elderly representatives of pour society a specialization in gerontology may be the best path for you to take.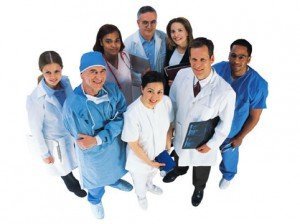 It should go without saying that you will be more effective as well as far happier if you select a specialization that aligns with your current interests and affinities. A natural interest in and a love for your job will mean that you will be more likely to go the extra mile for your patients and t provide them with the high level of care that they need. Loving your job will aid your psychological, emotional, and career development.
2: Consider Your Strengths In Nursing
Choosing something that you enjoy is only the first step. The ideal specialty is something that you enjoy but also something that you are good at as well. Your strengths in nursing play an important role here. If you love children, but are unable to relate to them in a way that makes them feel comfortable in a hospital setting, you should not become a pediatric nurse practitioner because you will be unable to fulfill your role to its fullest potential. Choosing a nursing specialty that you love but that you are not good at is irresponsible and will be disservice to your patients. The other side of the coin is also true. You may have, during high school and your nurse training, realized that you are excellent at the mathematical aspect of nursing and could therefore make a good nurse researcher in that you will handle the statistical analyses well. However, if you dislike math you will, once again, not do your job to the best of your ability and you will be unhappy, a major disservice to yourself.
3: Consider Your Ideal Setting
Nursing can occur in a number of different settings, all of which are either subtly or drastically different from each other. When choosing your nursing speciality you will need to consider what settings you are most likely to enjoy and thrive in. Generally you will have a chance to try out a number of settings during your nursing training. There are three main dimensions that require consideration in terms of different settings:
Pace
Technology
Patient acuity
One end of the scale involves fast-paced settings with critical patients and high levels of technology usage. These are jobs in emergency care and operating rooms. If you prefer this a specialization as an Emergency-Trauma nurse or a Perioperative nurse may be for you. On the other hand you may prefer a specialization with a slower pace and a lessened focus on the technological aspect of nursing. In this case, becoming a school nurse practitioner or a public health nurse may be the answer. There are a number of other nursing specialties that fall at varying points between these two extremes.
4: Consider Your Suitability
You need to determine which roles in the nursing profession you will be best suited for. There are two types of nursing roles in the healthcare industry:
Managerial nursing roles
Non-managerial nursing roles
Under each of these heading there are two subheadings, namely direct patient care and indirect patient care.
If you are interested in choosing a specialty that involves a high degree of direct care, the following options may suit you better:
A staff nurse
A clinical specialist
A nurse practitioner
A nurse midwife
A school nurse
A home health nurse
A public health nurse
A procedural specialist (in like cardiac perfusion, dialysis, IV access and maintenance, and interventional radiology)
If you are more interested in playing a role where you will support patient care rather than be directly involved in it, you could become:
An infection control specialist
A case management specialist
A utilization review specialist
An educator
A researcher
5: Consider The Educational Requirements
When choosing your nursing speciality a good measuring stick by which to compare them is the education and skills needed in order to become a qualified specialist in that area of nursing. Depending on the specialty that you are interested in, you may require no additional training or you may be required to go as far as obtaining a master's degree in nursing as well as many years of experience before you can become specialized in that area. Although your love for the profession as well as your ability to perform the tasks required in a specialty are of paramount importance, you also need to be fairly certain that you will be able to devote the time required to reaching your educational goals and becoming a specialist in that particular area of nursing.
Note: this is not the most important dimension of your decision but it is something that you will need to keep in mind as you look through the options and decide which specialty suits you best.
6: Consider Advice From Current Nurses
A good way to help you decide what specialty to pursue as a nurse is to speak with nurses who currently work in that specialty. If possible you should look for employment as an RN at a facility where you can begin to gather some rudimentary knowledge and experience in your chosen specialty. That means that you will be working with nurses who have a specialty qualification in that line of work. Don't be shy to chat with them and question them. Questions that you ask could include things such as:
Why do you like this specialty?
Why did you choose it in the first place?
Do you have any regrets about pursuing this line of work?
What is the most rewarding aspect of the job?
What is the most annoying aspect of the job?
Do you plan to stay in this line of nursing or do you have plans to switch specialties and why?
It is said that if you do not aspire to one day have your bosses job you are in the wrong line of work, so questioning your senior nurses indicates that you are where you should be.
7: Test The Specialty Before Committing
It is very important to develop a clear idea of what a specialty will be like before you commit to it. It is very important that you take the time to attend day-long courses, receive hands-on training and do some job-shadowing in order to test the water. The results of your testing could be very surprising:
You may find that you are not cut out for a specialty that you were initially set on either because you do not enjoy the work or because you do not have the skills required for it.
You may also find that a specialty that you initially had no interest in whatsoever may in fact be the perfect line of work for you in more ways than one.
Consequently it is suggested that, nursing your clinical training practical work, you get exposure to as many different areas of nursing as possible so that you will be able to make an informed decision regarding the best specialty for you.
8: Have An Idea Of Those Specialties Your Are Not Interested In
If, during your practical training, you realize that there are certain aspects of nursing that you simply hate, do not look at this as a bad thing. This means that you are closer to choosing your specialty because you are aware of what you do not want to do. If, for example, you cannot stand children because they get on your nerves and if your experience during your pediatric rotation in your clinical training corresponds with and reinforces this feeling, you know that you will not need to consider specializations in any of the following:
School nursing
Pediatric nursing
Neonatal nursing
Midwifery
Knowing what you don't want to do is as important as knowing what you do want to do. Be ruthless when crossing options off the list as any specialty that you feel even slightly doubtful about will probably not bring you happiness and job satisfaction should you choose to pursue that line of work as a career that will last for most of the rest of your nursing life.
9: Choose For Yourself
This is a decision that must be made by you and you alone. Often parents have expectations about what areas of nursing they think you would do best at. Often they are focused on your success. For example they may press you to become a nurse anesthetist as this line of work tends to pay the most and come with a greater level of prestige. You, on the other hand, may prefer the idea of becoming a public health nurse or a parish nurse where there is little pay and recognition but where you feel you will be useful in serving communities that you care about. In this instance, go with your heart as this will serve you better in the long run. In addition you should not let teachers or peers push you into a certain specialty simply because you are good at one particular area of nursing. Remember that you also need to like that area of nursing in addition to being good at it in order to be a successful nurse. Make your own decisions and you will find that you are better placed to serve your community and develop your own life in a direction that you are in control of.
10: Keep Your Options Open
Remember that you are not obligated to specialize as a nurse. If you are uncertain about what area to specialize in, give it another year and continue working as a general RN. Use the time to look into continuing education courses that may help you decide where you belong. You could also ask to be moved to different areas of your hospital to gain experience in difference specialties or you could even change jobs in order to get a clearer picture of what is out there. Although it is possible to change specialties and focus on something else, it is usually better to try to make the right choice first time round, and if this takes time, don't worry. If you are being pushed by someone else to specialize, remember that it is your own decision. You don't have to specialize right away. If you don't want to specialize at all, you don't have to do that either.
The above are just some of the tips to keep in mind when choosing your nursing speciality. There are others, but these constitute the most important parameters of the decision. Careful consideration is required, but remember that you always have the option to change your speciality at a later date.