The California Chapter of the American Psychiatric Nurses Association, or APNACA as it is sometimes called, is a subdivision of a larger society aimed at ensuring that the needs of psychiatric nurses as well as of their patients are met in the most effective and efficient ways possible. This is achieved by offering a number of further education programs and a number of publications and benefits to members so that they are well equipped for facing the roles and challenges that psychiatric nursing presents. This allows them to be better nurses, which in turn improves the profession as a whole.
About
The California Chapter of the American Psychiatric Nurses Association is a division of the American Psychiatric Nurses Association functioning specifically in California with the aim of meeting any and all needs of psychiatric nurses who live and work in that particular region of the country. The association offers:
Letter-writing and education that informs on legislative issues that affect psychiatric / mental health nursing
Strategic alliances with related organizations in the health-care field
Leadership training
Facilitating opportunities for professionals in our field to network with one another
Advocacy is an extremely important role of any professional organization as their primary aim is to serve as a representative for their members. The Legislative Activities that the California Chapter of the American Psychiatric Nurses Association has advocated for include:
Medi-Cal and Medicare reimbursement of psychiatric APRNs
Title protection for Clinical Nurse Specialists in California
Increased funding for NIH, NIMH, NINR and the Health Professions
Nursing Education Programs in Title VII and VIII of the Public Health Services Act
Safe nurse-patient ratios for freestanding psychiatric facilities in California
Insurance parity for mental health
Educational Opportunities
The association provides its members with a number of educational opportunities. For example you may have the chance to enroll in an American Red Cross Mental Health Disaster Training Program, or engage in an information session regarding Doctors without Borders. Continuing education is the best way for you to find where you want to be within the profession and the more opportunities that you look into in this regard; the more likely you are to make the best of your career. The California Chapter of the American Psychiatric Nurses Association goes the extra mile when it comes to ensuring that you are not left behind and that as many educational opportunities as possible are open to all nurses who are members of the chapter or of the American Psychiatric Nurses Association in general.
Employment Opportunities
An excellent professional organization is not one that simply provides you with resources for your studies, but also one that helped you advance your career by providing you with access to job listings and job opportunities. On the California Chapter of the Psychiatric Nurses Association's website there are a number of job listing mentioned under the heading "Employment Opportunities". In order to access this information, simply click on this link. If you cannot click on this link, copy and paste it into your URL link.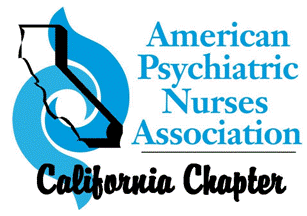 There are a number of advantages to doing your job searching on the website of the association rather than searching for a job in general:
Firstly you know that you will, in this way, gain access to information regarding jobs in your particular state. This saves you the time it normally takes to filter through jobs on other employment sites.
Secondly employers who paste job ads on this site are looking specifically for psychiatric nurses, which means that you will only have to read through jobs that are directly relevant to your profession.
Potential employers find this job listing system extremely useful as it allows them to quickly and efficiently reach psychiatric nurses across the state of California. In addition they are aware that, because the chapter is such a popular one with psychiatric nurses working in this state, that they will most likely have the number of relevant responses to their job advertisement. What this means for you as a psychiatric nurse is that there are a number of jobs being posted on this that are specifically aimed at you. This degree of specificity cannot be found at any other website that does job postings for nurses and it is therefore essential that you investigate the job opportunities offered.
An example of an advertisement you may find on the website:
Regional Medical Center & Magnet, Teaching Hospital
Pasadena, CA
Nurse Manager, Psychiatric Services
(Represented by Blue Marble Executive Search)
Blue Marble Executive search has been engaged by one of Southern California's finest hospitals to lead the search for this highly visible and important position.
Our client is a 600-bed, non-profit, Magnet, regional medical center and teaching hospital. They have the only Level II Trauma Center and Level III NICU in the region and are recognized for excellence in over 90 service areas. Our client is located in Pasadena, CA, a historically rich and culturally advanced community close to Los Angeles.
Reporting to the Executive Director of Psychiatric Services & Emergency Department the Nurse Manager, Psychiatric Services will lead this department with 75 staff including RNs and Supervisors. The Nurse Manager is responsible for designing and implementing training programs, ensuring regulations compliance, evaluating staff performances, developing and overseeing budgets, plus staying abreast of current trends.
Successful candidates must possess a RN license and BSN with a Masters degree strongly preferred. Qualified candidates will have extensive nursing/personnel administration experience in a supervisory capacity and clinical competency in the psychiatric arena. Experience in psychiatric product line experience including inpatient, chemical dependency and outpatient. Excellent interpersonal, written and verbal communication skills are also a must. Our client offers a very competitive compensation package including base salary, extraordinary benefits and relocation assistance.
For immediate and confidential consideration please submit your resume via email to Scott Anthony at Blue Marble Executive Search.
The Ann Wilkinson Award
Like all professional organizations, the California Chapter of the American Psychiatric Nurses Association offers an award to its members provided they meet the necessary eligibility requirements. The award is named after Ann Wilkinson, a former president of the chapter. She was dedicated to the profession of psychiatric nursing and made a remarkable difference I the lives of many different patients over the years. This set her apart from other members of the organization and, as a result of her hard work and dedication, an award was set up in her name after her passing. The award is given specifically to a nurse who "best exemplifies the practice of nurse psychotherapy, through innovation and excellence in practice, and who will utilize the gift to further the practice of nurse psychotherapy". The award is worth $500. The following rules regarding the award apply:
Individuals who may receive the award are:
Active and/or new Advanced Practice Nurses
Clinical Nurse Specialists in Psychiatric-Mental Health Nursing
Psychiatric Nurse Practitioners who are working directly with clients utilizing psychotherapy as their primary treatment modality
The clients that the successful candidate may have can be:
Individuals
Groups and/or families
Adults
Children or adolescents
Medication management and additional therapies may also be a part of the practice but must be in addition to psychotherapy.
The following aspects must be taken into account should you wish to apply for the award:
The deadline for applications
The award will be presented at the State Chapter Conference in San Diego
You can download the information on the award here
You can download the award application here
Membership with a professional organization is an excellent way to give yourself an edge in the job market. Often employers will look specifically for individuals who are members of the American Psychiatric Nurses Association at a national as well as at a local level as it displays their desire to be an active part of the industry in every way possible. By being a member of the California chapter you are allowing yourself to make a real difference at a level that you will feel at a personal level as the legislative activities advocated for will be in your state.
If you are interested in finding out more about the California Chapter of the American Psychiatric Nurses Association, you can do so by filling out the contact form found at http://apnaca.org/contact_us.