These days you can't go wrong with a career in the field of nursing, and earning your BSN (Bachelor of Science in Nursing) degree is the best way to make this dream a reality.
The field is currently witnessing a lot of growth as the baby boom generation continues to age and seek increased medical care. This had led to a shortage of qualified nurses so if you can demonstrate your competency in this field you will never have to worry about being out of a job. If you have not yet earned your BSN nursing degree, there is no better time than the present because getting anywhere in this field without one will be difficult.
A Brief Introduction to the BSN Nursing Degree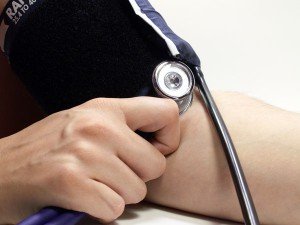 The BSN nursing degree will provide you with the skills and credentials necessary to getting a high ranking job in the field of nursing. In addition, you can expect to earn a higher salary, get promotions sooner, and generally receive more respect and prestige from your supervisors. You may even eventually decide to continue your education and earn your MSN or Doctorate in the field of Nursing. In general, an individual with these credentials can expect to work in settings such as hospitals, hospices, nursing homes, physician's offices, and more. You can expect to hold high level supervisor roles when you hold at least bachelors'.
In most cases earning a BSN nursing degree will take about four years. The first two years cover mostly courses in general education while the later two years get into the in-depth study of nursing principles and practice. Most colleges and universities have programs that make it possible to complete your studies in an accelerated manner, sometimes making it possible to earn your degree in as little as 12 months. In addition, online learning is becoming increasingly popular, so you make want to look into it if you would rather take your classes from home. Certain classes and clinical requirements must be taken onsite regardless of whether you are earning an online degree or not.
The many Different types of Degrees
Besides the BSN nursing degree, there are other options out there that you may want to consider, such as the following:
LPN to BSN degrees – The perfect solution for licensed practical nurses, referred to as licensed vocational nurses in some areas, as it can be earned in as little as four semesters. This allows for better opportunities in the field and advanced opportunities for real world experience.
RN to BSN degrees – Most registered nurses hold a diploma or associate's degree, but they can easily go on to earn their bachelor's with these innovative programs. Night and weekend classes are usually available because these programs are specially aimed towards nurses who are already employed in the field.
Second Degree BSN Degrees – This option was created for individuals who already hold a bachelor's degree, but in a field other than nursing. This is a great method if you plan on switching careers and would like to take as few classes as possible. You will already have credit for the educational base classes and can instead focus on your core nursing courses.
Accelerated Degrees – Allows you to transfer as many classes as possible so you can earn your degree in a short period of time. Accelerated courses are completed faster so you can typically earn your degree in as little as 12 months.
Options to earn your BSN Nursing Degree on the Net
As you may already be aware of, there are many online colleges and universities out there that allow you to take all your classes from home. This is made possible through the use of video conferencing software, Internet chat rooms, recorded lectures, email, and more. However, due to the fact that it can be difficult or even possible to learn everything you need to know about nursing online, there are few online colleges that offer this program. However, there are many options that allow you to take the majority of your classes online and take your clinicals and other hands-on training onsite.
If you decide that an online BSN nursing degree would be the best option for you, make sure to do plenty of research before choosing your university. There are some colleges out there that are not accredited and thus are a waste of time and money.