If you are interested in the nursing field, you should start looking at the various different options that various schools and colleges offer. Ball State University has an LPN Transition Track program which is an "excellent opportunity to apply prior course work toward a BS degree. Non-nursing course requirements can be satisfied with transfer credit, through online courses, or with courses through Ball State's Independent Learning Program."
There are a large number of advantages to doing this program. Essentially, you will be able to get your BSN without having to complete any additional coursework. Prior learning counts towards your BSN degree. These programs can also be done online and there are a number of advantages to choosing online LPN programs.
For one thing, you will have the opportunity to do things in your own time, and for another it tends to be cheaper. This article contains a summary of the information you need to know about Ball State University before making a decision regarding whether or not it is the university for you. This is not a decision that should be made lightly, so take your time thinking about all of the options.
College Information
Officially established in 1965, Ball State University has a huge number of programs on offer. The teachers at the university are of the best quality and there are a number of points in the universities favor. This section provides some basic information about the university. According to the university's website, the following is true of the university:
Vision:
Ball State University will be a national model of excellence for challenging, learner-centered academic communities that advance knowledge and improve economic vitality and quality of life.
Mission:
Ball State University is an innovative, supportive academic community that inspires students by:
Offering action-oriented learning, including immersive out-of-class experiences, research, and study-abroad.
Providing extraordinary access to and collaboration with professors who create scholarship to advance knowledge, improve teaching, and transform learning.
Engaging state, national, and international communities to enhance educational, economic, and cultural development.
Ball State University
2000 W. University Ave.
Muncie, Indiana, USA 47306
Phone: 1-765-289-1241
Toll-free: 1-800-382-8540
TDD users: 1-765-285-2205
Program Information
Prerequisite courses include:
Core Curriculum
ENG 103 – English Composition 1 (3)
ENG 104 – English Composition 2 (3)
PEFWL – Physical Education (2)
MATHS 125 – Mathematics and its Applications (3)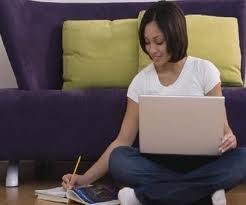 Nursing Prerequisites
ANAT 201 – Fundamentals of Human Anatomy (3)
BIO 113 – Microbiology for the Health Sciences (5)
CHEM 101 – General, Organic, and Biochemistry for the Health Sciences (5)
COMM 210 – Fundamentals of Public Communication (3)
EDPSY 250 – Human Growth and Development (3)
EDPSY 355 – Adult Psychology (3)
FCSFN 340 – Principles of Human Nutrition (3)
HSC 180 – Principles of Community Health (3)
PHYSL 210 – Human Physiology 1 (3)
PHYSL 211 – Human Physiology 2 (3)
SOC 100 – Principles of Sociology (3)
Summer Semester (11 credit hours)
NUR 234 LPN – LPN Transition to Baccalaureate Nursing (5)
Elective (3)
Elective (3)
Fall Semester (17 credit hour)
NUR 330 – Adult Health 1 (6)
SOC 382 OR PSYSC 241 – Social Statistics OR Statistics (3)
HIST 150 – Western Civilization (3)
Elective (2)
International / Global (3)
Spring Semester (18 credit hours)
NUR 340 – Adult 2 (6)
NUR 350 – Psychiatric-Mental Health Nursing (4)
NUR 322 – Research in Nursing (3)
Fine Arts (3)
Elective (2)
Fall Semester (14 credit hours)
NUR 404 – Community Health (3)
NUR 406 – Nursing of Childbearing Families (4)
NUR 408 – Pediatrics (4)
Distributive Elective (3)
Spring Semester (15 credit hours)
NUR 430 – Adult Health 3 (4)
NUR 425 – Leadership and Management (4)
NUR 423 – Seminar: Transition to Practice (2)
Elective (2)
Humanities (3)
Tuition
For students who are Indiana residents, the following fees apply. The full price of tuition will be $7,912, which is $3,956 per semester. Room and board starts at about $7,630 and the University technology fee is $320. The fee to use the recreation center is $174 and the fee for the health center is $152. The residence hall technology fee is $120 bringing the total cost to $16,308.
For students who are not Indiana residents, the following fees apply. The full price of tuition will be $21,892, which is $10,946 per semester. Room and board starts at about $7,630 and the University technology fee is $320. The fee to use the recreation center is $174 and the fee for the health center is $152. The residence hall technology fee is $120 bringing the total cost to $30,288.
There are a few additional expenses to keep in mind. These numbers are only rough estimates; for books and other supplies expect to pay around $1,000 and for personal expenses and transportation you can expect to pay $2,600 to $3,000.
Note: When it comes to choosing a school to attend, try not to base your decision too heavily on the cost. Remember that some of the best schools you there are in fact schools that are affordable and that come at very reasonable prices. In addition a really expensive school will not necessarily be the best school that you could choose. It may in fact have a lower standard of education, but charges more because of its reputation or perhaps even because of the area in which it is located. Tuition is important, but it is not the most important factor for selection.
Loans and Scholarships
There are a number of scholarship options available to you if you want to attend an online program.
You should remember that many universities offer their own scholarships. These are some of the scholarships offered by Ball State University, but there are also several other options:
Freshman scholarships
Academic Recognition Awards
Alumni Scholarships
Completion Scholarship
Departmental scholarships
Ellison Scholarship
Nursing Scholarships
Presidential Room and Board Award
Presidential Scholarships
Scholarships for transfer students
Whitinger Scholarships
In order to apply for these scholarships you will need to file a FAFSA form at www.fafsa.edu.gov. This form is free to fill out and is essential for any scholarship that you want to apply for. The least you can do is try to see whether or not you are eligible. This will also give you access to information about scholarships that are offered through the state and that you could also benefit from as a Ball State University student. In addition if you are already employed as a nurse or in another role in the health care profession your employer may be more than willing to help you fund your studies.
Accreditation
In 2004 the university received a 10 year accreditation from the Higher Learning Commission of the North Central Association of Colleges and Schools.
Without appropriate accreditation your qualification from the university will not be taken seriously. Therefore it is important that you research schools carefully before applying. Schools like Ball State University are open about their accreditation and the information is easy to find on their website. If this is not the case then treat the school you are researching with suspicion.
Online Teaching Methods
The university offers a number of helpful tips for students doing online LPN programs. Of course this kind of distance learning will require a basic understanding of certain technological items. One of the ways in which the university ensures that you are well prepared for using these items is by providing you with some useful information found at various places on its website. From this page you will also have access to links that will tell you more about:
Blackboard Overview and Tech Support
Mediasite Classes
Web Conferencing Classes
Opening, Viewing and Attaching Files
All of these will add to the enjoyment of your online LPN program experience. As compared to other universities this is one that offers adequate online support for its students so that they are able to use the system easily.
As far as online LPN programs go this is one that has a lot going for it. The university measures up well to other universities that offer similar programs, and it allows students to transfer credits that they earned from prior coursework towards their BSN degrees. This is not something that can be done at any University.
In addition, as the program can be done online, you will not have to give up your current job in order to study. You will essentially be able to continue working and learning without having to compromise on either aspect of your life. Online programs can be easily squeezed into even the busiest of schedules. In short this university offers students a chance to reach their nursing goals by allowing them to study in their own time. One thing that you do need to remember is that not everyone is able to learn in an online situation. A lot of people require additional encouragement from tutors that will allow them to do a better job and concentrate a lot harder. Think about this carefully before applying for a place in the Ball State University LPN Transition Track program.