Vision, Mission, Values And Goals Of The Association Of Community Health Nursing Educators
The following are the Mission, Vision, Values and Goals of the organization:
Vision
"ACHNE, a leading cadre of Community/Public Health Nurses (C/PHN) education experts, who positively impact the health of local and global communities"
Mission
"To promote high quality community/public health nursing through the integration of education, practice, research and service to improve the health of populations which includes individuals, families, groups and communities".
Core Values
Advocacy
Citizen and community partnerships
Cultural sensitivity and relevance
Diverse workforce
Health promotion and disease prevention
Evidence-based practice
Healthy environments
Inter-professional collaboration
Population-focused practice
Social justice
Goals
The first goal of the Association of Community Health Nursing Educators is to promote diversity within its organizational structure as well as within the profession in general. This is achieved through a number of different endeavors, such as developing a diversity related goal for each ACHNE committee. Their second goal is to promote teaching and learning within the bounds of the specialty as this is a primary method for forwarding the profession. This done through, for example, promoting educational opportunities related to the scholarship of teaching and learning. The third goal is to strengthen partnerships in research, education, clinical practice and service. This can be done through efforts such as collaborating with external entities to design, implement and disseminate research focusing on C/PHN topics. Last, but not least, the association aims to advocate for enhanced collaborative activities through measures such as facilitating leadership development of C/PHN faculty to support the growth and prominence of ACHNE nationally and globally.
Membership Benefits
There are always benefits involved in belonging to an association such as the Association of Community Health Nursing Educators. The main benefits that you will be able to make use of are as follows:
All members have online access to the annual ACHNE Newsletter, ACHNE ACCENTS, which contains organizational information and articles of professional interest and which is therefore an excellent resource for individuals working in the profession as it allows you to keep up to date with developments in the industry.
As one of the main aims of the organization is to meet the present and future challenges of community and public health nursing education using, it offers the ACHNE listserv, which is a resource allowing you to have access to a number of other professionals within the discipline. This is a form of professional networking, something which not only benefits the industry of nursing in general, but also something which can benefit you at a personal level as networking is the best way in which to advance your career.
There are a number of publications relevant to the field of community health nursing that you will receive for free or at a discounted rate if you become a member of the association.
In addition to the above there are also a number of educational programs on offer from the association which you will also be able to take advantage of at a significantly discounted rate if you are a member of the Association of Community Health Nursing Educators.
You will receive access to the searchable online ACHNE Membership Directory, your tool for networking in the community and public health nursing education field, a primary method for improving your professional standing within the industry and for hearing about opportunities in community health nursing that may have otherwise passed you by.
The ACHNE engages in a great deal of coalition and liaison work which means that you will represented in the largest nursing and public health communities that exist in the country.
You will be given a number of opportunities to participate in leading your specialty by serving in a variety of roles including those of article contributor, task force or committee member or chair, or other roles. These roles will improve your resume as they will prove that you have leadership experience, giving you an edge over other candidates.
Last, but not least, you will be provided with opportunities to review and critique national nursing and health policy documents and efforts through ACHNE's liaison relationships.
Membership Types
There are a number of different membership categories that you need to consider if you are interested in joining the association. The first category is "Active Member". Active membership includes full voting privileges, all newsletters and notices, reduced prices for Annual Institute, inclusion in searchable online Membership Directory, and the right to hold office. In short, you get the full package if you are willing to pay the fees required to be an active member.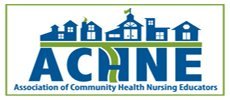 The second form of membership is "Corporate Membership" which is for organizations rather than for individual nurses. One representative from the organization will receive all newsletters and notices, including listserv and they can the pass that on to other members within the organization. In addition the organization with this membership category receives two reduced price registrations for the Annual Institute and discounts for exhibitor space, meaning that individuals within the organization can benefit on a personal level.
The next membership type is "Institutional Membership" which is for a College or University rather than for an organization or company as is the case with corporate membership. In this instance one representative of the educational institution will receive full member benefits, and the institute as a whole will have access to one complimentary admission to the Annual Institute and discounted exhibitor space, as well as free posting of faculty positions on the website.
The next membership type is Student Membership. As a student member you will receive all newsletters and notices from the association. You will also be eligible for reduced prices for the Annual Institute. Student members will be included in the searchable online Membership Directory. It must be noted, however, that students must include proof of current enrollment status to receive student member rates, which are reduced in order to account for the unemployed status students and the study fees that they are responsible for paying. You could consider joining the category of "Retired Members" if you are in the exact opposite position to students. This is for individuals who have been community health nurses in the past but who are now retired. This category includes all newsletters and notices, reduced prices for Annual Institute, and inclusion in searchable online Membership Directory.
Lastly you could become an "Emeritus Member" which is a retired ACHNE member recommended by the Board of Directors. Membership includes all newsletters and notices; special recognition at the Annual Institute and inclusion in the searchable online Membership Directory.
Career Opportunities
The association has a Job Bank that you can consult when looking for a job. There are many services available to members in this regard:
To begin with you will have the option of posting an anonymous resume which will immediately grant you access to a number of different potential employers looking for your specific skills.
Employers are more likely to view your resume through this site than through other sites as they have unlimited freedom to view whichever resumes they like and will only have to pay for the ones that really interest them.
You will have instant access to the latest job postings in your specific field of nursing, allowing you to quickly and easily narrow down your employment opportunities.
Numerous employers take the opportunity to post job listings on this website, and you will therefore have the opportunity to search a number of different job options all conveniently located in one place.
There is a function on the site that allows you to set up a job alert whereby information regarding new job postings that match the criteria that you specified will be emailed to you. This way you can be sure that you will not miss out on any opportunities.
A very similar system is offered to employers to help them manage their search for a potential employee – again this means that more employers are likely to use this site to source employees, meaning that there will be even more jobs for you to choose from.
It is interesting to note that your membership with the organization alone will also improve your chances for employment as it shows that you are dedicated to the profession of community health nursing and that you are willing to go the extra mile to serve that profession. In fat many employers will only consider candidates with professional membership of some kind. In addition to that are the many practical advantages that were mentioned previously through which you will be able to gain access to education and resources to aid your career development.
If you would like to contact the Association of Community Health Nursing Educators, please use the information provided below:
Association of Community Health Nursing Educators
10200 West 44th Avenue, Suite 304
Wheat Ridge, CO 80033
Office: (303)422-0769
FAX: (303)422-8894
Email: info@achne.org