It is increasingly clear that men have a very real and important role to play in the field of nursing, a role that has somewhat been overlooked over the years. The American Assembly for Men in Nursing is a professional organization that exists to create a structured environment in which these men can come together and voice their opinions regarding the nursing industry. Generally speaking participation is encouraged from all nurses in order to ensure that the dilemmas and problems faced by men in nursing can be addressed adequately and that everyone's needs are met in the best way possible. As with any organization, membership can boost your resume.
About The American Assembly For Men In Nursing
The American Assembly for Men in Nursing is an organization that exists primarily to allow nurses in general to get together and discuss the various issues and other factors that arise and that are encountered by male nurses. The four main objectives of the association as listed on its website are as follows:
"Encourage men of all ages to become nurses and join together with all nurses in strengthening and humanizing health care.
Support men who are nurses to grow professionally and demonstrate to each other and to society the increasing contributions being made by men within the nursing profession.
Advocate for continued research, education and dissemination of information about men's health issues, men in nursing, and nursing knowledge at the local and national levels.
Support members' full participation in the nursing profession and its organizations and use this Assembly for the limited objectives stated above".
This organization is highly organized with Chapters in several different states. Each Chapter may, however, be subject to different bylaws, making it extremely important that you are aware of both the laws and structures at national level as well as at the level of your local chapter. If you belong to the national organization you are not required to also enroll in a local chapter as they are not present in all states. However, if there is a local chapter in your area, you will be able to have an active voice at a very important level of the nursing industry through membership in that chapter. For any additional Chapter information, you may contact either Lavoy Bray or Byron McCain:
Lavoy Bray
Chairperson, Chapters & Membership Committee
lavoybray@yahoo.com
Byron McCain
Executive Director
aamn@aamn.org
205-956-0146
Pam Williams
AAMN Staff
pwilliams@aamn.org
Membership
According to the AAMN's website, the best way to become a member is by following the steps as they are laid out in the Membership Wizard (which can be found by going here).
There are several different membership levels that you could subscribe to, including the following: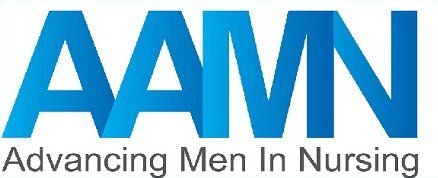 Full Membership – Registered Nurses: $100.00 per year
Retired/Disabled Nurse: $50.00-Retired RN
LPN/LVN and Associate Membership: $50.00 – LPN/LVN
Student Membership: $30.00 – Student Rate
NSNA Student Member Discount: $25 -Student Rate for NSNA Members
Honorary Membership: $0.00
Corporate Membership: $350.00- Corporate Membership
The fees that you pay can be refunded within a period of 30 days after you make the payment no questions asked. However, if more than 30 days have elapsed since you made the payment, your money will not be refundable. The following are the contact details that you will need to apply for membership with the assembly:
Mailing Address:
AAMN
PO Box 130220
Birmingham, AL 35213
Attention: Byron McCain
Phone:
205-956-0146
Fax:
205-956-0149
Attention: Byron McCain
Email:
aamn@aamn.org
Web:
http://www.aamn.org
Physical Location:
6700 Oporto-Madrid Blvd.
Birmingham, AL 35206
There are several resources that are kept in the member's only section of the website and that you will be unable to gain access to until you become a member with the assembly. These benefits include the AAMN Newsletter: InterAction, access to the AAMN Archives, access to the 2011 AAMN Conference and Presentations, access to the 2011 AAMN Conference Photos, and access to the 2010 Members Survey. Generally speaking you will have access to substantially more information and resources than you otherwise would have been able to lay your hands on. These resources are useful in ensuring that you keep your skills as a nurse up to date. In addition they improve your resume considerably.
Scholarships
In many cases individuals do not reach their academic dreams of becoming nurses simply because they cannot afford to pay the tuition fees required. Like many nursing associations, the American Assembly for Men in Nursing is devoted to ensuring that its members, or future members, are not caught in this trap. There are a few choice scholarships available from the association. There are two main scholarships that the associate offers:
Jadeh Marselis-Moore Student Nurse Essay Contest (est. 2007): This goes to a male Pre-RN student enrolled in the last year of an educational program leading to NCLEX-RN eligibility and consists of $500 for the person who wrote the best essay.
AAMN Foundation Student Nurse Essay Contest This goes to a male Pre-RN student enrolled in the last year of an educational program leading to NCLEX-RN eligibility and also consists of a prize of $500.
In addition, the association recently also awarded $500 to the following schools as a reward for their excellence:
Duke University
East Carolina University
Excelsior College
Louisiana State University Science Center
Monterey Peninsula College
Ohio State University
Samuel Merrit University
University of Pennsylvania
University of Portland
University of Texas – Austin
Even if you do not qualify for one of the scholarships listed above there are a number of other scholarship and grant opportunities available through other sources that you could choose to apply for instead.
Mentor Program
The Mentor Programs offered by the Assembly comes with its own philosophy:
"The American Assembly for Men in Nursing (AAMN) Mentor Program promotes the personal and professional achievements of men in nursing through formal and informal collegial relationships while advancing the practice and science of nursing."
This is essentially a program through which men in nursing can help newcomers to the filed achieve great things in their career. On the American Assembly for Men in nursing's website there is an option to become a mentor or a mentee. Provided you meet all of the requirements, you can become either one of these quickly and easily, but it must be noted that there are a restricted number of mentor-mentee matches that are made through the assembly each year, so it is important that you submit your application for either position quickly. If you are selected to participate you will be given information on how to access the necessary materials on the assembly's website. You will also be given a unique key code that will grant you access to your Mentor Account once only. After you have used the unique key once, you will be unable to use it again. However, once you have used the key to login, you will be able to create your Mentor Account, which includes creating new login details, such as a password, to be used in future. You can then login to your Mentor Account whenever you wish to do so.
Career Center
On the Assembly's website there are a number of career opportunities available to you. For example you will be able to:
Post an Anonymous Resume
View Jobs
Create a Personal Job Alert
Create Jobseeker Account
Access Your Jobseeker Account
In addition to this, potential employers also use the website actively in order to find new employees. They do this by viewing the various resumes posted by potential employees on the site and posting jobs to which potential employees can apply (and through which you can look at your leisure if you are a member). Essentially what this means is that the American Assembly for Men in Nursing is highly active in helping you find the right job by matching you to the right employer. There are a number of functions by which you can narrow your search for a job. If your resume is detailed enough, the perfect employer for you will also be drawn directly to your application.
There are a number of nursing associations out there, but there are very few that specifically cater for the needs of men in nursing who may face extreme forms of prejudice as well as a number of practical problems in their daily work. As men, it is sometimes perceived that they do not require the same level of emotional support as women, but this is simply not always the case. As a result it is an excellent step forward that associations such as the American Assembly for Men in Nursing have arisen in order to address this problem.
For more information about the society, please contact Byron McCain:
Mailing Address:
AAMN
PO Box 130220
Birmingham, AL 35213
Attention: Byron McCain
Phone:
205-956-0146
Fax:
205-956-0149
Attention: Byron McCain
Email:
aamn@aamn.org
Web:
http://www.aamn.org
Physical Location:
6700 Oporto-Madrid Blvd.
Birmingham, AL 35206