About The Nurses Christian Fellowship
The Nurses Christian Fellowship, or NCF as it is frequently called, is an association of Christian nurses that believes in Jesus Christ and that believes that nursing practice can be reconciled with the Christian faith. The aim of the organization is to provide support to its members in a number of forms, including the following:
"Local groups meet for prayer, Bible discussion, mutual encouragement and outreach.
NCF staff and volunteers provide mentoring and help to develop campus chapters and community groups that are growing in love for God, and God's word, people and purposes.
NCF membership enables Christian nurses and students to officially identify with NCF's mission and be linked for Christian influence in nursing.
Partnership with NCF International enables us to link with Christian nurses in other countries to bring Jesus Christ to nursing world-wide".
To fully understand the extent of the association's devotion to the Christian faith it is important that you take a moment to consider its purpose and doctrine:
Purpose
In response to God's love, grace and truth:
the purpose of Nurses Christian Fellowship, as a ministry of InterVarsity Christian Fellowship/USA is to establish and advance in nursing, within education and practice, witnessing communities of nursing students and nurses who follow Jesus as Savior and Lord: growing in love for God, God's Word, God's people of every ethnicity and culture, and God's purposes in the world.
Doctrinal Basis
The only true God, the almighty Creator of all things, existing eternally in three persons — Father, Son, and Holy Spirit — full of love and glory.
The unique divine inspiration, entire trustworthiness and authority of the Bible; The value and dignity of all people: created in God's image to live in love and holiness, but alienated from God and each other because of our sin and guilt, and justly subject to God's wrath.
Jesus Christ, fully human and fully divine, who lived as a perfect example, who assumed the judgment due sinners by dying in our place, and who was bodily raised from the dead and ascended as Savior and Lord. Justification by God's grace to all who repent and put their faith in Jesus Christ alone for salvation.
The indwelling presence and transforming power of the Holy Spirit, who gives to all believers a new life and a new calling to obedient service.
The unity of all believers in Jesus Christ, manifest in worshipping and witnessing churches making disciples throughout the world; The victorious reign and future personal return of Jesus Christ, who will judge all people with justice and mercy, giving over the unrepentant to eternal condemnation but receiving the redeemed into eternal life.
To God be glory forever.
Note: If you intend to become a member of the Nurses Christian Fellowship it is very important that you understand and relate to the ideas and ideals expressed above. In order to be a genuine member of the organization you need to have a complete belief in the teachings of Jesus Christ and an ability to conduct yourself in your personal and professional life in a way that is in line with the Christian faith.
Reasons To Join The Nurses Christian Fellowship And Membership Benefits
There are a number of compelling reasons to join the Nurses Christian Fellowship as well as several clear membership advantages that you will benefit from if you do decide to join.
The first reason why you should join the Nurses Christian Fellowship is that it will give you links to other Christian nurses. Through these links you will be able to build relationships that will further your faith and create a support group that will allow you to nurse from a Christian perspective. If you belong to a group like the Nurses Christian Fellowship you are telling potential employers that you are committed to the profession of nursing as well as to your Christian faith, thereby improving your resume credentials. The Nurses Christian Fellowship also provides you with practical, timely, professional insights from a Christian perspective through the Journal of Christian Nursing (JCN), NCF communiqués and NCF events, allowing you to not only keep up to date with the latest developments in the profession, but also to see the profession through spiritual eyes. The Nurses Christian Fellowship also empowers you to be a creative Christian influence in the field of nursing, a field that needs a great deal of attention spiritually at this point in time. Last but not least you will be able to partner with NCF to be a life-giving influence in the nursing profession and healthcare.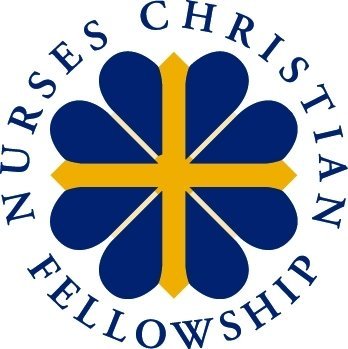 Membership benefits include:
As a member of the Nurses Christian Fellowship you will have access to the Journal of Christian Nursing which is published 4 times a year and which includes online access to archives and collections.
Members also receive a 30% discount on JCN continuing education units in print form as well as online. This is a significant saving that other nurses who are non members will not be eligible for.
As a member of the Nurses Christian Fellowship you will also receive a 25% discount on all their continuing education online at Lippincott's nursingcenter.com. This demonstrates the Nurses Christian Fellowship's dedication to ensuring that your continuing education is directed in a healthy and productive way.
A further saving that you will be el8igible for as a member comes in the form of discounts on NCF conferences and events. These conferences and events are based on topics directly related to the profession but which are presented from a Christian perspective allowing you to keep your faith while at the same keeping up with advances in the field.
Throughout the year the Nurses Christian Fellowship releases a number of e-mails and newsletters related to the profession of nursing form a Christian perspective that you as a member will have access to.
As a member you will receive a membership card and pin allowing you to openly identify yourself with your faith at all times.
Through networking with other Christian nurses you will have the opportunity to build up a support network of like-minded individuals who will guide you through your career in Christian based nursing.
Membership Fees
Practicing nurses pay $65 a year
Retirees pay $50 a year
Full-time nursing students pay $35 a year
Full-time students who want JCN online access only pay $25 a year
You can become a member now by visiting here and filling out the membership application form in detail and honestly.
Conferences
The Nurses Christian Fellowship frequently hosts conferences for its members to attend. Upcoming conferences include the following:
PARTNERS IN CARE – Unity in diversity through Christ – NCFI Quadrennial Conference
Dates: November 5-10, 2012
Location: Santiago, Chile
21st Round Top Retreat: Passport to an Uncompromising Walk with God
Date: February 1-3, 2013
Location: Round Top Retreat Center at Round Top, TX
Clearly information about conferences changes regularly as new dates and new topics are put forward. If you would like to know what the upcoming conferences for the association are, please take the time to visit http://www.ncf-jcn.org/conferences/main.php. This is the webpage that will keep you updated on the upcoming conference opportunities through the association.
Resources For Members
The NCF offers a number of resources for its different members, including:
Nursing Students
Nurses In Practice
Advanced Practice Nurses
Faculty
Grad Students
For example as a nursing student member you will have access to a number of Bible study resource material that will allow you to grow in your faith. The aim that the NCF wishes to accomplish by providing these resources to nursing students lies in teaching you the following:
"PRAY: Ask God to open your eyes as you pray for your campus. Pray faithfully for your friends who don't yet know God.
INVITE: Be bold and invite other nursing students to a Bible study or an NCF outreach event. Share your life with others.
BE EQUIPPED: Be prepared to enter into spiritual conversations with your patients and your friends".
More information about resources for nursing students can be found here.
Membership with the Nurses Christian Fellowship is practically essential for any nurse with an intention to practice form the point of view of Christianity. Through the resources provided by the Nurses Christian Fellowship you will be guided through your career in a way that is in line with the teachings of the Bible. In many cases nurses feel that they cannot reconcile the science of their profession with their faith, but through the Nurses Christian Fellowship you will be taught how to do this. In addition you will find that by belonging to the Nurses Christian Fellowship you are showing potential employers that you are dedicated both to the profession, because you want to expand your nursing knowledge, as well as to Christianity, because of the specific organization you have chosen to join. This can significantly help your chances of finding employment.