Emergency nurses are nurses who are specifically trained to treat a variety of different patients in a variety of different medical situations. Usually there is a sense of urgency in the situations as these nurses deal with those cases where medical complications arise unexpectedly and away from a healthcare facility or in an emergency room. The Florida Emergency Nurses Association is one of the many professional organizations which exist to ensure that this subdivision of nursing is properly represented and that those individuals employed within this industry are protected. In addition the society offers a number of benefits to its members. For one thing, membership with the Florida Emergency Nurses Association shows potential employers in the field of emergency nursing that you are particularly invested in the industry and that you hope to make a meaningful mark on the profession. In addition you will be provided with additional skills and knowledge which will, at a practical level, make you a better emergency nurse.
Awards
There are a number of awards that you can stand to win as a member of the Florida Emergency Nurses Association. These fall into distinct categories, namely Education, Leadership, Nursing Practice, Chapter of the Year, and Distinguished Service. These awards each consist of a formal letter from the FENA President, and a Commemorative Plaque. To be eligible for an award from the Florida Emergency Nurses Association you must:
Be an Emergency Department RN licensed in the state of Florida
Be a Current Membership in ENA
Submit all paperwork via email or mail
The following specific criteria are required for each award:
Nursing Education Award Criteria
If you share your emergency nursing expertise through publications in nursing journals or textbooks and/or at educational meetings and actively work towards the development of a specific nursing curriculum, you may be eligible for this award. IN addition you must demonstrate educational expertise in emergency nursing or EMS, and perform beyond the expectations of your job by developing educational programs. This award requires you to present to letters of motivation.
Leadership Award Criteria
You must be able to demonstrate leadership within the Association that has contributed to the professional status of emergency nursing, encourage professional development and provide motivation through role modeling. In addition you must be recognized by your peers as a leader and provide two letters of support.
Nursing Practice Award Criteria
The association's website lists the following as criteria for receiving this award:
Demonstrates emergency nursing knowledge through performance of consistent high standards of care and demonstrates compassion to patients and significant others.
Provides evidence of quality care improvement through the implementation of the ENA Standards of Emergency Nursing Practice
Performs beyond job requirements in rendering patient care
Participates in nursing programs, committees, or projects contributing to emergency nursing
Two letters of support
Distinguished Service Award Criteria
According to the association's website, the following are the requirements for receiving this award.
Sustained accomplishments affecting emergency nursing
Demonstration of service or commitments beyond job expectations
Progressive leadership and personal ideals which have advanced the field of emergency nursing
Inspiration and vision to promote the evolution and ongoing dynamic of emergency nursing
Contributions that have affected the profession within the community, region, or country
Two letters of support
Chapter Of The Year Award
This is an award that goes to a chapter that has performed exceptionally. To be eligible for this award your chapter must develop a project or program that has a positive impact on the chapter and on FENA, show a significant increase in membership, show a significant increase in the number of members with BCEN, TNCC, ENPC credentials, and have made contributions that have affected the profession within the community, region or state. As with all other awards, two letters of support are required.
If you plan to enter yourself or your chapter for an award, it is important that you adhere to the due dates and closing days on the website of the Florida Emergency Nurses Association in order to avoid disappointment for a purely clerical reason. These awards boost your resume and improve your standing as an emergency nurse, not only in Florida, but also in any other state you choose to work in.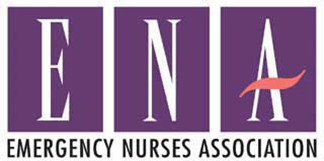 Completed award applications must be submitted to the following address:
Marlene Bachrach
Award Committee Chair
5182 SW 154 Place
Miami, FL 33185
305-582-9958
W# 305-585-6801
marbac@bellsouth.net
Chapters
There are a number of separate Florida Emergency Nurses Association chapters within the state which are well worth looking at briefly as you will most likely belong to one of them as a member of this particular organization:
The West Coast Chapter has 84 members at present and serves the areas of Hernando, Hillsborough, Pasco, and Pinellas. To find out more, email www.westcst084ena.com.
The Big Bend chapter has 71 members and serves Franklin, Gadsen, Jefferson, LaFayette, Leon, Liberty, Madison, Taylor, and Wakulla. The contact person for this particular chapter is Jayne Hedrick.
The Broward Chapter has, at the moment 76 members to its name as is headed by President Melinda Stibal.
The Central Florida chapter is huge and has a large number of members to its name, 258 to be precise at the moment. This chapter covers Desoto, Hardee, Highlands, and Polk, and the contact person is Jenny Blank.
The North Central chapter has, at the moment, 78 members and covers Alachua, Baker, Bradford, Citrus, Columbia, Dixie, Gilchrist, Hamilton, Levy, Marion, Northern Lake, and Union. The president is Keith McKiernan and the contact person is Paula Davis.
The Palm Beach Chapter has 73 members and the contact person is Tyler Adams.
Volusia/Flagler has 340 members and covers Flagler, Putnam and Volusia. The best person to contact for this chapter is Randall Mitchell.
The Florida Keys has 359 and Lynn Kallfelz is the person to contact.
The Northwest Florida Chapter has 80 members and covers Escambia, Santa Rosa, Okaloosa, Walton, Holmes, Washington, Bay, Jackson, Calhoun and Gulf. The contact person is Paul Ropp.
The SouthWest Florida chapter is huge, having 451 members. It serves Charlotte, Collier, Glades, Hendry, and Lee. The president is Shannon MaGee and the contact person is Sally Cowan.
The Manasota Chapter has 445 members and covers Manatee and Sarasota. The contact person is Jennifer Sweeney, and more information can be found at its Facebook page: https://www.facebook.com/groups/58621174167/.
The Space Coast Chapter has 419 members and covers Brevard and the contact person is Patricia Bemis.
The Dade/Broward/Monroe chapter has 74 members. The president is Rachelle Zahnizer.
The Treasure Coast Chapter has 363 members and covers Indian River, Martin, Okeechobee, and St. Lucie.
The Greater Orlando chapter has 77 members and covers Orange, Osceola, Seminole, Sumter, and Southern Lake. The contact person is Paulette Morrison and the web address is www.goena.org.
Education
Continuing education is an undeniably important aspect of being an emergency nurse as there are always advances in medicine and technology that can make you a more effective caregiver in an emergency situation. Consequently the Florida Emergency Nurses Association offers an educational program that will help you boost your credentials and skill set, particularly in the field of pediatric emergency care. The course is called the Emergency Nursing Pediatric Course (ENPC) and more information about it can be found by visiting . pediatrics (referring to anyone younger than the age of 18) just be cared for in distinctly different ways to adults or elderly members of society, so specific skills in this area will always be useful to you in your career as an emergency nurse. This is one of the many aspects that make membership with the Florida Emergency Nurses Association a great idea. Continuing education is 1) compulsory in rode rot maintain your license, and 2) extremely useful in terms of ensuring that you are kept up to date with all of the latest updates and news that is relevant to your field. Nursing is an ever changing field of the health care system as new technology and changing perceptions towards healthcare increase the scope of practice of nurses at all levels in the hierarchy. As a result membership with a professional organization is practically compulsory as these are the best organizations through which to receive educational opportunities.
The best way to find out more about the Florida Emergency Nurses Association and to decide whether or not it is a suitable organization to belong to is to contact that organization directly. In addition it may be helpful to speak with individual emergency nurses who are already members of the Florida Emergency Nurses Association and find out what their personal experiences with the association have been. First-hand accounts are excellent for determining the quality of anything. In addition, these individuals may be able to help you expedite the joining process.
To contact the Florida Emergency Nurses Association, please visit the this link and fill out the required fields of information.