The following will seek to provide you with some in-depth information on these colleges and the LPN programs they offer.
The Basics of the Accelerated Nursing Degree
Individuals who would like to complete their education in the shortest time frame possible will find their perfect match in these accelerated nursing degree programs. It is possible to earn a full, four year degree into the period of 15 months in some cases. The average duration to earn a degree using this method is between 12 months and 18 months. This can be achieved through weekend classes, 6 week block courses, and by taking multiple classes per semester. In general, you must be willing to devote the bulk of your time into studying and attending classes if this is the route you desire to take.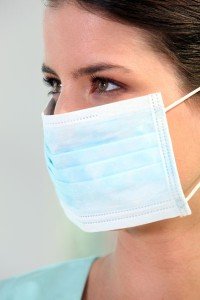 In most cases the number of classes you will have to take will be limited in every manner possible. For example, if you have already taken college credits either in the field of nursing or otherwise, they will be added to your credit whenever possible. However, there are a certain number of credits that must be taken at your university of choice in order for you to graduate. Much of the time you spend studying will be devoted to relevant topics such as advanced nursing theory and clinical evaluations so you will not have to bother with classes that do not match your major.
One of the complicated issues of earning your accelerated nursing degree is that very few colleges and universities are able to offer nursing programs entirely online due to the onsite requirements that are necessary with this form of training. One of the most noteworthy of these institutions being the University of Texas at Arlington's. In most cases it will be in your best interest to find colleges within driving distance to your home. You may still be able to take the majority of your classes online depending on what is offered by the schools in your area.
The Top Colleges for Earning an Accelerated Nursing Degree
If you are interested in finding a nursing college in the United States that offers this type of program, you may want to begin your research with the following institutions:
Auburn University-Auburn & Auburn University-Montgomery (Auburn, AL)
Grand Canyon University (Phoenix, AZ)
Arkansas State University (Jonesboro, AR)
California State University – Northridge (Northridge, CA)
Colorado Christian University (Grand Junction, CO)
Fairfield University (Fairfield, CT)
Florida Atlantic University (Boca Raton, FL)
Emory University (Atlanta, GA)
Idaho State University (Pocatello, ID)
Blessing-Rieman College of Nursing (Quincy, IL)
MidAmerica Nazarene University (Olathe, KS)
Louisiana State University Health Sciences Center (New Orleans, LA)
Bowie State University (Bowie, MD)
University of Nebraska Medical Center (Omaha, NE)
Binghamton University (Binghamton, NY)
MedCentral College of Nursing (Mansfield, OH)
Drexel University (Philadelphia, PA)
Belmont University (Nashville, TN)
Eastern Mennonite University (Harrisonburg, VA)
University of Wisconsin Oshkosh (Oshkosh, WI)
How to Choose the Right School for You
As you can imagine, with so many choices of colleges to earn your accelerated nursing degree, it can be a time consuming chore to find the one that is best for you. Make sure that you do plenty of research before making your choice because once you begin earning credits at an institution; you may not be able to transfer them if you change your mind later. Make sure that your chosen college will allow you to earn your degree in the shortest amount of time possible and that any credits from a previous location you may have earned will transfer.
You will also want to make sure that the institution you ultimately choose is in your home state if possible. This way you will be able to save a lot of money by paying reduced in-state tuition fees. Also try to choose a college that is close in order to cut down your commute time and costs.